After a new strike on the "Engels" air base in russia leading to several Tu-95MS apparently damaged, the "aerospace forces" of the russian army have practically deserted the airfield.
Although we cannot see any traces of explosions on this facility in the available satellite photos – which is logical given that these images were taken a few days past the incident – we can still take note of another important aftermath.
Read more: The Footage From Engels Airfield Doesn't Show Traces of Strikes, But They Still Gave the Result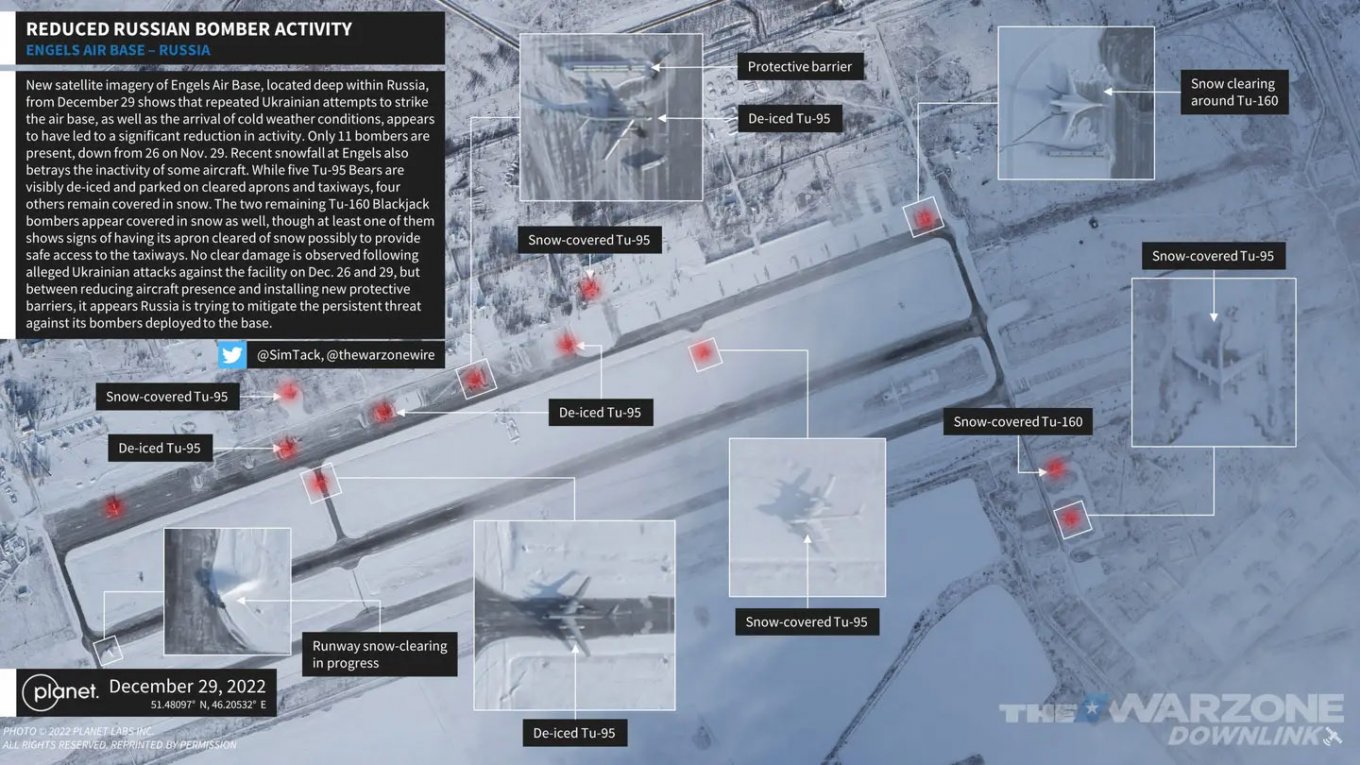 As it turns out, the total number of aircraft stationed at this air base has decreased by half. In the photo taken on December 29th, we can see only 11 planes, some of which have been non-operational for a long time.
The satellite image of the airfield from December 8th (shortly after the first strike of December 5th), however, shows there were at least 20 aircraft stationed there.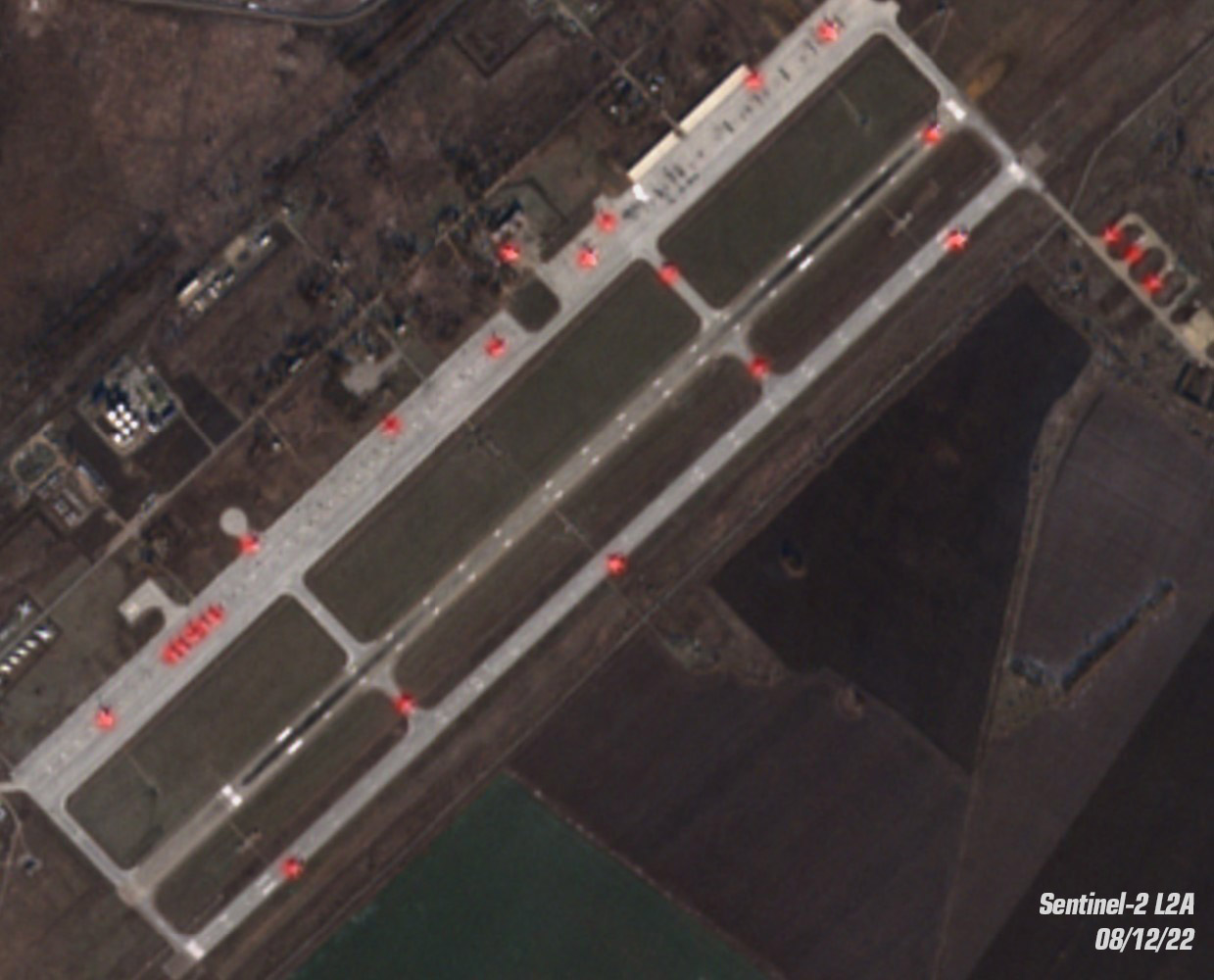 Notably, as of December 29th, there are still two Tu-160 strategic bombers left at the "Engels". They keep staying in a risk zone despite being worth their weight in gold for the Kremlin because it has only 16 planes of this type in various states of combat-capability. The reason for the stay could be anything, including the potential non-operational condition of these bombers.
Should be noted, as of July, the "Engels" air base hosted 11 Tu-160 planes; only four as of October, and one of them had never changed its position since September 2020. However, as of December 29th, this aircraft is not in its usual place.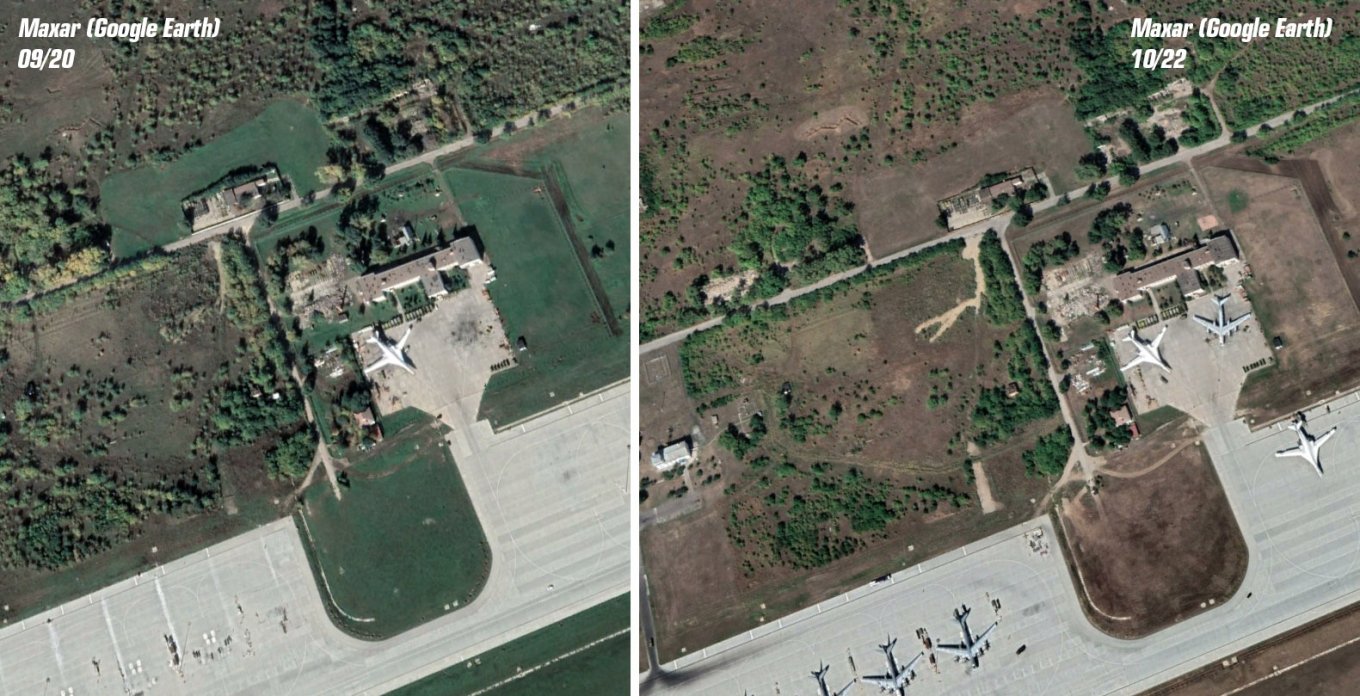 In addition, Defense Express has traditionally monitored satellite images by Sentinel of all the main airfields that could serve as bases for Tu-160. We should mention that these images have a relatively low resolution and are publicly available. Low quality creates problems when trying to find something, even if it's a plane with a 50-meter wingspan, and the snow cover doesn't help to find a white board as well. Or sometimes it's SAR-images which only give a relative image of radiocontrast objects.
That is why we are careful when assuming that the Ukrainka air base in the Far East has recently seen an increase in aircraft numbers on the runways that are reserved for rarely used planes. We can also see on some of the runways snow being "blown away" as a result of working engines. There is also a visible relocation of aircraft during the period of December 11-29.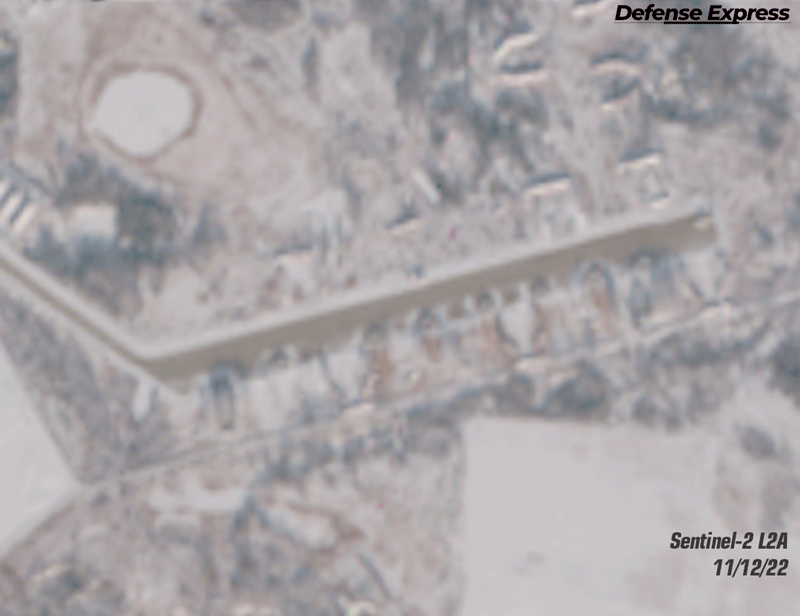 Therefore we can assume that now some of the aircraft of the 22nd heavy bomber aviation division of the russian federation (most likely the Tu-95MS of its 184th heavy bomber aviation regiment) is from now on based on this very airfield, which serves as the primary base of the 326th heavy bomber aviation division.
As for the "Olenya" air base in the Murmansk Oblast, we have SAR-images of quite a low quality but nonetheless we can see some activity there. As a reminder, we earlier saw there Tu-160 bombers in October.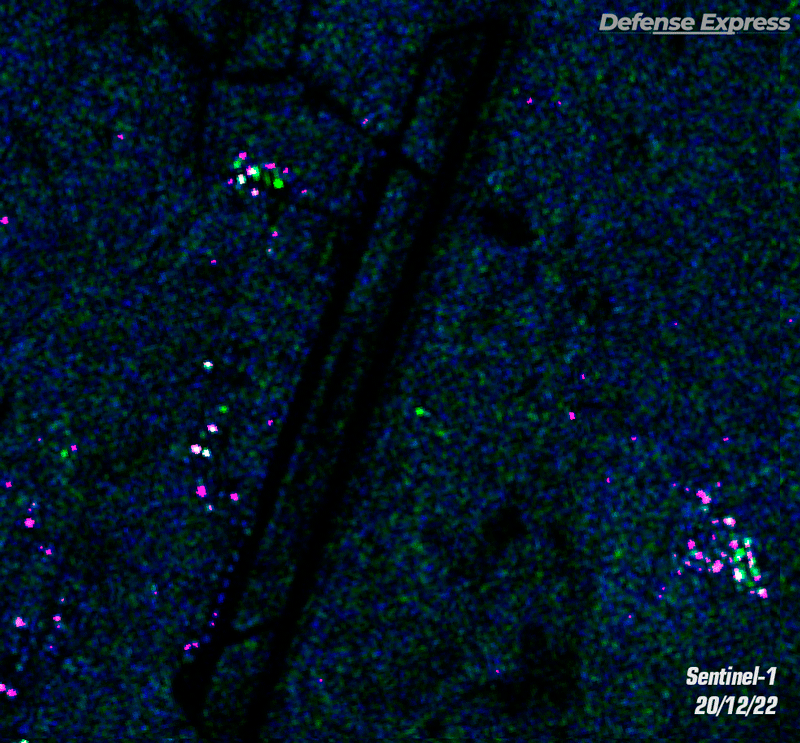 To sum things up, we can assume that russian "aerospace forces" will try to use their "Engels" airfield as rarely as possible from now on and deploy their strategic bombers to the most faraway airfields. This will inevitably lead to increase in consumption of fuel and other resources for the same tasks and worse maintenance of the aircraft because it is "Engels" that is the main air base with appropriate equipment and spare components.
Read more: Bradley for Ukraine: Advantages of This Type of the IFV For the Armed Forces of Ukraine
---
---