This was stated by the speaker of the Ministry of Defense Oleksandr Motuzianyk in the air of the TV marathon.
"In general, the actions of the Russian army indicate that Russia is preparing to conduct a long-term military operation," Motuzianyk said.
Read more: ​Navy Men of Russia's Caspian Flotilla Refuse to Fulfill Combat Tasks Because Their Ships are Not in the Condition
He stressed that the situation on the front is very complicated. According to him, it is hotter now in the Donetsk and Slovyansk directions.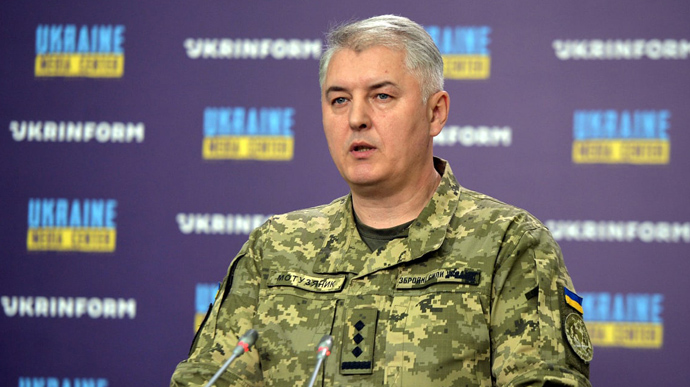 "The occupiers are actually constantly hitting with artillery, aviation, and shelling residential areas twenty-four hours a day, seven days a week. Russia is also now looking for certain new areas, from where and where it can launch missile and bomb strikes. Including from the territory of Belarus and Crimea. Therefore, these heavy battles that are continuing in the East of the country will actually be the result of this war," Motuzianyk said.
According to him, heavy fighting is also taking place in the Lyman direction.
"There is constant fire from Russian artillery and aviation, and also there they do not leave attempts to force the Seversky Donets River. It has already become a tragic page for Russia in this operation. Severodonetsk is also a very difficult situation, because the Russians, in fact, are already trying to completely destroy that city. This is how they acted in Mariupol, this is how they acted in Popasna. They are already shooting residential areas from tanks," the Defense Ministry spokesman said.
He recalled that the enemy's task is to surround our troops in the area of Severodonetsk and Lysychansk, to block the highway (Lysychansk - Bakhmut).
"This may allow them to go to the administrative borders already Luhansk region. But our servicemen are holding on there. The General Staff is also counting all the risks of the deal to prevent such actions," assured a representative of the Ministry of Defense.
Read more: Ukraine's General Staff Operational Report: Division of Iskander-M Deployed Near Ukraine's Border, Sloviansk Offensive to Resume
---
---