Since the beginning of the full-scale war in Ukraine, the russian occupation forces have already lost 1,000 of their officers. The Russian Officers killed in Ukraine monitoring group published this information on its Twitter account.
The complete list of destroyed russian officers can be found at the link in the Google table.
Read more: ​At Least Ten Generals Killed in Ukraine, Six Dismissed Due to Incompetence – British Intelligence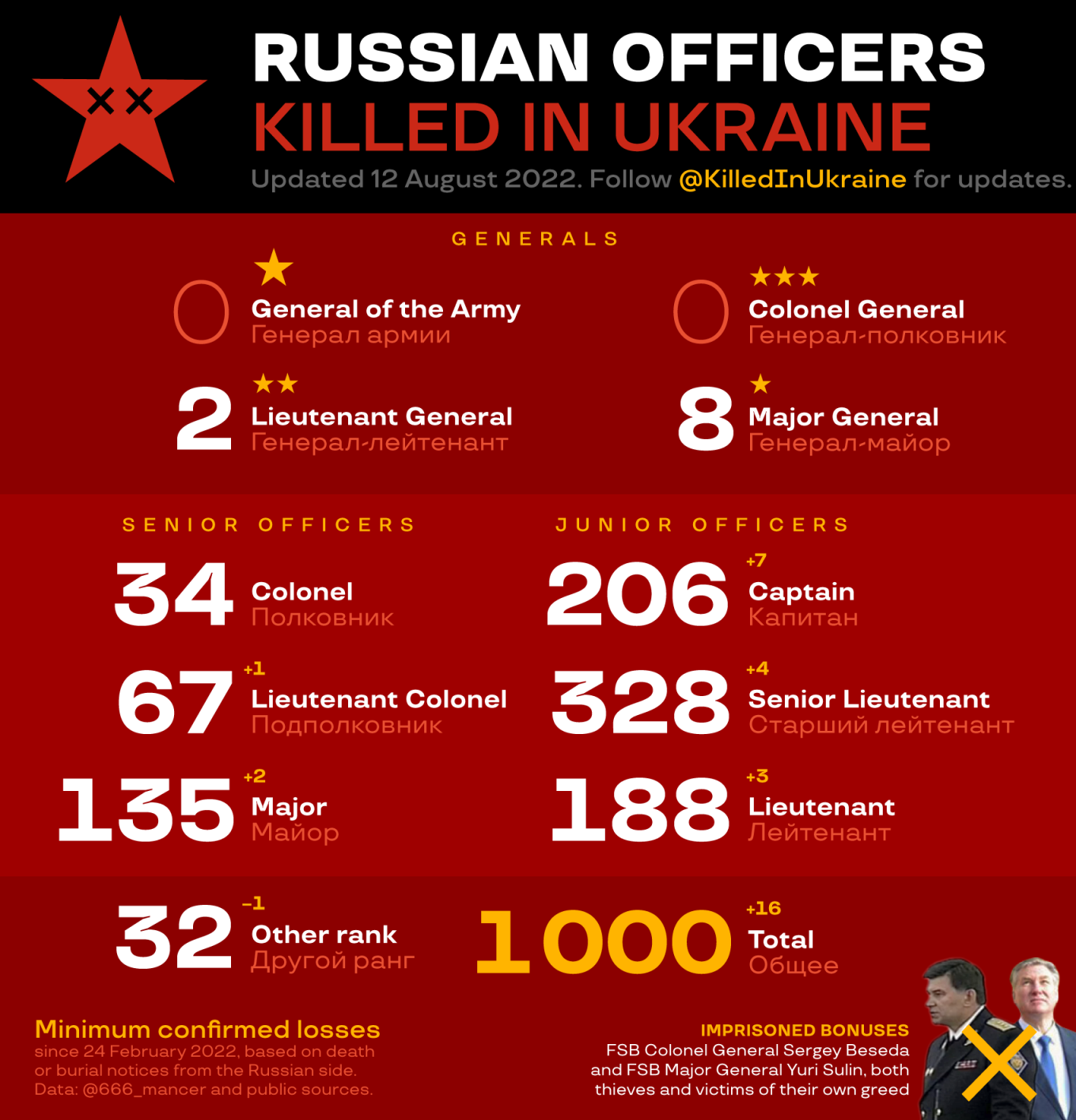 According to the calculations of the monitoring group, a total of 10 generals were liquidated in Ukraine, including two lieutenant generals and eight major generals.
Among the senior officers, the losses are as follows: 34 colonels, 67 lieutenant colonels and 135 majors. The occupiers also missed hundreds of captains,senior lieutenants and lieutenants, as well as 32 officers of other ranks.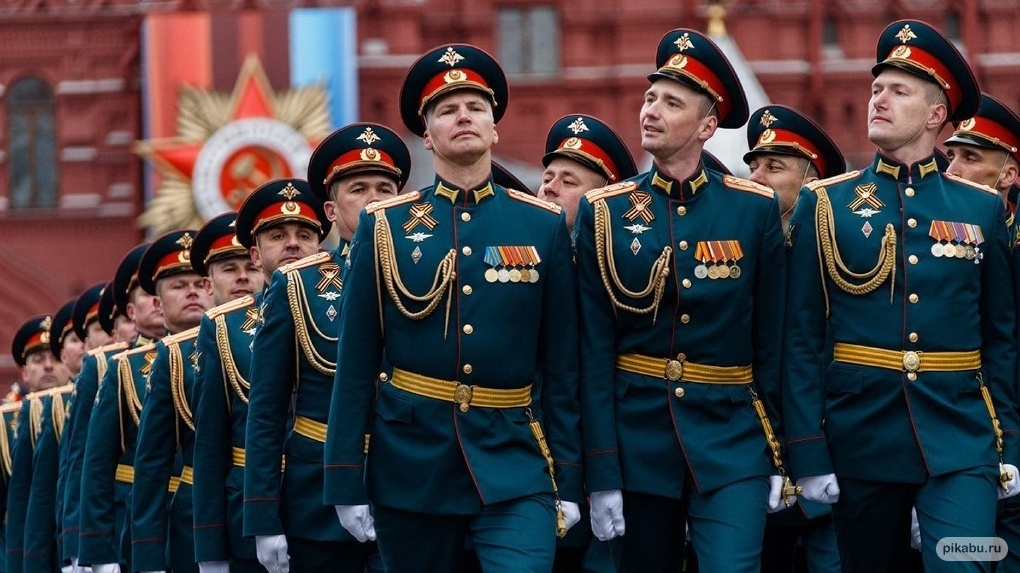 Taking into account that these data are submitted as of August 12, as well as the fact that today is the 170th day of a full-scale war with the russian federation, it can be calculated that on average in one day the Armed Forces of Ukraine eliminate at least 5 russian officers.
As Defense Express reported, US officials said around 500 russian troops killed or wounded every day in Ukraine.
Read more: ​What are Real russia's Losses After Explosions at Saki Military Airfield in Crimea
---
---