Satellite images from September 29, 2023 have appeared in the public domain, from which it follows that the russian military painted at least two silhouettes of Tu-95MS bombers at the Engels Air Base, which should play the role of false targets.
For greater persuasiveness, the russians even put real tires on these silhouettes as if they were real planes, and this is how they are protected in the projection from above. Although it is difficult to visually determine whether it is a drawing directly on the concrete path, or whether some kind of base, for example, fabric, is used for the painting.
Read more: ​The russian federation Tries to Intimidate Japan With Tu-95MS During the PM Visit to Ukraine
It should be noted that the quality of these false targets is so low that it is difficult to find an answer, why exactly the russian military is doing this. This is stated in the publication of The Drive.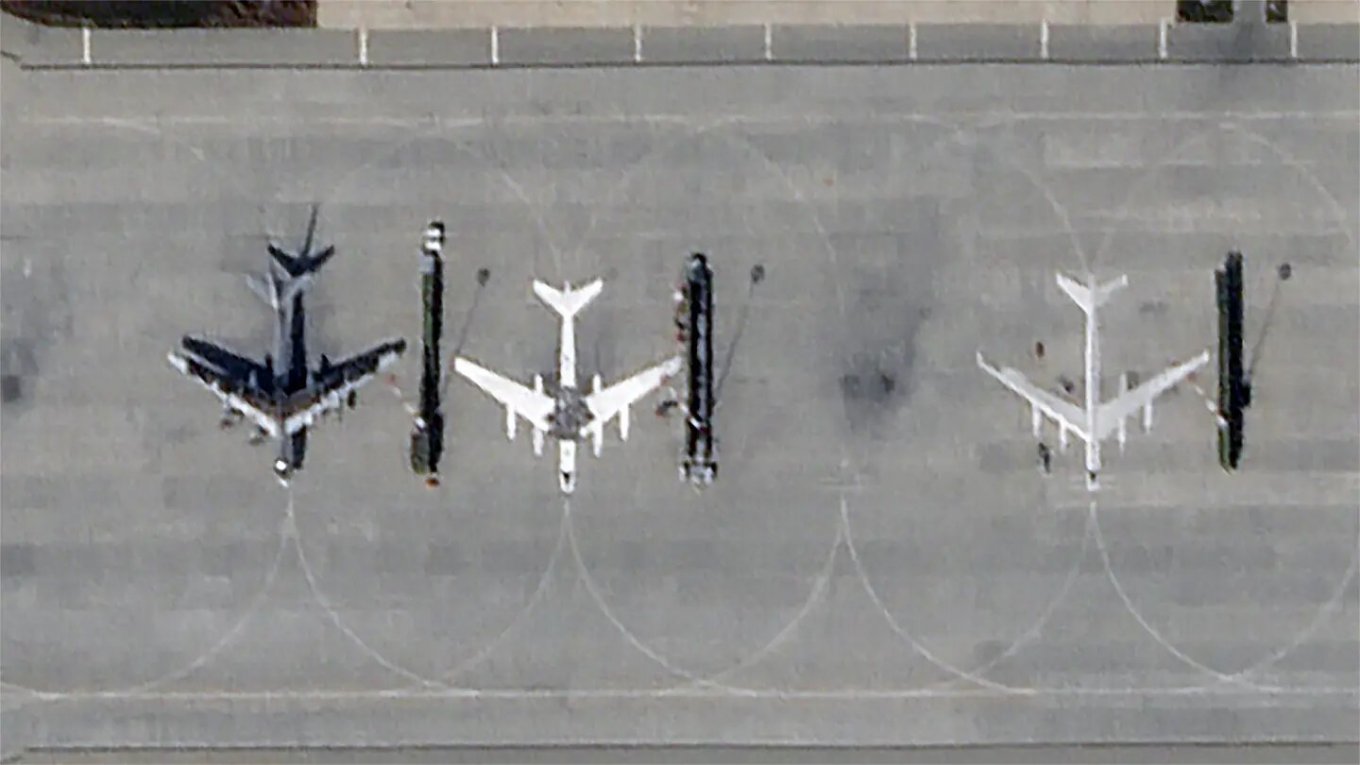 Journalists of the portal assumed that such images were created to mislead satellites, which can be used by the Defense Forces of Ukraine for new strikes on the airfields of the strategic aviation of the so-called russian Aerospace Forces.
However, it doesn't work that way because even commercial satellites have sufficient resolution to see that it is a false target and not a parked aircraft.
Even synthetic aperture radar (SAR) satellites will be able to clearly distinguish that this is not a 3D object that can be identified as a "parking lot bomber." Given this, it is not clear why the Russians spend their time and effort creating such ineffective false targets.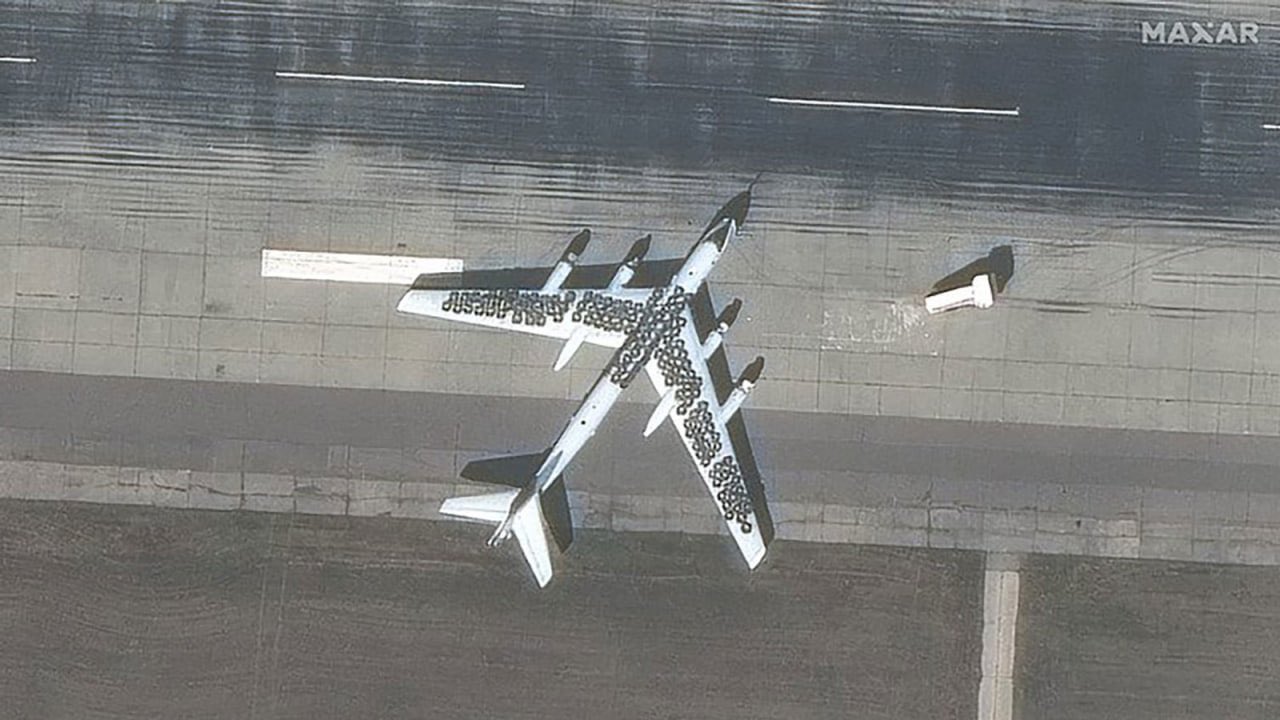 The only thing that the russian occupiers can theoretically hope for in this story is that these painted silhouettes can be perceived as real bombers only on images obtained by very outdated satellites.
But, on the other hand, this does not negate the fact that russia is investing in countermeasures against the background of possible strikes from the Armed Forces of Ukraine to such an extent that it is surprising, to say the least.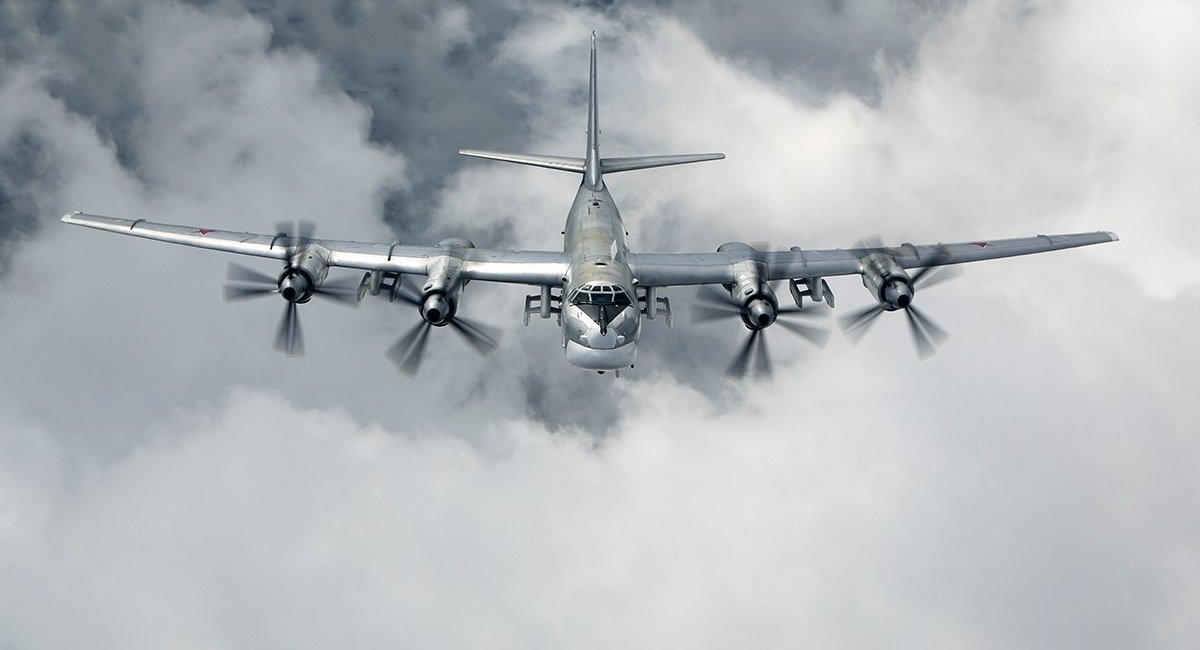 Defense Express reported earlier, that British Minister Said russia Has Less Tu-22M3 and Tu-95MS Strategic Bombers Than Exists "On Paper".
Read more: Sabotaged Zagorsk Optical-Mechanical Plant Worked on Bomber to Replace Tu-95MS and Tu-160 Aircraft
---
---