Recently announced plans of the Ukrainian Armor company to launch licensed production of ASCOD infantry fighting vehicles in cooperation with Czechoslovak Group and General Dynamics have started a "rivalry in absentia" with the Swedish CV90 combat vehicle from BAE Systems.
That happened because the prospects of large-scale updates to the Ukrainian armored fleet previously relied solely on official statements and agreements regarding a thousand CV90s produced by Ukraine in a joint effort with Sweden.
Read more: ​Ukrainian Armor Revealed Details about the Supply and Licensed Production of ASCOD IFV for the Armed Forces of Ukraine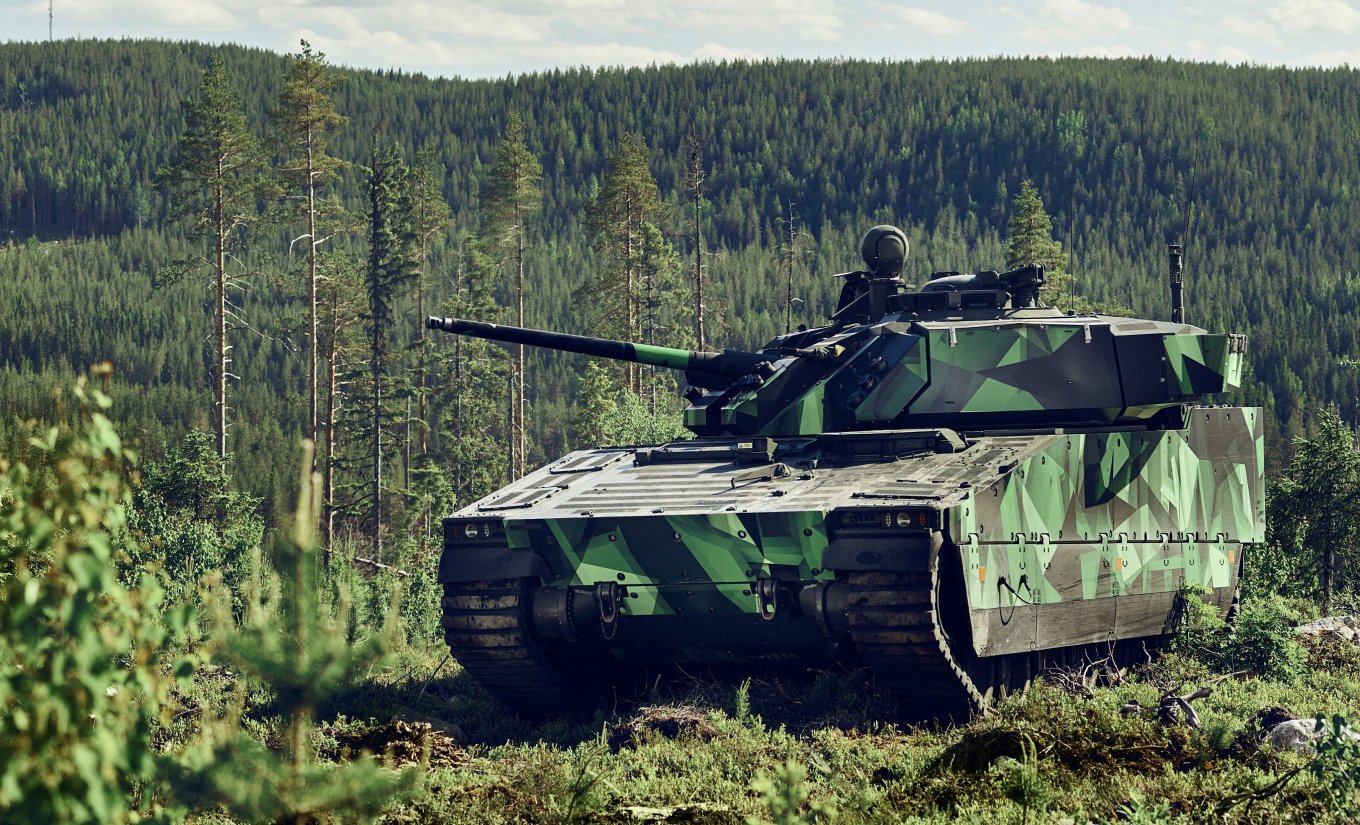 On an important note, there are no firm contracts yet but the rivalry has de-facto already begun. For Ukraine, it's good news because competition always leads to benefits, especially when it comes to local manufacture.
This is actually not the first time these two combat vehicles clash against each other, as they both belong to the same IFV class, more specifically the class of modular weapon platforms. The armament and equipment on such vehicles, as well as their roles, depend on the customer's request.
CV90 and ASCOD as Platforms
With that in mind, the first aspect to consider when comparing them is the maximum weight the chassis can carry. From that, other capabilities derive, starting with the level of armor, followed by armament and crew capacity, and so on.
The CV90 Mk IV has a maximum weight of 37 tons including payload, while the ASCOD in its British weaponized Ajax iteration is 42 tons at max.
As for the suspension, CV90 features active damping on a torsion bar; it enables the suspension to vary the stiffness depending on conditions. This technology was first introduced in Formula 1 cars.
For sure, this quality of life improvement will have a positive impact on the comfort of the crew and the landing squad inside. On a darker note, we should be mindful of what the repair teams have to say about this feature.
ASCOD, on the other hand, has no such system and no extra torsion bar troubles to keep an eye on when operating the vehicle in real combat. As a reminder, the modern ASCOD vehicles are produced in the United Kingdom, it is called Ajax, and that is why they are called this name in the video below.
CV90 and ASCOD as Infantry Fighting Vehicles
Having similar weight parameters, CV90 and ASCOD, accordingly, use engines of similar power output. The ASCOD comes with an 805 hp MTU V8 199 T21 diesel engine with a six-speed transmission from German Renk HSWL 256 (installed on Ajax) that has 6 forward gears and 6 reverse gears.
The CV90, in turn, is equipped with the Scania DP16I diesel engine in a version with at least 1,000 hp (there are also variants with Scania 769 hp and 910 hp). The engine has the X300 gearbox in the modernized version, there is no open data as to how many gears it has but older iterations had two overdrive gears.
Crew capacity is standard for both contestants: 3 permanent crew members and up to 7 soldiers in the landing compartment. As for the protection, both guarantee improved mine resistance, withstand 14.5mm bullets from any direction – and autocannons in calibers 25 to 30 mm from the front thanks to additional ceramic plates.
Moving next to the armament, there is no real point in comparing them since the weapon completely depends on the customer's choice and is limited only to their budget. Any combination of automatic cannons, anti-tank missiles, optic systems, panoramic sights and other devices, including active protection systems, can be installed.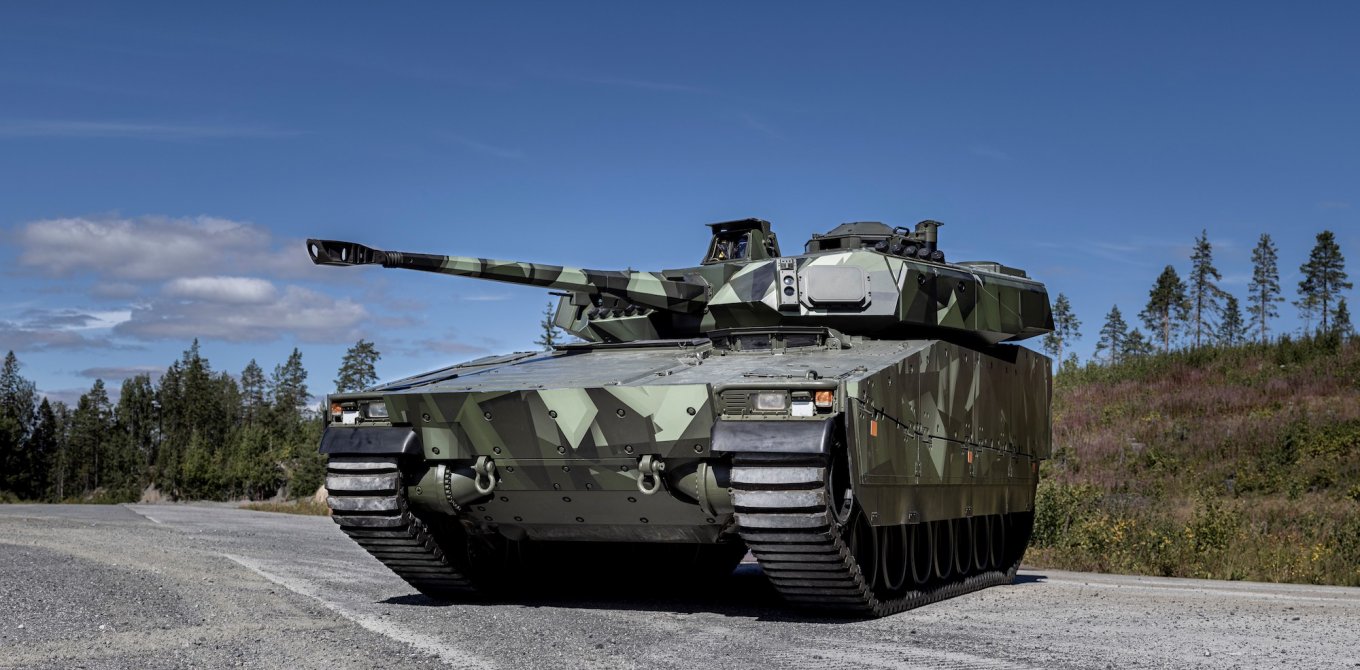 After all, both vehicles can even be turned into light tanks, essentially. For instance, the new U.S. Army's light tank M10 Booker is a vehicle based on ASCOD. There is a counterpart based on CV90 in the catalog of BAE Systems, too.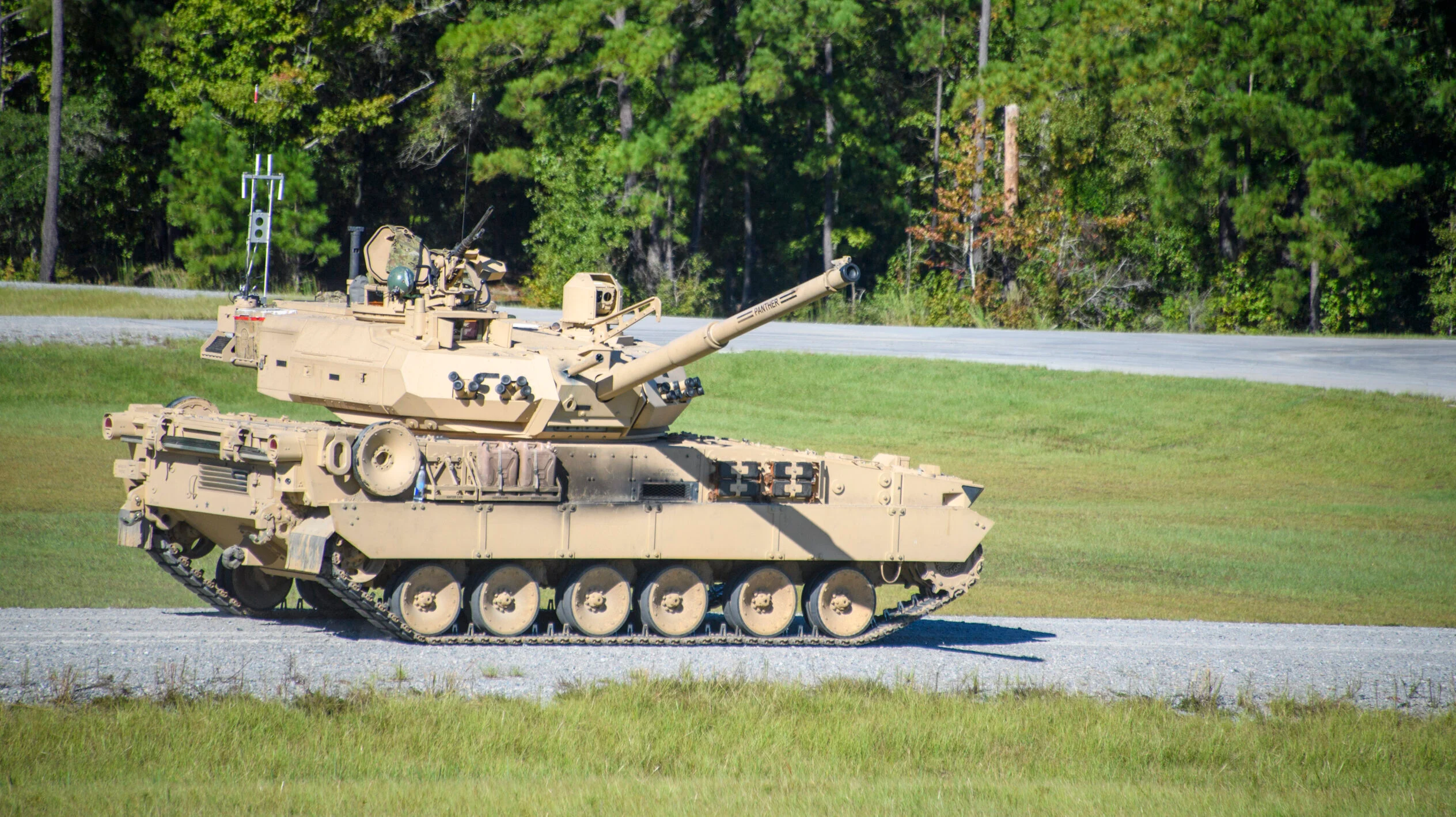 Difficult Choice Between CV90 and ASCOD
All these similarities make choosing between the two combat vehicles quite difficult. There are two countries that faced the same dilemma: Czechia and Slovakia, but they also considered the third contestant, the Lynx KF41 from Rheinmetall. A series of trials took place from 2019 to 2022. The winner was CV90.
Conversely, the United Kingdom chose ASCOD Ajax over CV90 when the British Ministry of Defense launched the Future Rapid Effect System program seeking to replace some of the aging APCs and introduce new reconnaissance vehicles.
Nonetheless, it would be an overstatement to say Ajax won here without an issue. Throughout the implementation of this project, the start of serial production as well as making 589 vehicles have grown in cost from GBP 3.5 billion to 5.5 billion. The deadlines were postponed, and the product in the outcome had problems related to noise suppression.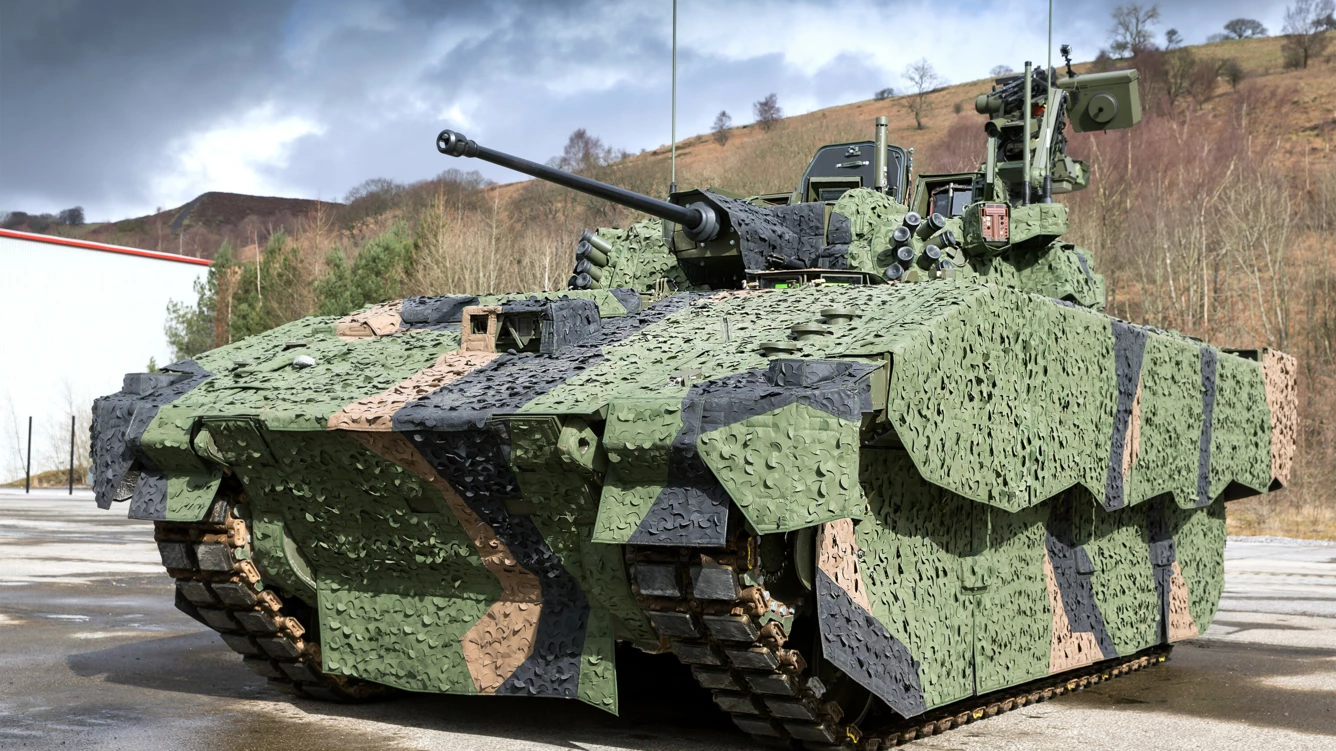 Though fair to say such large-scale programs rarely conclude without a hitch. Sometimes even the modernization of old vehicles brings unexpected issues to the surface, for example, the M2A4 Bradley entered service a year later than anticipated because of problems with an ordinary power battery in 2021.
As for the CV90 for the Czech Republic and Slovakia, Bratislava ordered 152 vehicles for EUR 1.3 billion, whereas Prague purchased 246 units for USD 2.2 billion. Both contracts provided for the localization of production with 40% of works done domestically; the first deliveries were to start in 2025. That makes the CV90 price for these countries amount to €8.5 mln to €8.9 million per unit.
The money factor might turn out to be of foremost importance for Ukraine. The localization conditions and percentage, availability of equipment and facilities, and the queue of customers will also play a role. As soon as the sides of interest voice out their financial estimates, the competition between ASCOD and CV90 starts for real.
Objectively, this kind of situation would have seemed impossible to unfold in Ukraine a year or two ago. In 2020, for instance, the IFV competition in Ukraine looked like a rivalry of multiple alternative modernizations of BMP vehicles: the BMP-U combat vehicle, the Kevlar-E based on artillery system chassis, the BMP-1UMD, and a nameless design in development from the Ukrainian Armor company.
Read more: German Marder vs. American Bradley: Comparing the Really Important Details That Matter
---
---