At night on October 23, russia tried to carry out another terrorist attack with Iranian kamikaze drones.
Thus, according to open sources, the Shahed drone attack was carried out from Crimea: overall 9 groups of these drones were released, the total number of which is 20 to 35 units.
Read more: ​Ukrainian Armed Forces Improving in Downing of Iranian-Made Drones – Now Defenders Destroy 85% of the UAVs
At the same time, according to the Ukrainian Air Force Command report, it is noted that during the night Ukraine's military managed to shoot down 16 kamikaze drones, namely 14 of them by the Air Command South units. Two more were destroyed by both Air Command East and Air Command Center units.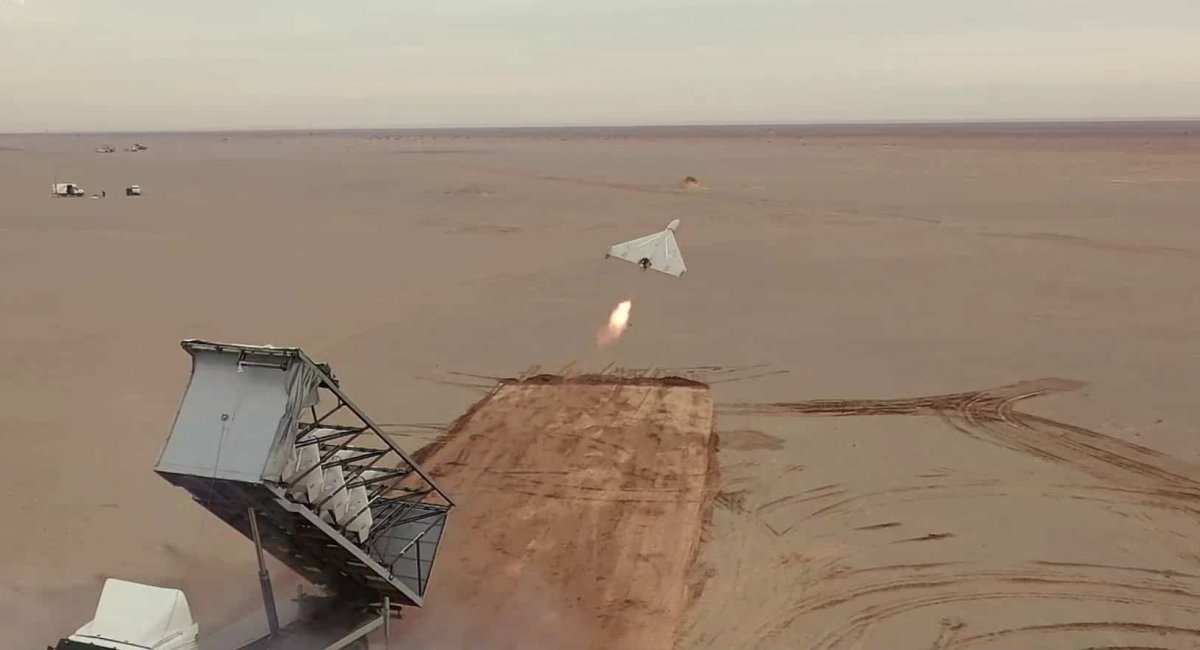 Unfortunately, some of the Shahed-type drones hit their targets. In particular, as reported by the head of the Zaporizhzhya State Administration, Oleksandr Starukh, private hoses and a school were struck in the regional center.
What is more, in the published photos one of the fragments of the Shahed-type attack drone marked Geran-1 can be seen, which is probably a "younger" version of the Geran-2 (Shahed-136) kamikaze drone.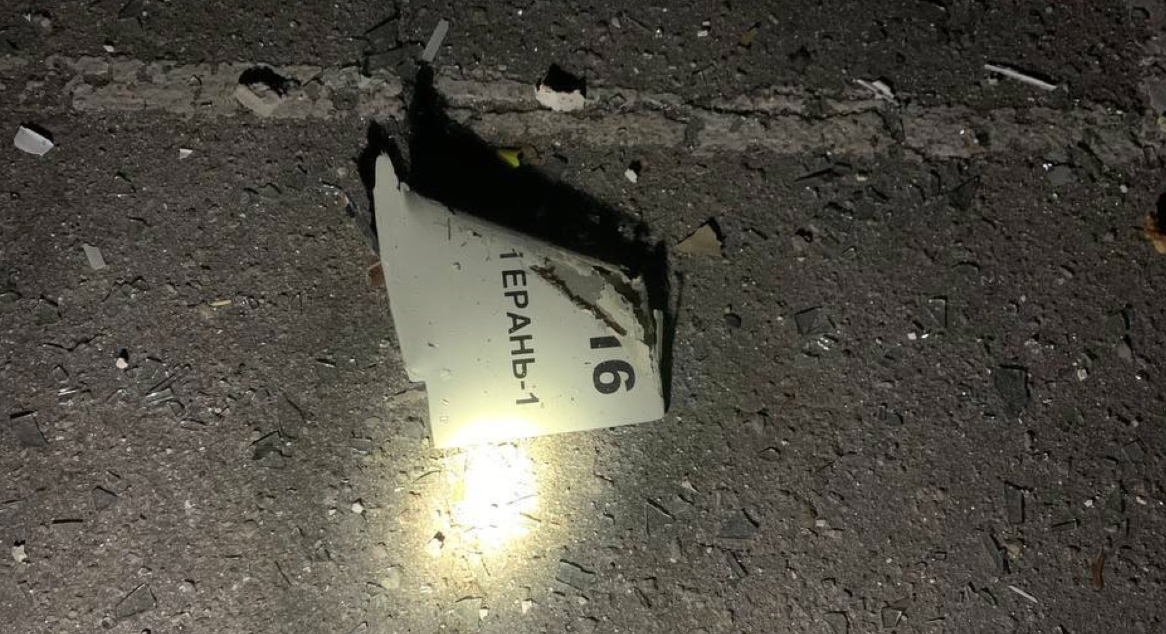 It has smaller dimensions compared to the Shahed-136 (wingspan – 2.2m versus 2.5m, length – 2.6m versus 3.5m in the older version), as well as a takeoff weight (135kg against 200kg) and combat part (10-15kg against 30-40kg).
In general, Ukraine's air defense has learned to effectively destroy the Iranian threat, in particular, earlier it was reported about the staggering number of downed Shahed-136, namely 223 units of these "flying mopeds" have been struck in 36 days.
Read more: ​Defenders of Ukraine Downs 2 Ka-52 Alligator Attack Helicopters, Destroys 4 Ammunition Depots of russia's Troops In South on Saturday
---
---