In one of its articles, the German publication Bild says that the Rheinmetall company must supply the Armed Forces of Ukraine with a new reconnaissance unmanned aerial system Luna NG (Next Generation) by the end of this year.
The Ukrainian military already uses Luna drones on the battlefield, and now they will have an updated version of this development, which is positioned as "an absolutely new drone system that surpasses the previous model in all important operational characteristics."
Read more: Ukrainians Create a Portable EW Jammer to Take Down russian Drones and Lancet Loitering Munitions
The Luna NG unmanned aerial system is truly the latest development presented by the Rheinmetall concern at the Eurosatory defense exhibition in June 2022 in France.
This system consists of a ground control station, several drones (probably depends on the wishes of the customer), a launch catapult (landing is carried out by parachute) as well as military trucks.
The drone itself, as Rheinmetall says, has an "ultra-light but highly stable fuselage structure" made of carbon fiber-reinforced plastic. This design allows the drone to work in difficult conditions.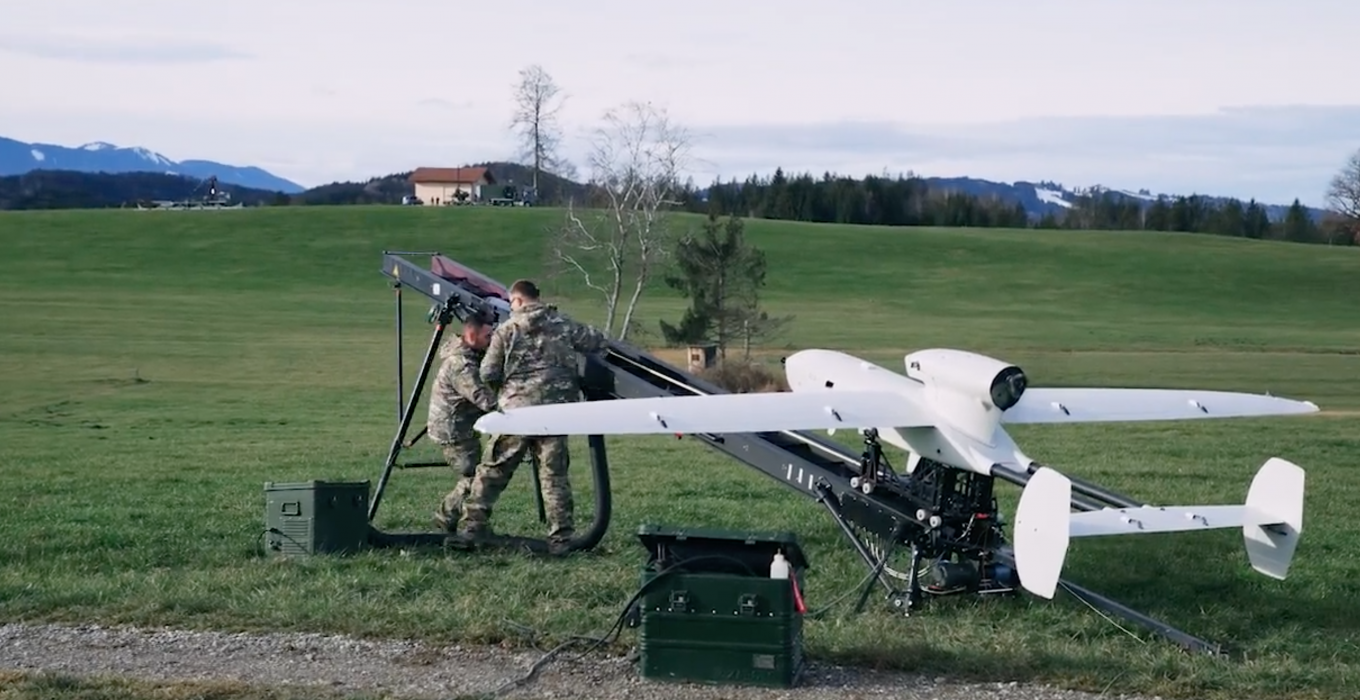 The optimal time in the air for Luna NG is 8 hours, the maximum is 12 hours (against 6-8 in the previous version), while the control range of the drone is 100 km. According to the developer, "it provides a spatial coverage of more than 30,000 sq. km." At the same time, the maximum flight height is 5,000 m. At the same time, "in flight, the LUNA NG impresses with its low acoustic, thermal and radar signatures.," says Rheinmetall. The take-off weight of the drone is 40 kg.
The developer assures that the operator can master the Luna NG drone "after a short training period", the wide automation of the UAV operation and the possibility of mission planning and data analysis using the software included in the system are noted.
The main mission of the Luna NG drone is real-time airborne surveillance, detection and tracking, but at the same time, these UAVs can also provide LTE network or intercept and jam communications.
In April 2023, the Rheinmetall company presented a new version of its Luna NG drone armed with Israeli barrage ammunition of the Hero-R type, but this "striking" variant will not be supplied to Ukraine for obvious reasons.
Read more: Ukraine Starts Producing of Rubaka Kamikaze Drones Capable of Covering Distances Of Up to 500 km
---
---