After the recent indiscriminate attacks of russian forces against Ukrainian infrastructure on October 10, volunteers Serhii Prytula and Serhii Sternenko announced a major fundraising campaign to help Ukrainian army with arms needed to effectively destroy russian occupiers.
The symbolism is in fact that russians used at least 28 Shahed-136 loitering munitions to attack the cities. So in response Ukrainians decided to provide army with "kamikaze drones" of its own, the RAM-II loitering munitions, and collected 352 million in national currency (USD ~9.5 million) in just 24 hours.
Read more: Ukrainian Loitering Munition RAM-II destroyed the Russian SAM
However, it is incorrect to directly compare these two types of systems, as noted by Finance.ua, because the RAM-II "is not a strategic UAV, it is not supposed to invade deep into enemy rear and attack important targets there".
So let's find out what do these RAM-II drones crowdfunded by the people of Ukraine look like.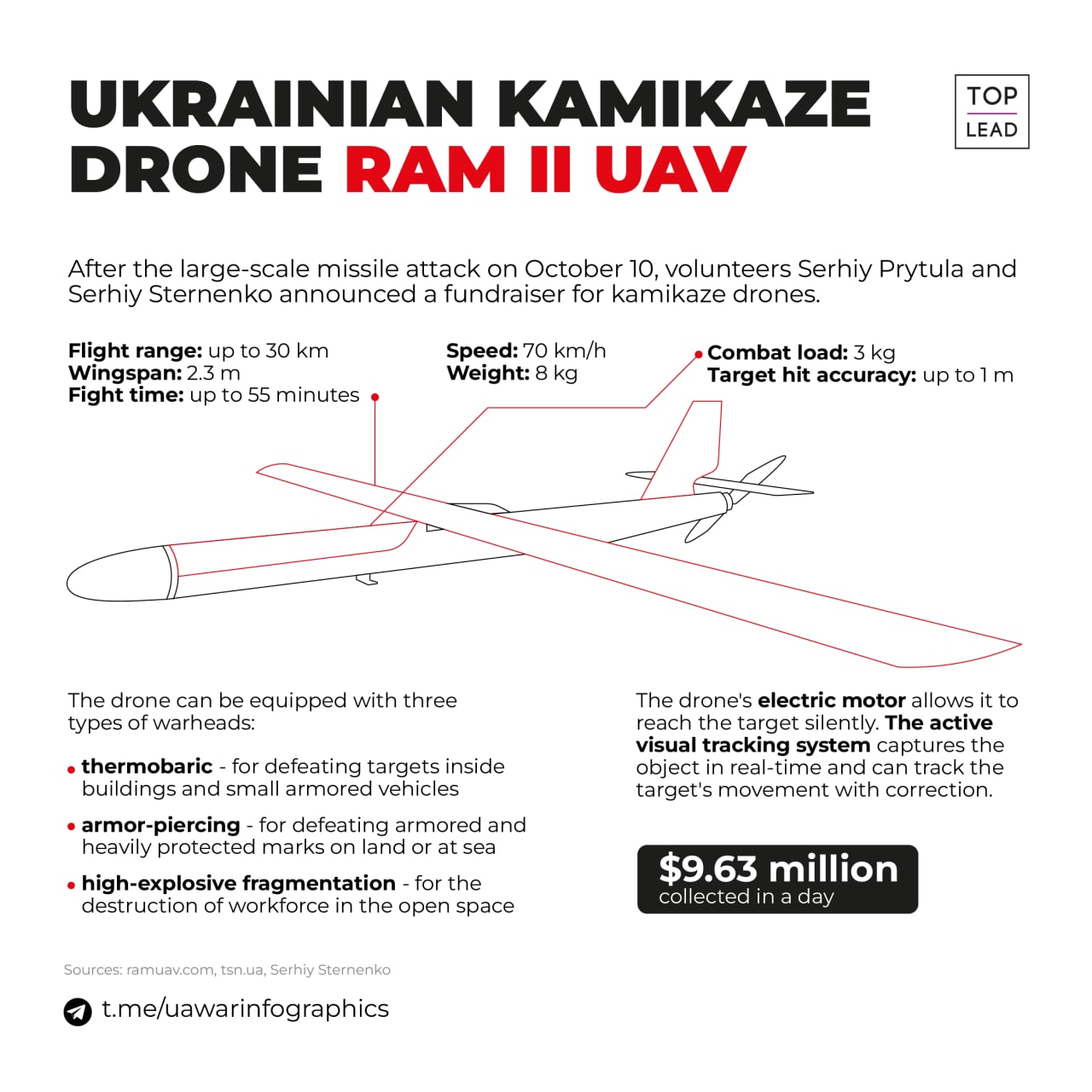 First of all, the volunteers visited the proving grounds where the RAM-II was demonstrated, and took a few samples to put them to test in real combat. Having received targets from intelligence, specialists launched a strike on russian 9K33 "Osa" air defense systems, and as we reported, the result was satisfactory.
Equipped with an optical camera with 10x zoom capability, it can transmit the data in real time to the drone operator to ensure the target is destroyed.
"It is very useful, since the russians learn how to fight, too. They began to relocate themself faster along the frontline," said Serhii Prytula commenting on the procurement of the drones on national TV. "The main targets for our kamikaze drone operators will be EW systems, radar reconnaissance systems, air defense systems etc."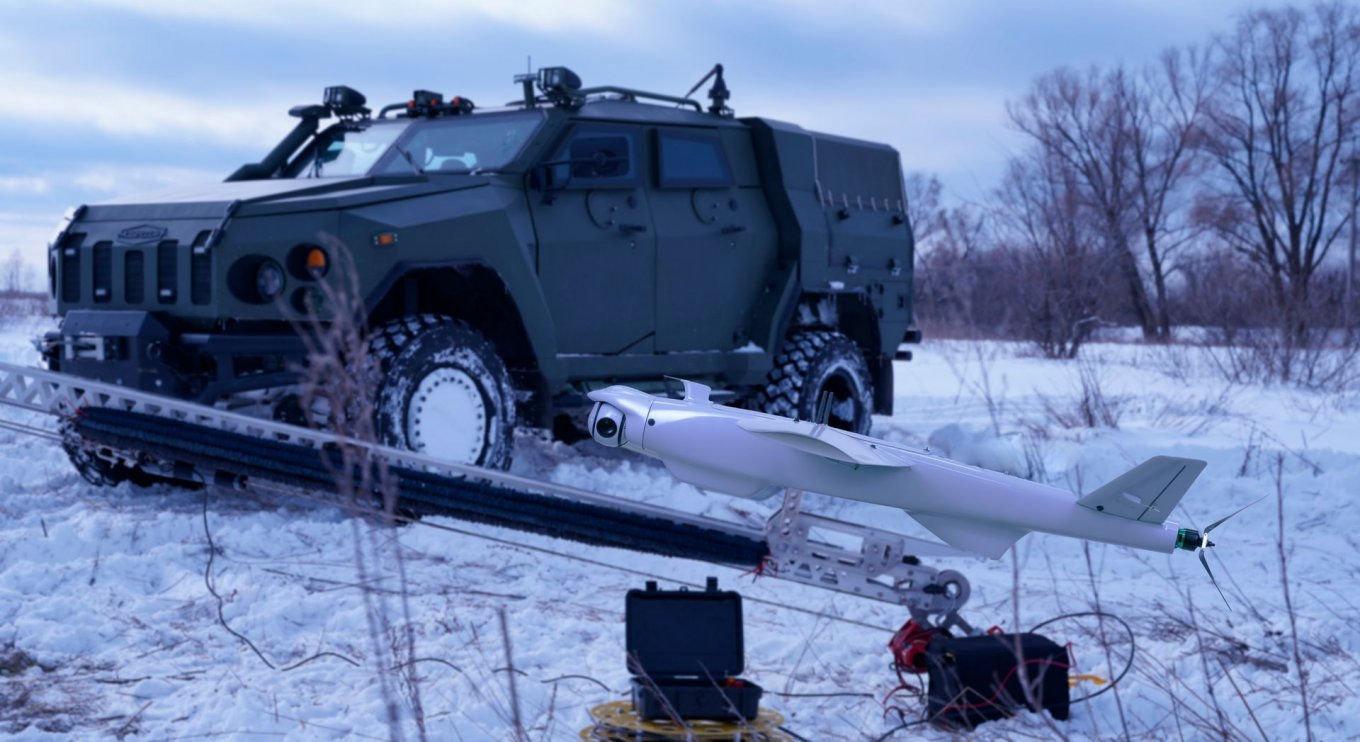 But we should note that the functionality of the RAM-II doesn't limit to just precision strikes. In fact it is a multi-role drone that can also be used for reconnaissance and if necessary can safely return to the starting point "up to 10 times", according to the manufacturer. It is made by DeViro in cooperation with a number of state and private enterprises.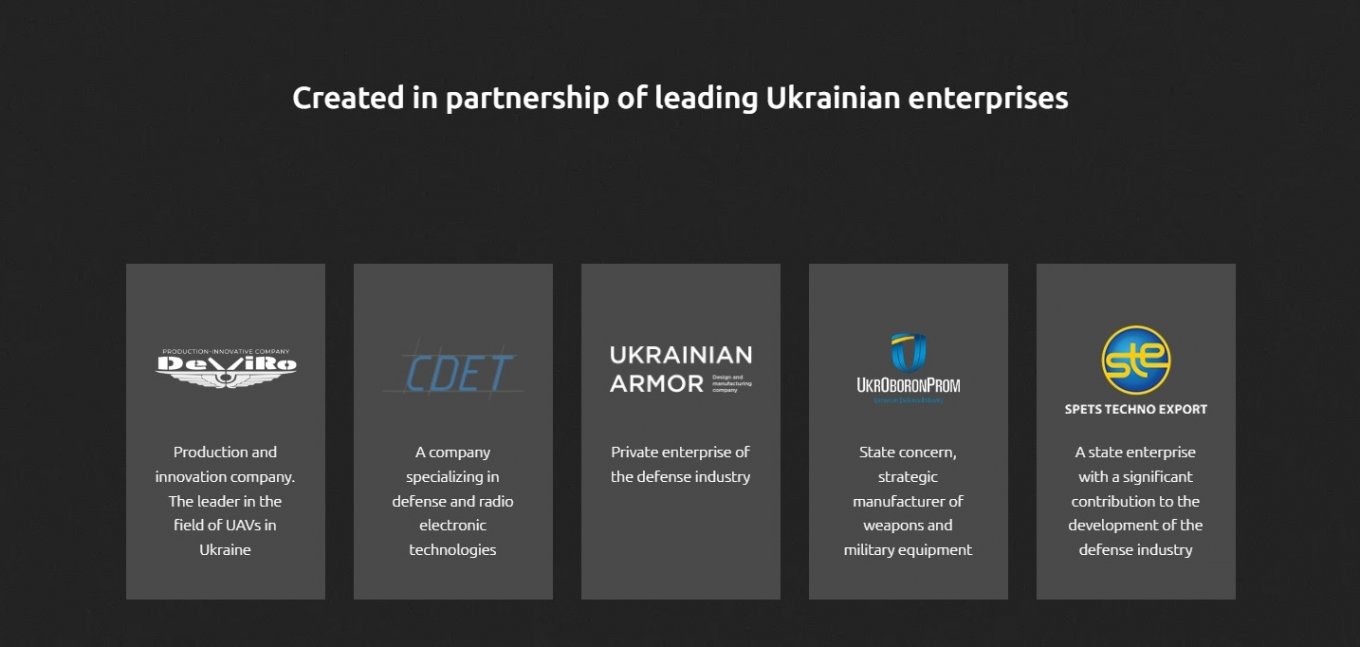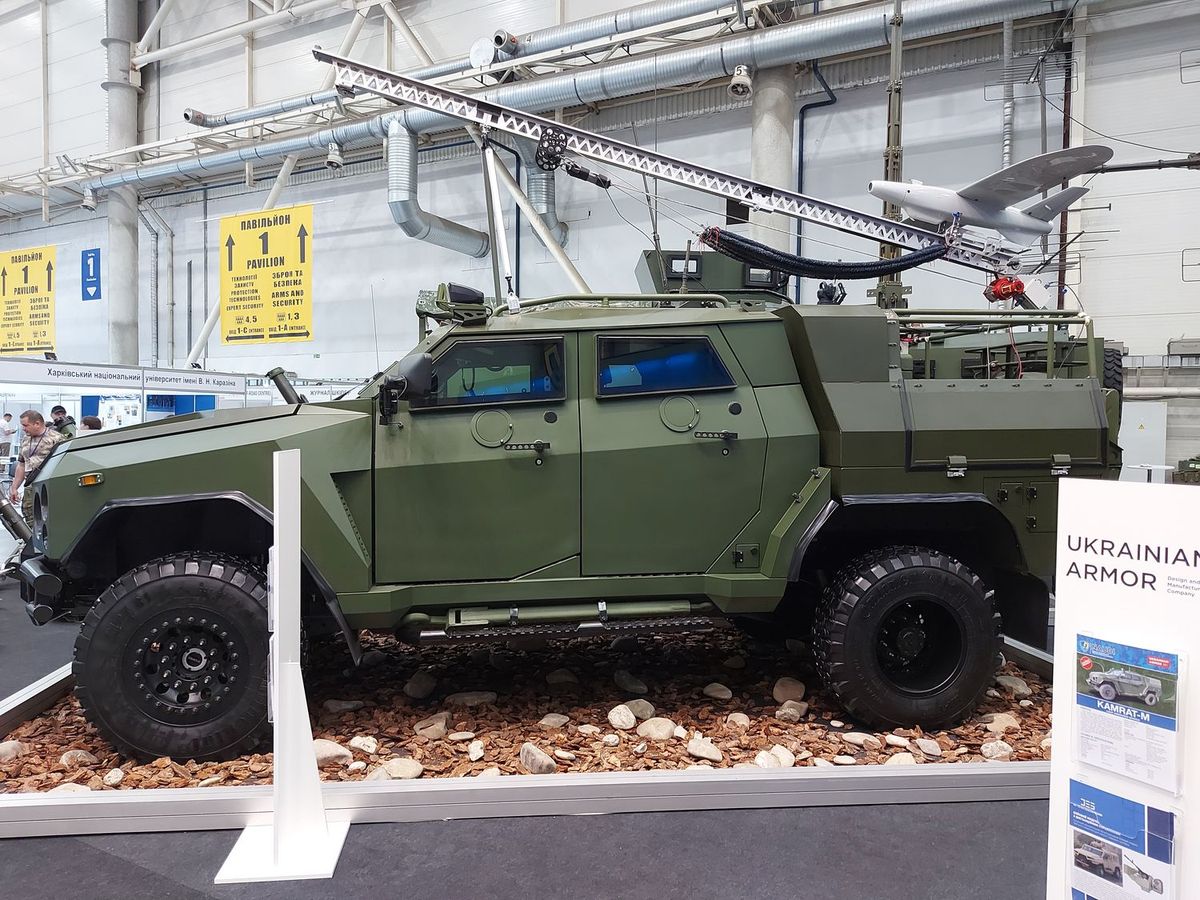 Read more: ​Ukrainian SOF Shows Combat Use of a Switchblade 300 Drone in Offensive (Video)
---
---