The BMC Kirpi mine-resistant vehicles are one of important tools used by the Ukrainian army during counteroffensive operations against russian occupiers. ArmyInform published a report from a military drill of Ukrainian marines operating these armored vehicles and found out what's so special about them.
"Kirpi are very well-armored, fast vehicles," says a marine nicknamed Artist. "They are handy and comfortable to use. However, they also have a flaw which is the rubber. During combat, fragmentation can damage the tires, thereby decreasing the vehicle's speed lower than required. In addition, tracks are better for bad weather, but we must adjust to what we have on hand."
Read more: ​Paratroopers Tell All About the Best "Taxi" for Personnel: Withstands RPG shots and Mine Explosions
Marines have already had opportunities to test Kirpi in real combat, during counteroffensive operations in particular. The heavily armored hull is protected from armor-piercing ammunition, mines and fragmentation according to the STANAG 4569 level 3 protection.
It is a personnel carrier of the MRAP class (mine-resistant ambush-protected) that can take ten soldiers on board in addition to the crew of three. It has five loopholes and reinforced glass windows on the sides of the hull for the landing squad to fire. There is also an M2 Browning 12.7mm machine gun mounted on top.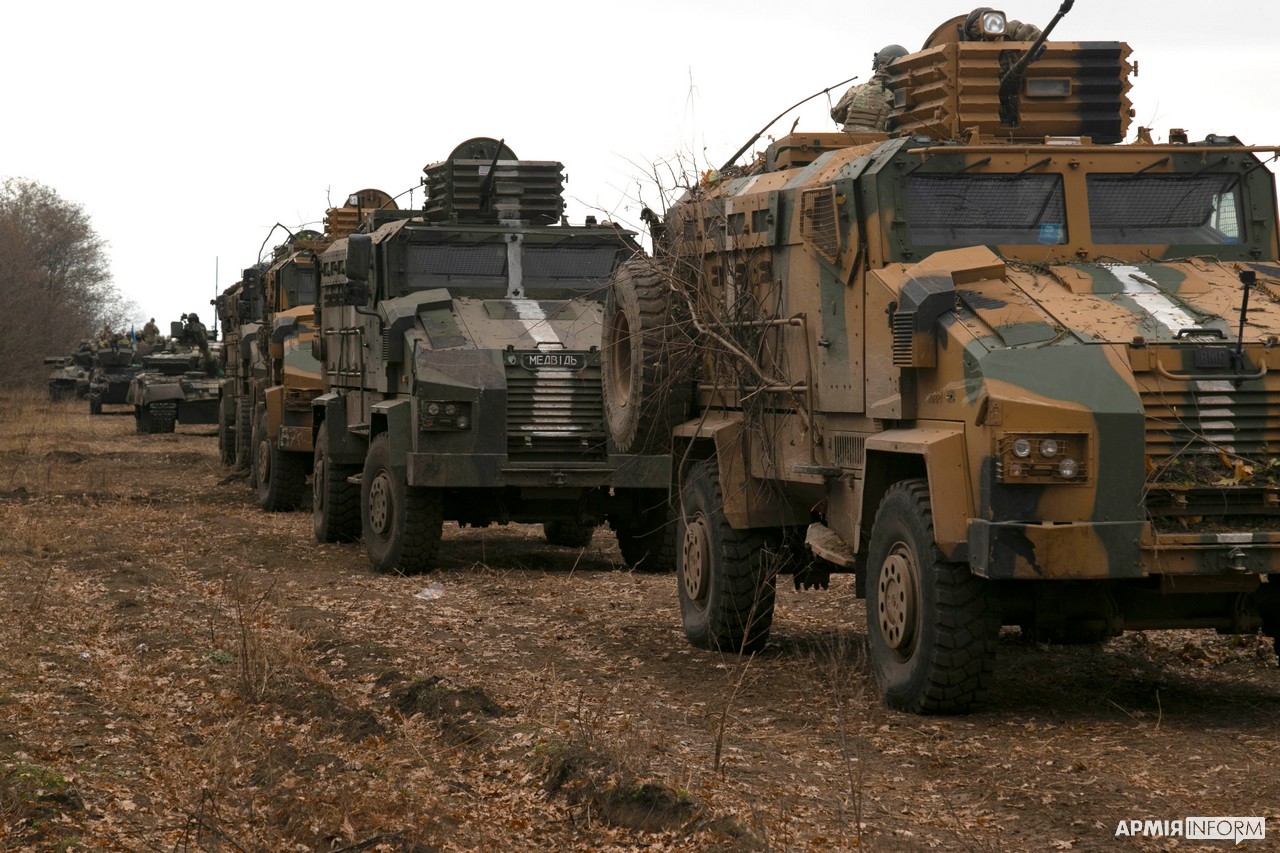 The article also includes some interesting details on how these vehicles are used in counteroffensive missions. The objective of the training was to push the conventional enemy forces out of positions. They were moving ahead of the support forces in order to take positions beyond a settlement occupied by the enemy and block it, so the support forces can assault and exploit the area afterwards.
The support force includes tank units, infantry on AFVs and anti-tank squads. The entire operation is coordinated with air reconnaissance provided by UAV operators.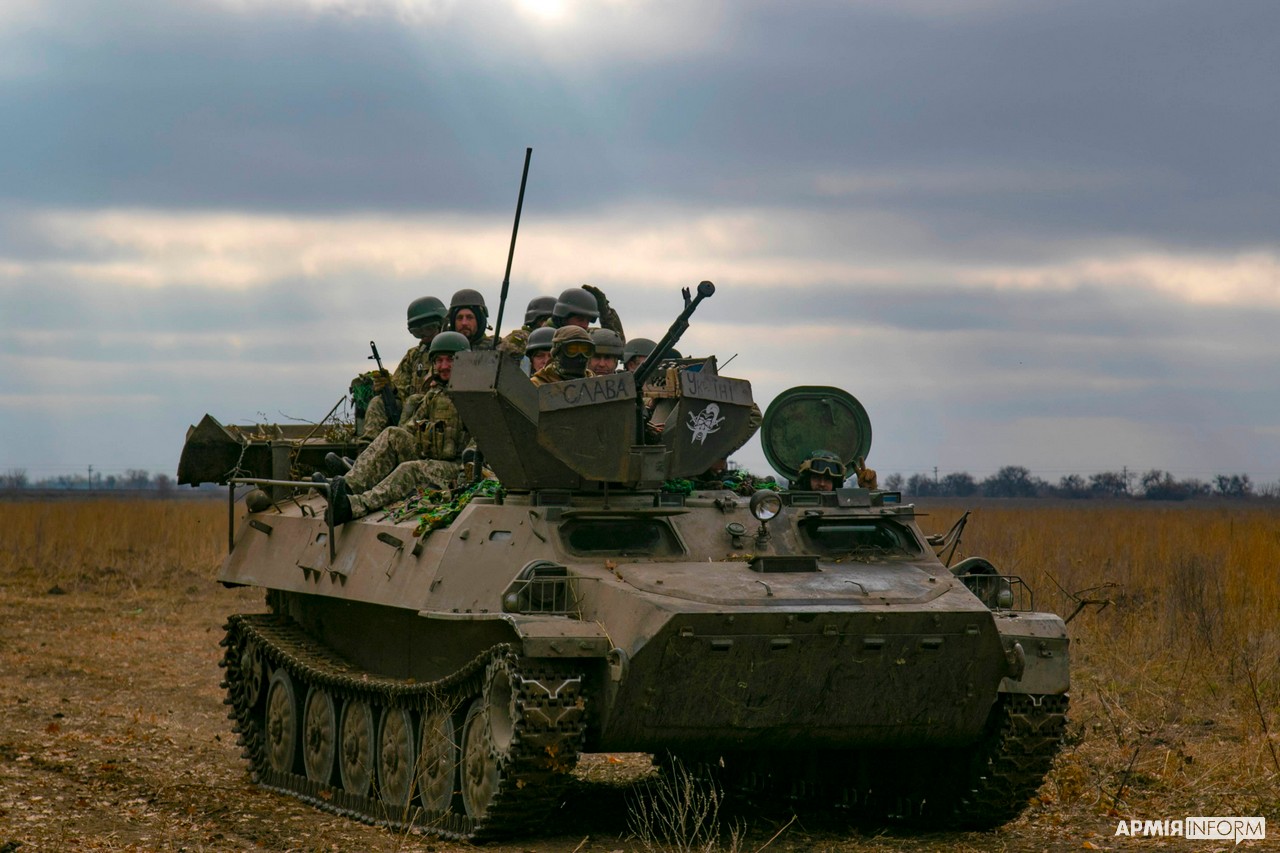 The tactics trained during the practice will be and are already being used by the Ukrainian forces in the southern direction. As Defense Express earlier reported, units on MRAP vehicles have played an important role during the northeastern Kharkiv operation, too. Mobile and well-protected, these vehicles allowed Ukrainians to outmaneuver russians who were too sluggish to make the right choices on retreat.
Read more: ​Ukraine Want Get More Bushmaster Armored Vehicles From Australia
---
---