After the Kremlin announced plans to repair and put back into service 1,600 tanks, russian propaganda went even further and spread an idea to make up a new tank division on T-34-85 tanks taken from pedestals and refurbished accordingly. It may look like the symbolism of T-34 in the state-controlled media has gone overboard to the point it becomes absurd.
But no, the idea to create a WW2-pattern division on T-34 is actually a scaling up of the practice of T-34-85 application initiated even before the 2022 invasion of russian forces into Ukraine.
Read more: ​Why Digging T-54 or T-62 Into Ground as Stationary Firing Point is Not As Simple As it Sounds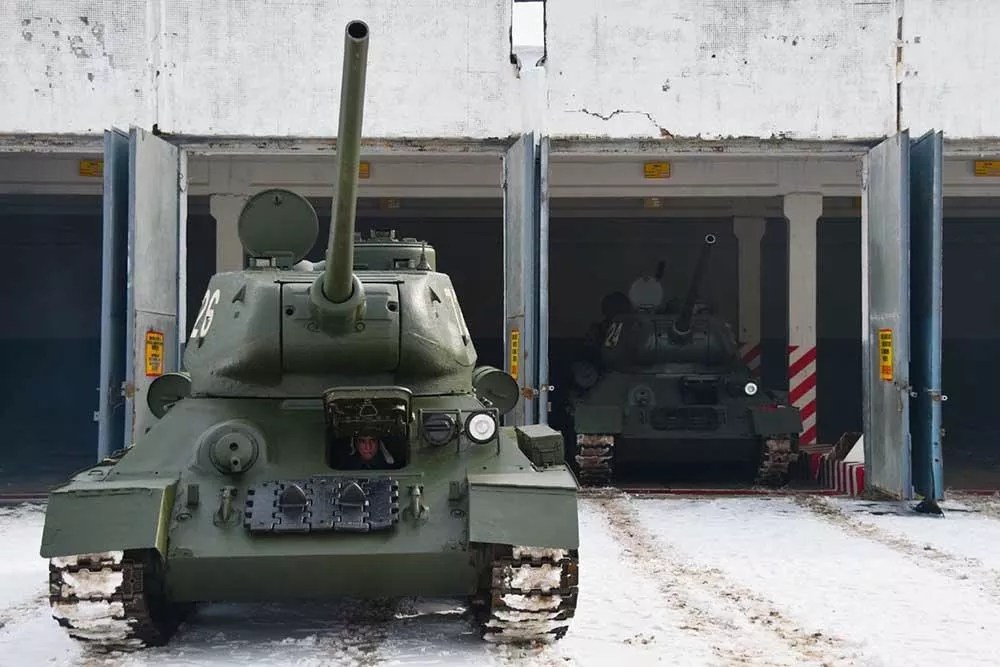 To begin with, the mentioned 30 T-34-85 tanks were bought from Laos in 2019 for parades on the Red Square in Moscow. The vehicles were united in a separate battalion as part of the 4th "Kantemir" Tank Division (the one that was the only division with newest T-90M Proryv tanks in ranks until February 2022).
Despite this unit was created solely for display, the russian ministry of defense was fully serious in the approach and organized a competition among the soldiers of the regular army for the right of military service on these parade-only tanks, the contest was 13 per entry. In order to win, the soldiers had to ideally know the characteristics of the T-34-85 and the peculiarities of its maintenance and usage.
The military personnel that passed, were indeed trained on the T-34-85 tanks, they learned how to drive and maintain the vehicles, although it is unknown if they ever tried to shoot.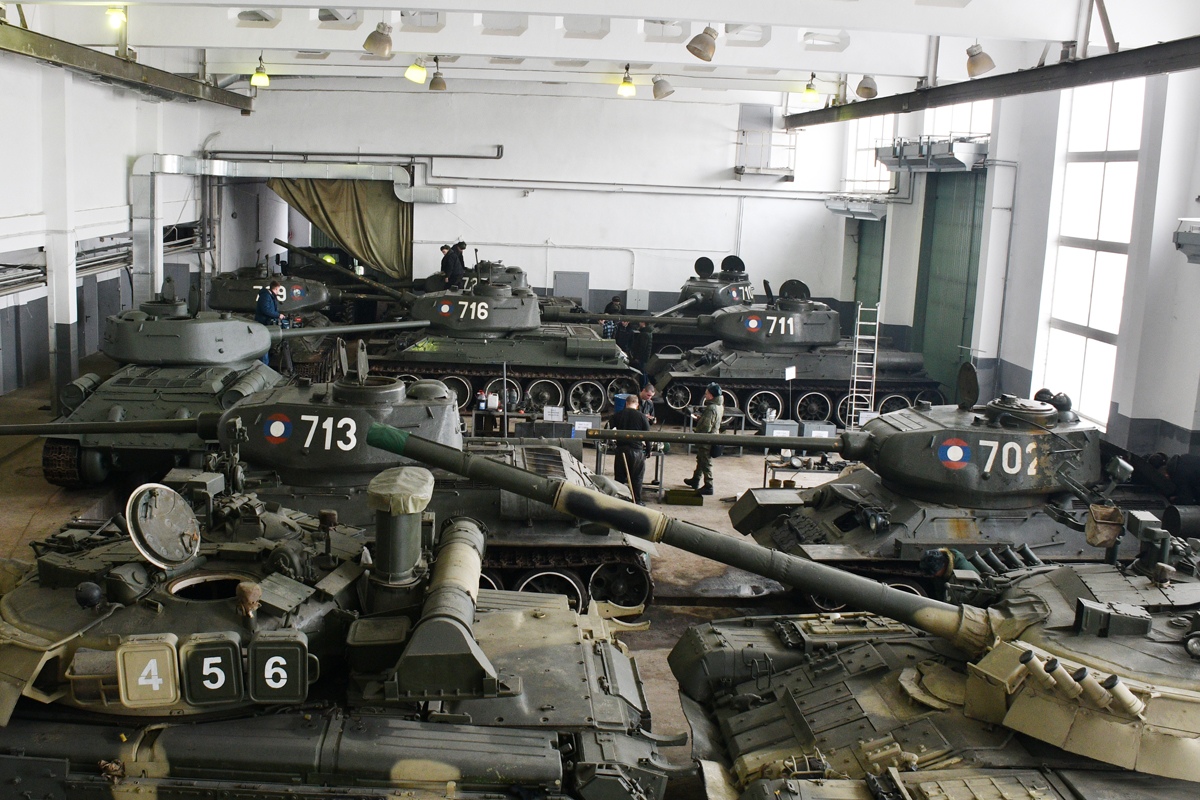 The russians turned to Laos to procure the 30 tanks because they had too little of them to take part in military parades, although the russian ministry of defense was trying to repair the tanks it had at hand.
For example, we can find a mention in the open sources, that Shoigu's office awarded repair and maintenance of three T-34-85s to the 61st Tank Repair Plant in St. Petersburg worth RUB 2.6 million. There were also reports about russian tank units in occupied Crimea and the Far East repairing a few T-34s for participation "in ideological events."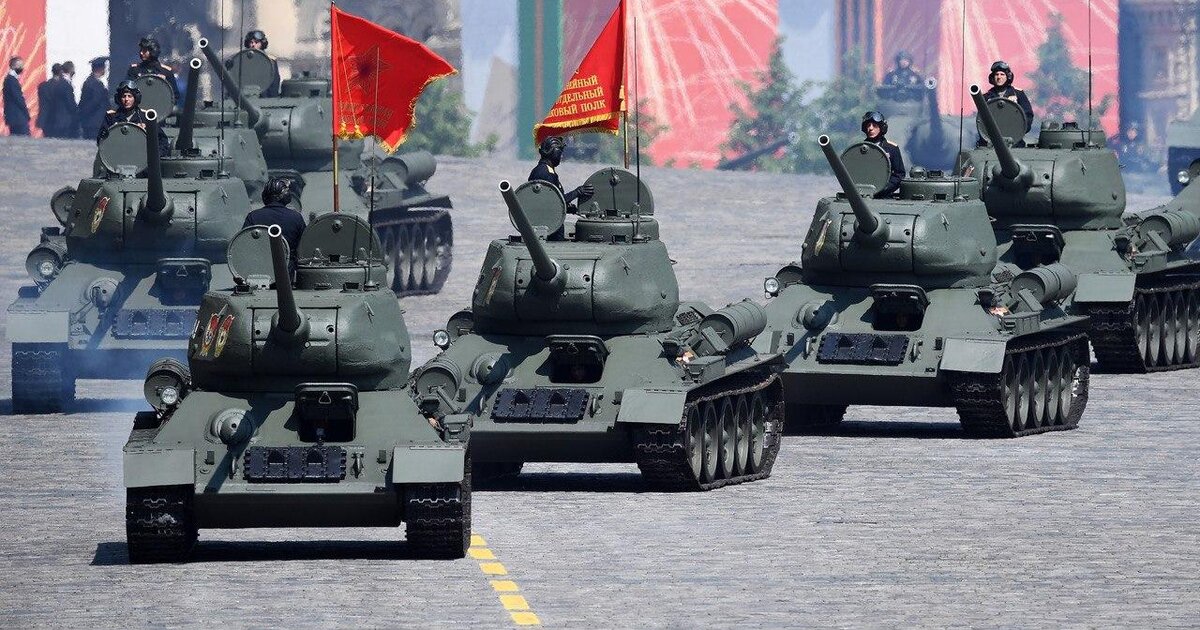 Furthermore, the russian propaganda media in the late 2010s was actively producing video reports stressing that when the T-34 was discarded in the russian military in 1993, it was still actively being used in the world. As examples they mentioned Yugoslav Wars in the 1990s, or the coastal defense forces in Vietnam, or in the ranks of Yemeni Houthis.
That being said, the prospect of T-34-85 going to the Ukrainian frontlines nowadays straight after T-54 or even T-10 is a real possibility, even if they will play just an "ideological" role for raising morals of the russian soldiers in the vanguard.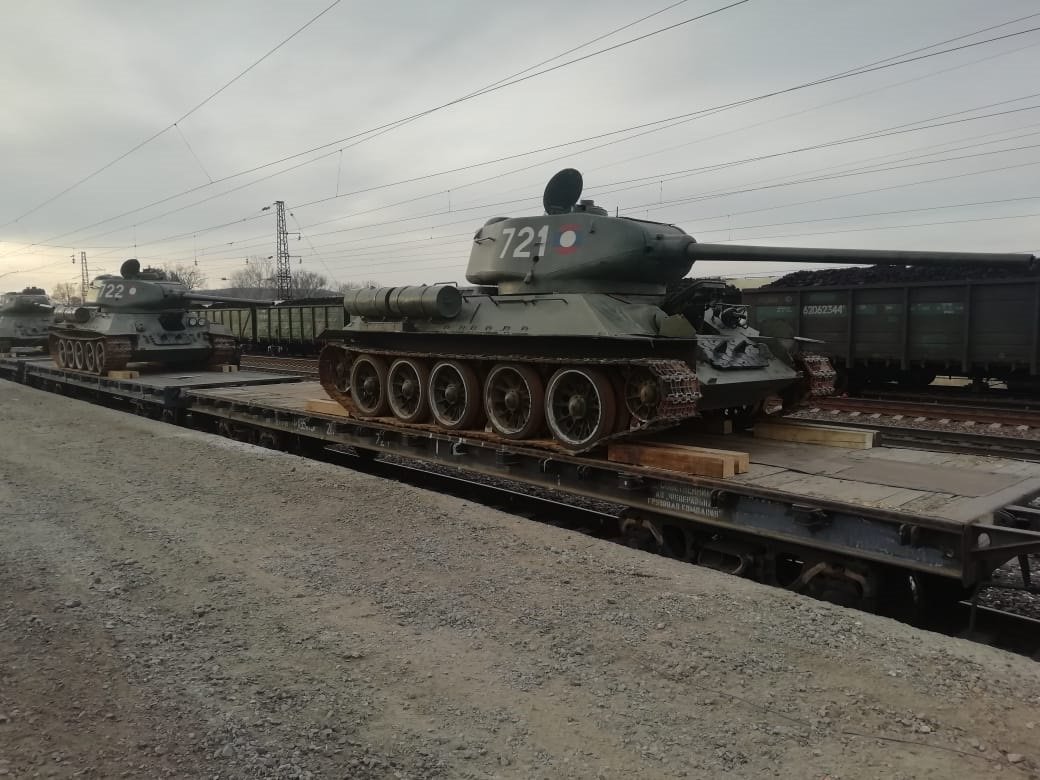 Read more: ​More russian T-54, T-55 Coming In: The Question Is, Who Will Restore Them
---
---