Another evidence of russian military taking T-54 and T-55 main battle tanks from long-term storage leaked to open sources. This time, the photo features at least a dozen aging vehicles being transferred.
We could not find out the location where the photo had been taken. Earlier, there were reports saying the tanks were transported from reserve bases in the Far East and Khabarovsk Krai.
Read more: ​How Many Tanks a Month russian "Uralvagonzavod" Can Produce, Really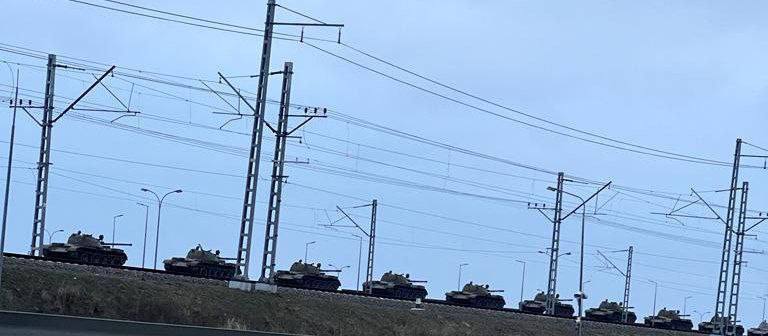 Particularly, the last spotted echelon was coming from the 1295th Center reserve base and tank storage located in the Primorsky Krai.
The most important question remains, what is the destination of these vehicles, in other words, what is the plant that will take up on restoring and refurbishing them to combat-capable condition.
The thing is, there are not many specialized tank plants in russia – only four. Two more "repair plants" without details on specialization were ordered to establish by the Kremlin last September, although there is no information on the progress of construction.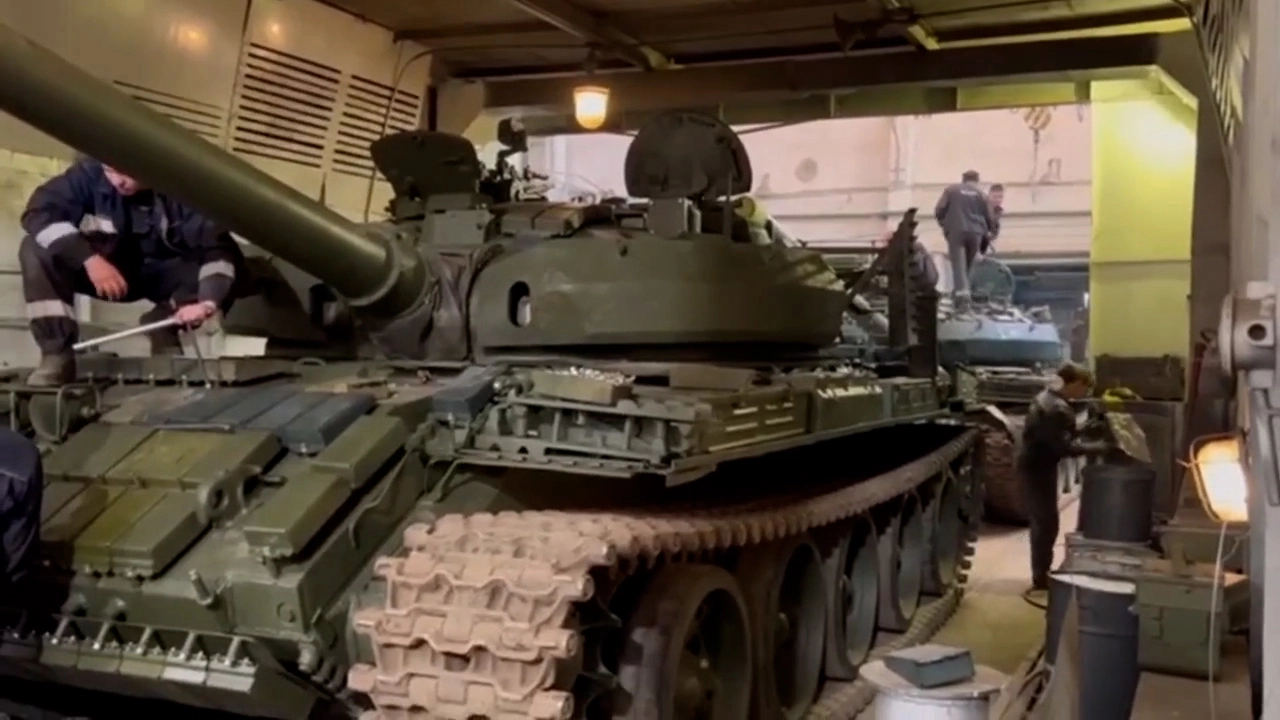 First option that comes to mind is the 103rd Armor Repair Plant in Chita it is already refurbishing T-62 significantly behind schedule at a rate of seven vehicles a month instead of planned 22 to 23 units over the same timespan. This plant received a three-year plan for 800 T-62s in October 2022 but it cannot keep up with this many vehicles arriving.
The second contender is the Omsktransmash plant responsible for the modernization of T-80, including upgrading them to the T-80BVM starting 2019. Quite an interesting option, since it already has all the equipment for the repair of T-54/T-55 tanks, as it was mass-producing them in the USSR: 12,800 units made from 1958 to 1978, and since 1965 it became the sole producer of these tanks.
Also, their design bureau of this plant is responsible for the modernization of T-55 and even was pushing through multiple variants for the update to this main battle tank.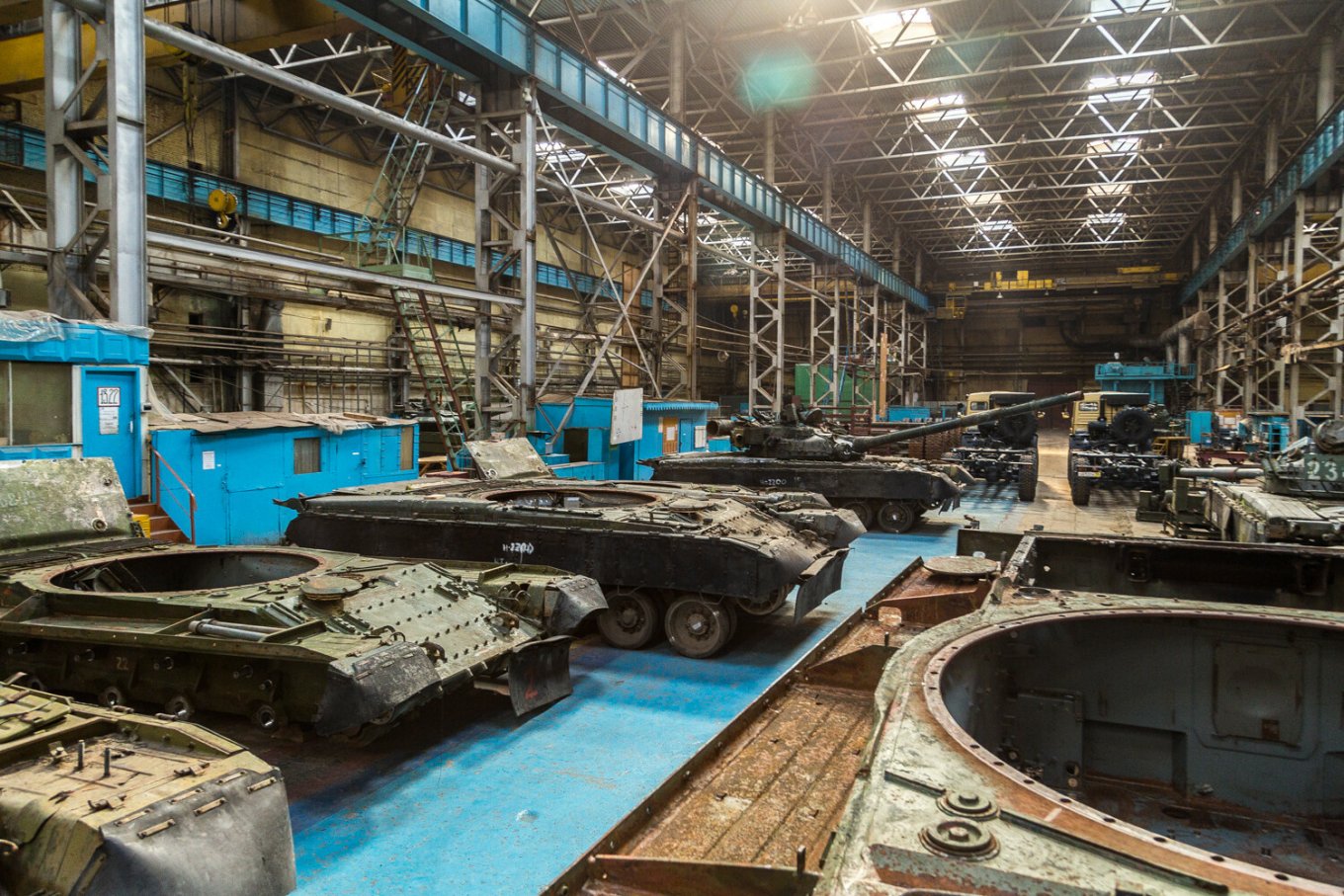 The third option is the Uralvagonzavod which is the only russia's producer of new tanks in general. And it's not about thousands of vehicles, just 20 tanks per month. If T-54 and T-55 do appear at the facilities of this enterprise, it would be a sign that russian defense industry switched resource distribution from making latest T-90M Proryv tanks to repairing archaic vehicles.
The fourth and final tank-making facility is the 61st Plant in St. Petersburg. It's specialty are T-72 and T-80 but it is also known for carrying repairs of T-62s a while ago and boasted it could make fire trucks based on T-54/T-55.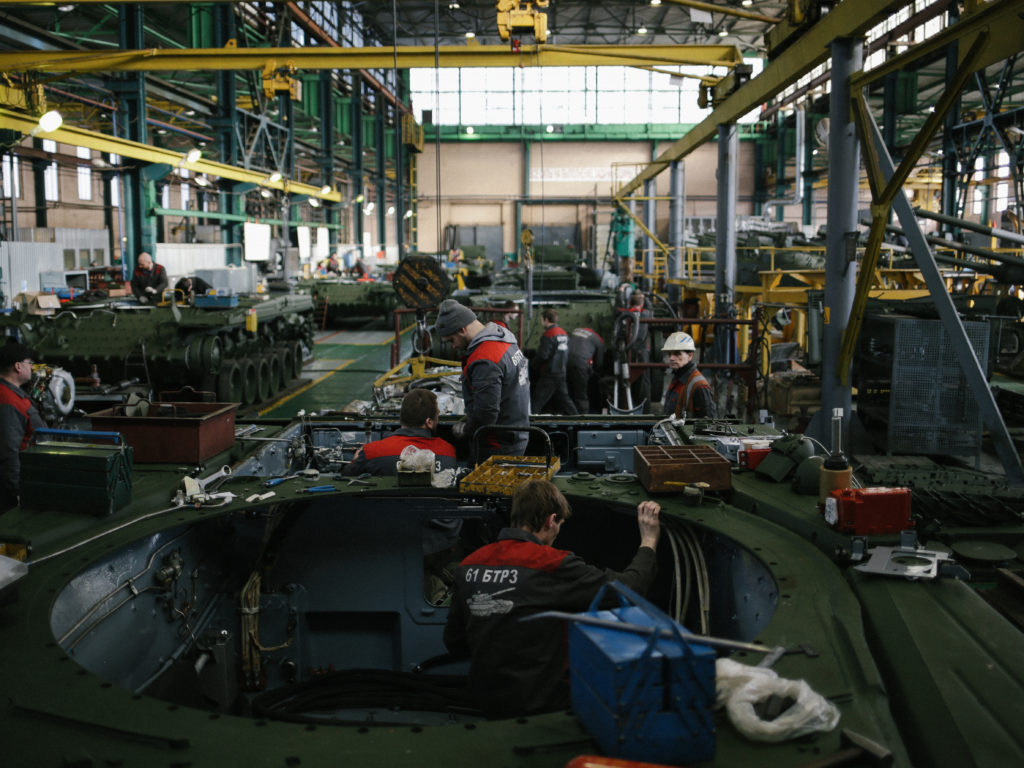 Theoretically speaking, there are also two plants left that would start operating soon, according to the russians. One of them, the 71st plant was said to locate in Ramenskoye, Moscow Oblast; the other, the 72nd plant was expected to open in Kamensk-Shakhtinsky in Rostov Oblast. The specialization of these enterprises remains undisclosed.
The Kamensk-Shakhtinsky plant is situated close to Ukraine's border, so it would be logical to assume it'd be busy repairing damaged armor. It is basically a future rear repair base. Therefore, it seems more reasonable to give the task of refurbishing old equipment to the plant near Moscow. Anyway, there is nothing but the name we know of it for now.
In summary, any option for the refurbishment of T-54/T-55 tanks looks problematic as it would mean that the rates of refurbishment, repair, and modernization of T-62, T-72 and T-80 would be decreased because it would require additional resources. The same situation would occur if the restoration of old tanks was carried out by plants specialized on repairing IFVs, SPGs and APCs, with the troubles of restructuring the enterprise on top.
Read more: Russia's Dreams of Producing 1,500 Tanks a Year as a Loss of Reality: What Is the Maximum the Kremlin Can Count On
---
---