In a significant milestone for Ukraine's defense capabilities, the Ministry of Defense has recently unveiled and deployed the groundbreaking remotely controlled combat module named ShaBlia. This technologically advanced system is poised to revolutionize the way military operations are conducted on the battlefield.
The Ministry wasted no time in putting this innovative technology to work, as three ShaBlia modules were immediately put into active service. These modules mark a significant leap forward in the country's military capabilities and demonstrate Ukraine's commitment to staying at the forefront of defense technology.
Read more: Lacking in Reactive Tank Armor, russians Call for Handcrafting Kontakt-1 Modules
The primary purpose of the ShaBlia combat module is to enhance reconnaissance efforts by swiftly detecting targets on the battlefield and effectively engaging enemy combatants. It is not limited to just this, though, as it also excels in combatting light armored vehicles and enemy firing positions, making it a versatile asset for a wide range of military scenarios.
This remarkable achievement was made possible through the exceptional collaboration between the developers and the Ministry of Defense Accelerator. Their collective efforts not only led to the successful deployment of the ShaBlia modules but also allowed for the speedy resolution of any obstacles encountered along the way.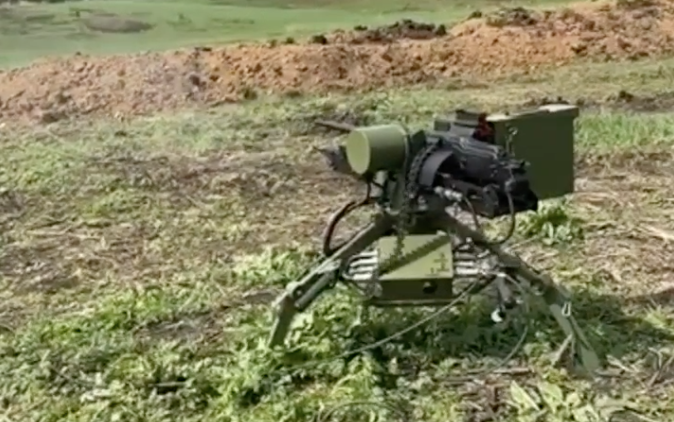 The international community has taken notice of Ukraine's technological prowess, with former Prime Minister of Great Britain, Boris Johnson, expressing his admiration for the Ukrainian ShaBlia module. This recognition highlights the module's potential to garner support and interest from key allies, further strengthening Ukraine's position on the global stage.
"We are pleased that the Ukrainian ShaBlia module is highly appreciated not only by our soldiers and the Ministry of Defense but also by such great friends of Ukraine as former Prime Minister of Great Britain Boris Johnson," the leader of the developer team commented.
Read more: The Mirage 2000 Already Performed Tasks In the Black Sea Area By Means of the ASTAC Module
---
---