Air Assault Forces Command of the Ukrainian Army published a video praising the artillerymen of the 77th Airmobile Brigade fighting off russian forces in the Bakhmut direction with an effective use of M119 towed howitzer.
Earlier, we covered how Ukraine managed to unfold a "deadly web" of artillery and air support that allows them to quickly engage approaching russian assault groups with accurate fire. And we as well saw another M119 squad operating in the area of Bakhmut where the Ukrainian forces were holding strong repelling continuous russian attempts of assault.
Read more: ​Deadly Web of Artillery and Air Recon Helps Ukrainians to Defeat Enemy Forces in Bakhmut (Video)
The primary task of the unit we see in the video above is the same – to launch strikes against russian infantry groups that try to approach Ukrainian positions, even at night. And here's where we can see thermal imagers coming in handy: despite obstructed visibility, air drones can clearly see the enemy personnel on the move.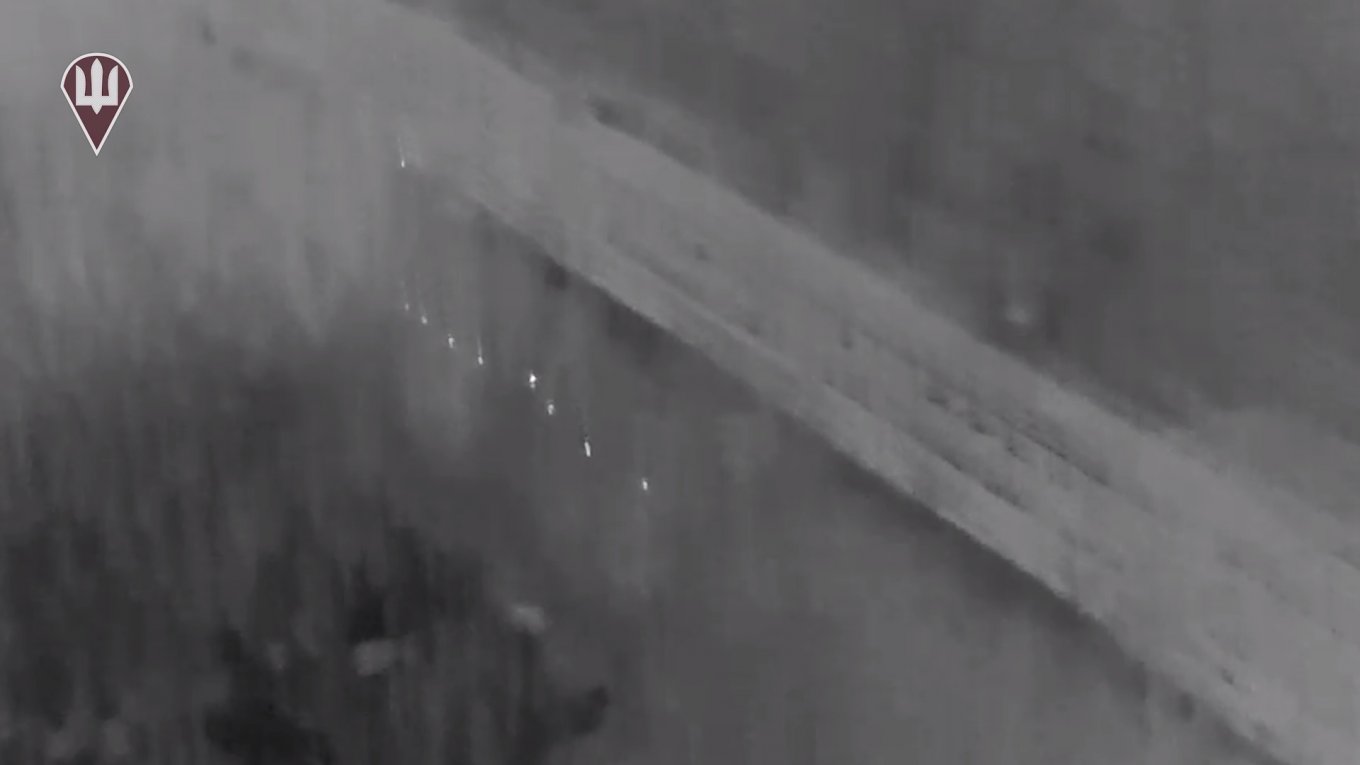 The information is passed to the artillery squad assigned to the area and strike follows. The M119 artilleryman Artem mentions the role of the UAV:
"The 'bird' gave us aim: 60 people were approaching. All of them [we] took down, mortars helped as well."
As follows from his words, the assault group did not even manage to get close enough for Ukrainian infantry to engage. This way artillery helps mitigate losses on the Ukrainian side. In addition to preventing assaults, Ukrainian artillery also searches for enemy firing points, ammunition depots and mortar units to strike.
Read more: ​Ukraine's Military Destroy russia's Depot and Equipment Near Bakhmut with One Shot Strike (Video)
---
---