Kingisepp Machine-Building Plant LLC has presented a remotely controlled boat named GRK-700 Vizir during the Armiya-2023 military forum in russia. According to russian media, the primary purpose of this maritime drone is geographic research, namely seabed imaging and searching for sunken objects.
At the same time, they mention that the GRK-700 Vizir can be applied for military use as well: as a multirole boat, cargo delivery vessel, or an enemy naval drone hunter. The ministry of defense of russia is already looking into adopting the development into the russian navy.
Read more: ​Ukraine Has So Many Kamikaze Boats That a Specialized Brigade Was Created in the Ukrainian Navy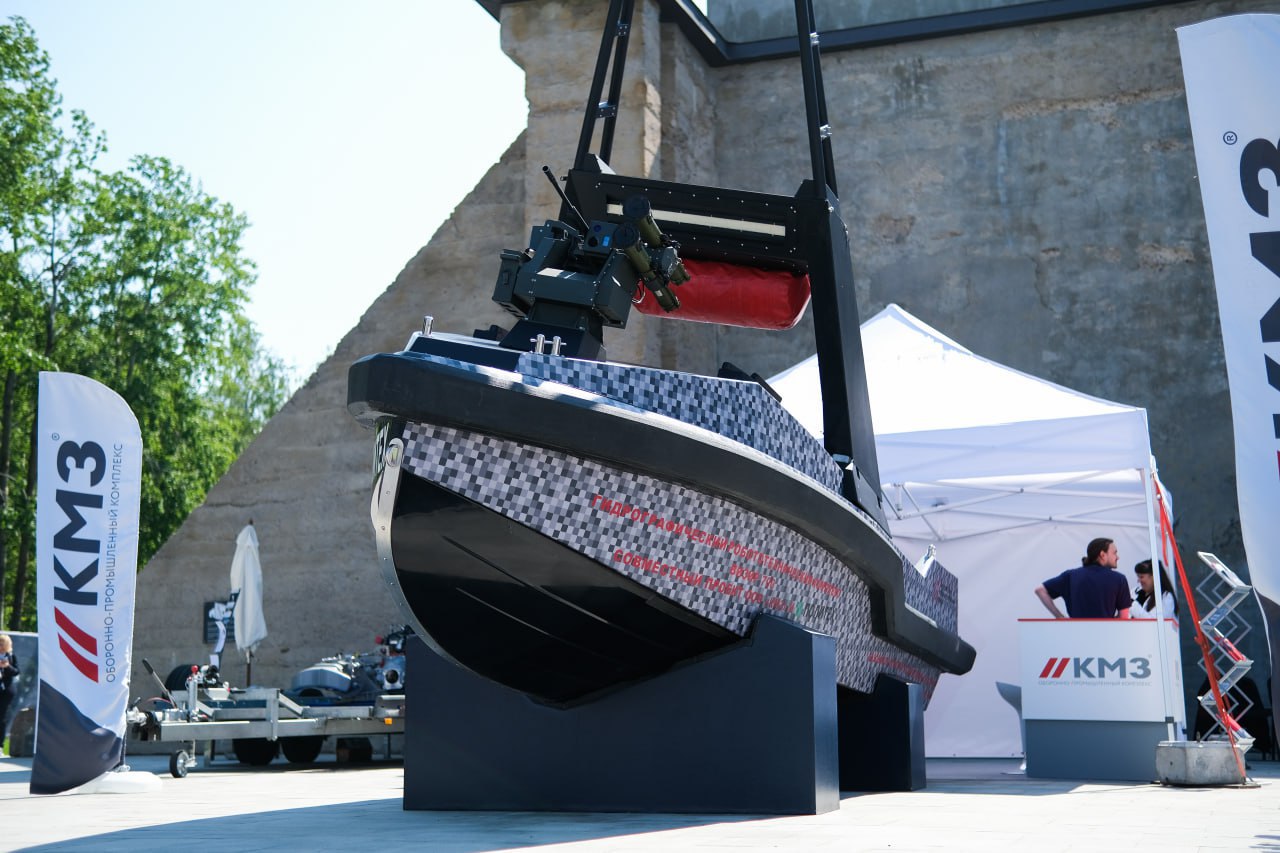 The hull of the unmanned boat is made of fiberglass, payload capacity is up to 500 kg, operational mobility is 500 km (or 270 nautical miles) if the electric engine is used, maximum speed is 43 knots.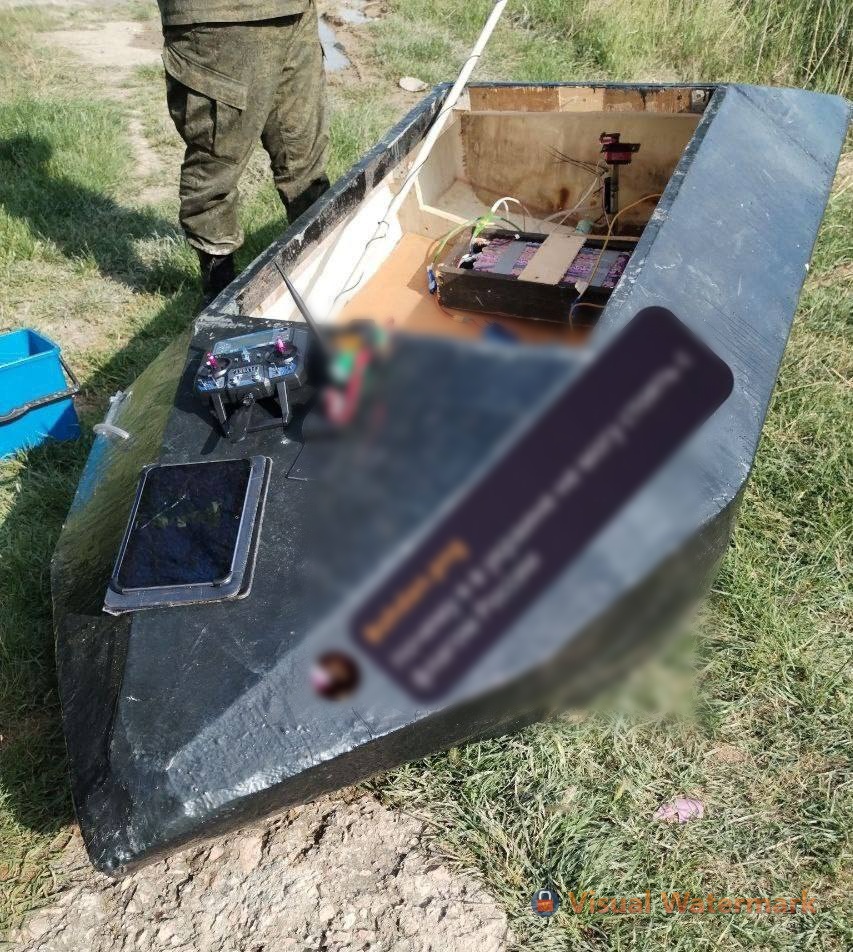 The russians declare that the Vizir is made "entirely of domestically produced equipment." That includes a fathometer, a side-scan sonar, remote control systems, communication and navigation systems. The algorithms can autonomously bring the drone back to the naval base if the connection is lost.
On the part of Defense Express, this russian invention deserves special attention as a theoretical threat to Ukrainian forces in the Black Sea. In contrast to large warships, these small maritime boats can be produced in quantities. And this one in particular is the first unmanned product in the sea domain that russians have developed to the point when they try to start making it in series.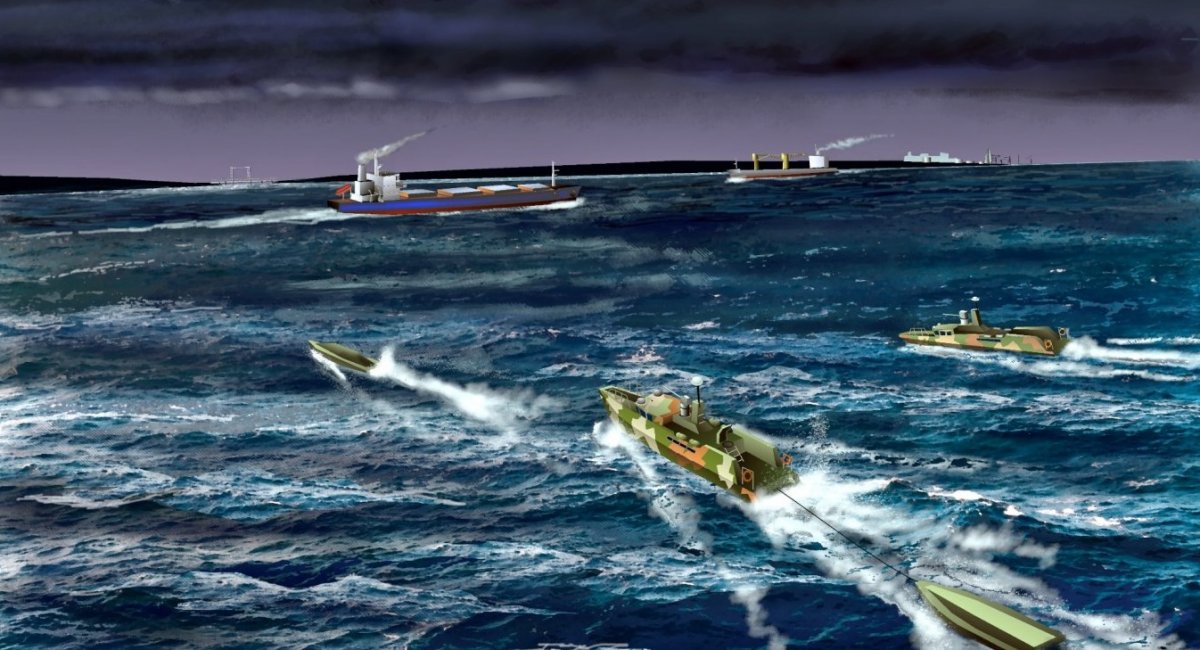 Moreover, the GRK-700 Vizir has the specifications needed to later transform into a suicide drone, similar to those used by the Ukrainian Navy for attacks on russian warships, naval bases, and shipyards. This opens an opportunity for russians to launch false flag operations by attacking civilian vessels coming in or out of Ukrainian ports. That means this time it might be Ukrainians who need to search for their own countermeasures against russian unmanned boats.
Read more: For Crimean Bridge Strike, Ukraine Deployed 850 kg Sea Drones, Officials Reveal
---
---