Over the past 13 months of russian all-out invasion of Ukraine, we had thousands of videos showing the work of the Ukrainian-made Stugna-P anti-tank missile, also known by its export name Skif. It gained lots of achievements including taking down a russian helicopter despite being designed against tanks.
But it is the video below that really demonstrates the main conceptual advantage of the Stugna over most of the guided missile systems of the same type, including the russian Kornet. The video shows a Stugna missile taking down a russian ATGM squad.
Read more: Ukrainian Stugna vs U.S. Javelin – Longer Firing Range, Lesser Vulnerability to Detection by Enemy Sensors
The detail to pay attention to in this episode is that Stugna has a remote control with a long wire. The controller can be pulled up to 50 m away from the launcher, so that the system operator works from a safe place. In contrast, the Kornet and some other russian portable missiles require the operator to be beside the launcher.
Although the principle of missile guidance with a laser pointer is the same in both systems, and both operators need to constantly keep eye contact with the target along the missile's way, the way how the operator positions themselves relative to the launcher is very important.
And the result of Ukrainian designers' decision to add that remote control element to the system manifests in this video: both the russian ATGM and its operator were destroyed with a hit. If it was Stugna in the same situation, it would be only the launcher that is destroyed.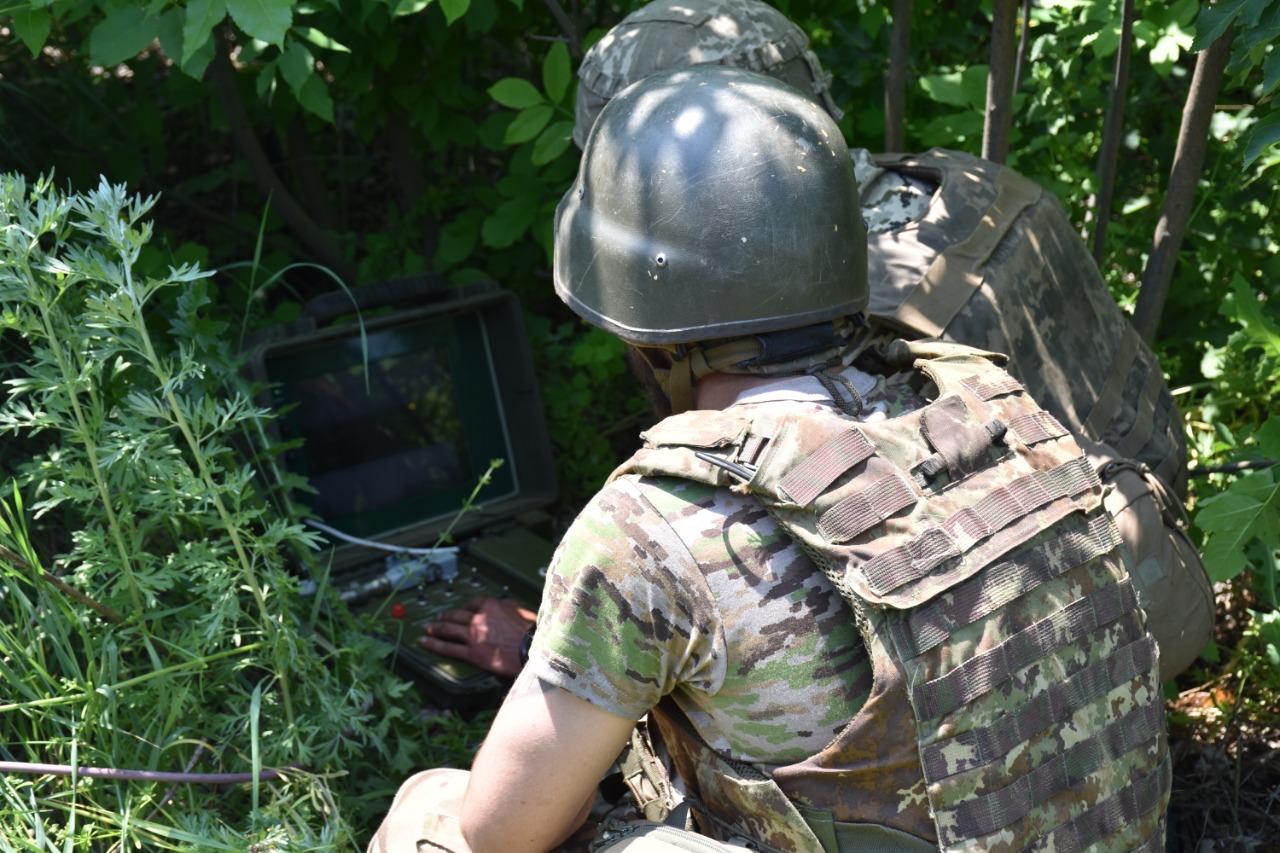 For reference, Stugna is as effectively used against manpower as against armored vehicles. For example, here's another recently published video by the 30th Mechanized Brigade of AFU showing how this ATGM eliminates russian infantry spotted via infrared imager. Also, in addition to the tandem-charge anti-tank missile, Stugna launcher can as well use a RK-20F HE-FRAG munition.
Read more: ​One "Stugna" in "Omega's" Hands Stopped russian Armored Offensive (Video)
---
---