Defense Intelligence of Ukraine (GUR) has disclosed some previously unknown information about Bober, a Ukrainian-made suicide drone famous for the strikes on Moscow City in August 2023, and other targets of critical importance within the russian federation.
A representative of GUR with the call sign Kalibri said the VG-26 Bober loitering munition is just one of the items in the "Black Box" — a project initiated a year ago in collaboration with the Come Back Alive Foundation and blogger Igor Lachenkov.
Read more: ​Secret Intelligence Project Inflicted $700 Million in Damage to the Occupiers
The ambitious goal of this fundraiser was to collect UAH 230 million, nearly USD 6.3 million, despite no one knowing what will be procured with these funds.
Bober has already demonstrated its effectiveness by annihilating a factory producing electronics for missiles like Kh-31, Kh-35, and Kh-59, along with a warehouse where "missile parts for ballistic missile systems were stored," reads the press release from the fundraiser's organizer, Come Back Alive charity.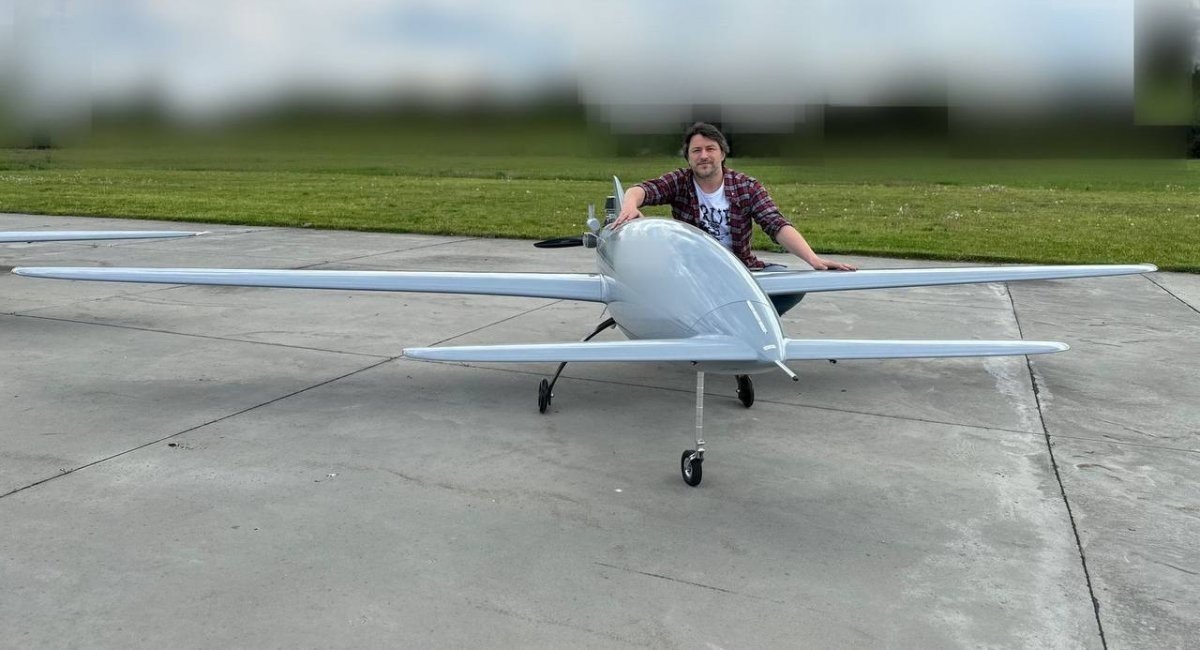 These instances represent just a glimpse into its application. At the same time, the cumulative impact of weapons procured through the Black Box project resulted in russian army's estimated losses totaling $900 million from January to August 2023.
Defense Express recalls that the unveiling of this drone took place in May, at that point in time, neither characteristics nor even purpose were known. All of that became apparent in July when Bober manifested its existence with drone strikes on Moscow city center.

Actually, the attacks on the russian capital may have served as a testing ground for these drones, allowing the Ukrainian command to assess the drone's potential in a hostile area heavily fortified with air defenses and electronic warfare systems.
The design of Bober is notably pragmatic, boasting a flight range of 800 km, according to the GUR spokesperson. The layout and capabilities strongly suggest that Bober could be the same drone referred to as the "Ukrainian Shahed" in the media, a topic discussed earlier today.
On a final note, the disclosure of Bober was timed to a one-year anniversary of the project and a new fundraiser aimed to sponsor mobility vehicles and supporting equipment for the special forces working with the Bober.
Read more: ​Defense Industry Official: Ukrainian "Shahed Analog" Exists, Dozens are Produced Monthly
---
---