According to the release, the test demonstrated added flexibility for not only the APKWS itself, which is most often employed in air-to-ground applications against more lightly armored targets, but also for all platforms that are capable of firing APKWS rockets.
During the test event, BAE Systems launched rockets with HEAT/APAM warheads and APKWS guidance kits against well-armored targets – including a steel plate and an armored military vehicle. All test shots were direct hits, defeating fortified targets at range. The HEAT/APAM warheads are capable of penetrating thick armor, which improves the versatility of rockets guided by APKWS guidance kits.
Read more: ​Pentagon States that USA Send Eight NASAMS to Ukraine
An Arnold Defense three-round LG-R3 Trident launcher was used for the test, which is a new system currently in its live-fire testing phase that was unveiled at the AUSA exhibition in 2021. The Trident was mounted on a Moog Dual Rail Launcher, and the pairing fired the smart rockets at what BAE Systems described as "well-armored targets," including a steel plate and an armored vehicle. In a brief video of the test shared by General Dynamics OTS, a Timberwolf mine-resistant ambush-protected vehicle can be seen being subjected to one of the rocket's blows. Each additional shot was said to have been launched at range and directly hit the intended target.
"We're giving our customers more in-mission options for precision strikes against tougher targets," said Sam Kirsh, APKWS program manager at BAE Systems. "APKWS guidance kits with HEAT/APAM warheads provide a low-cost, lightweight, easy-to-deploy strike capability against armored and unarmored targets."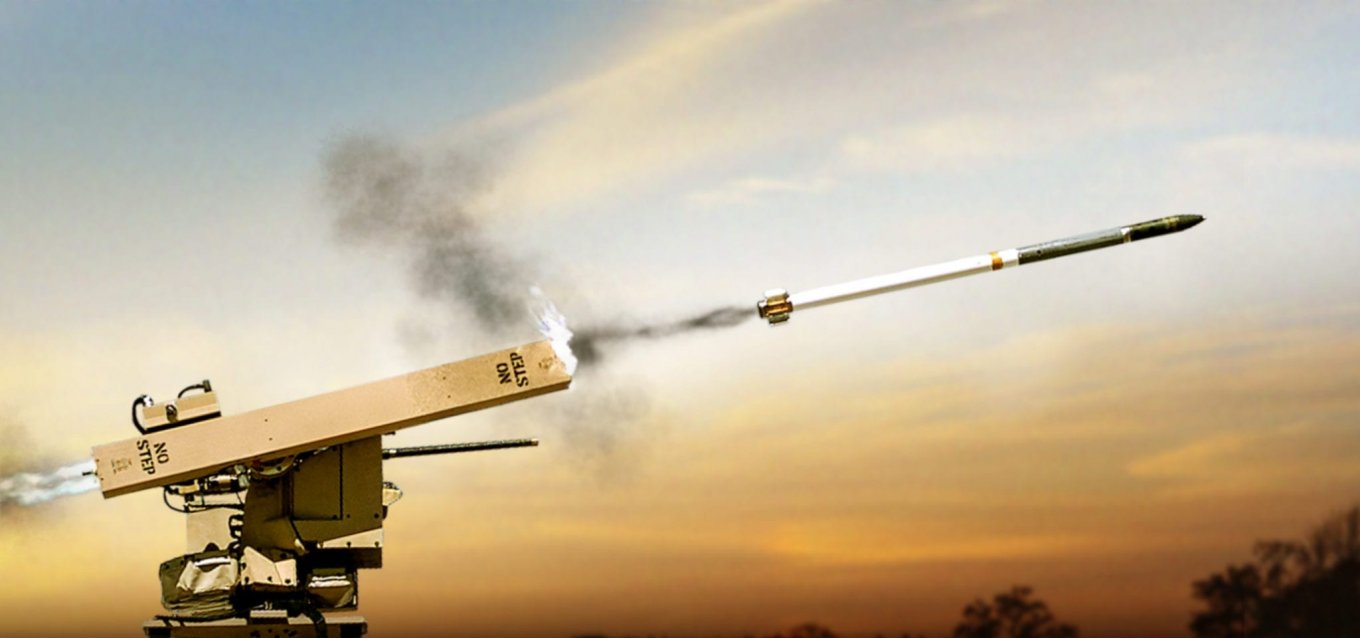 As Defense Express informed, Pentagon has confirmed that the 'laser-guided rocket equipment' it had announced to be sent to Ukraine in early April is actually the Advanced Precision Kill Weapon System II (APKWS II).
However, it still remains unknown which platform will be used by the Ukrainian armed forces, to launch APKWS II.
EurAsian Times had reported earlier about the speculation that the laser-guided rockets announced as part of the US' assistance package could be APKWS II, as it is the only laser-guided 70mm rocket officially in the US inventory.
However, the US Defense Department did not confirm until May 6 that it was supplying the APKWS II rockets to Ukraine, worth a total of $ 22.6 million.
Read more: The USA Officially Announced the Arrival Date of the NASAMS Air Defense System to Ukraine
---
---