Accuracy, lethality and cost effectiveness makes the LGK one of the most critical tool on the battlefield. The very fact of collateral damage shows the importance of utilization of state-of-the-art technologies in guidance where conventional weapons posses this problem.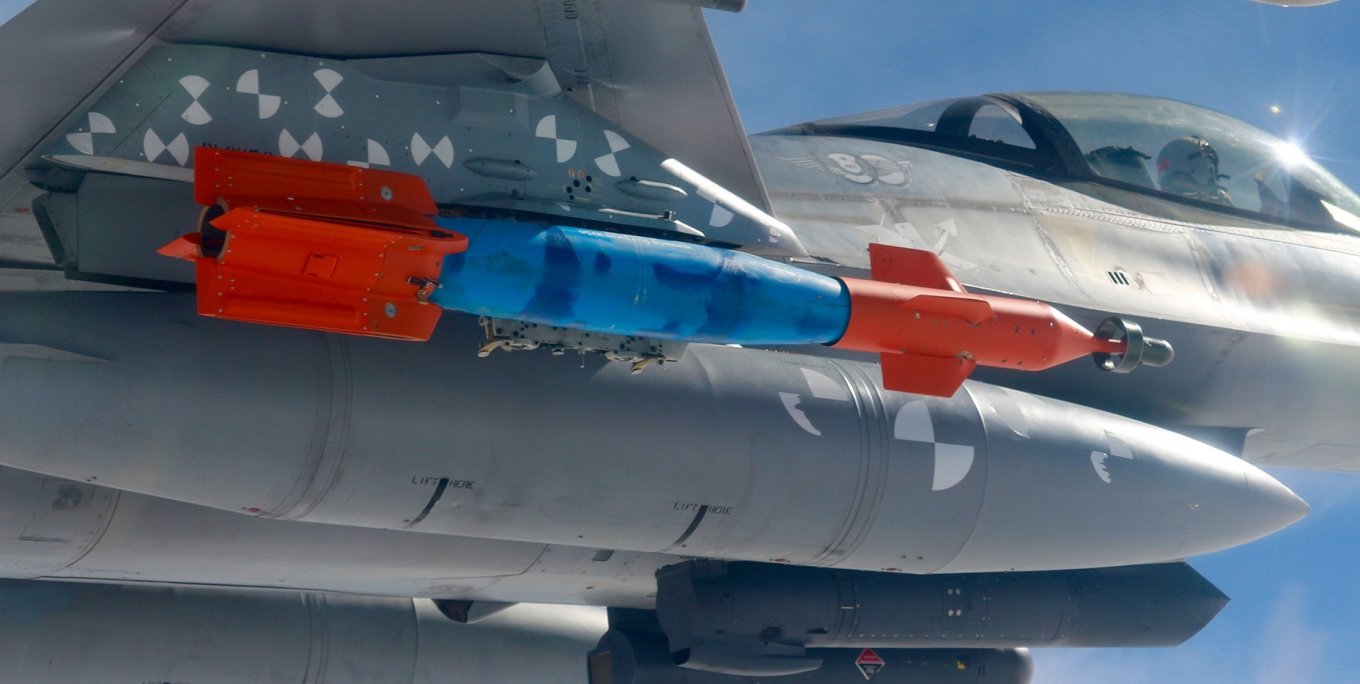 ASELSAN is taking with its different solutions for air-to-surface munitions the necessary steps in order to contribute the requirements of its clients all over the world.
Read more: ASELSAN Proposes Field Proven Remote Controlled Weapon Stations to Ukrainian Armed Forces
LGK converts dumb bombs 250 lb MK-81, 500 lb MK-82, 1000 lb MK-83 and 2000 lb MK-84 as well as 500 lb OFAB-250 into smart bombs homing on reflected laser energy directed on the target by a laser designator even under jamming.
In addition to F-16 and F-4 platforms, LGK being recently qualified for SU-25 platforms, is now in service of one of ASELSAN's clients and is ready to serve for the countries' Air Forces with related inventory.
On the other hand, ASELSAN produces with 30 years of knowledge and experience, electro-optics (EO) are all field-proven solutions used by more than 30 countries including Ukraine Armed Forces. By designing a large variety of EO solutions with a game changer capability ASELSAN proves its leading position.
ASELSAN produces with 30 years of knowledge and experience, electro-optics are all field-proven solutions used by more than 30 countries
These solutions cover a wide spectrum of applications including weapon sights and hand-held (EO) sensors, which are critically important for the success of the users operating in diverse environmental conditions.
Until today, more than 200.000 weapon sights have been successfully produced by ASELSAN and deployed to various international users. The weapon sights developed in line with the feedback obtained from clients' operational use, are grouped under three main product categories: day, night vision and thermal sights.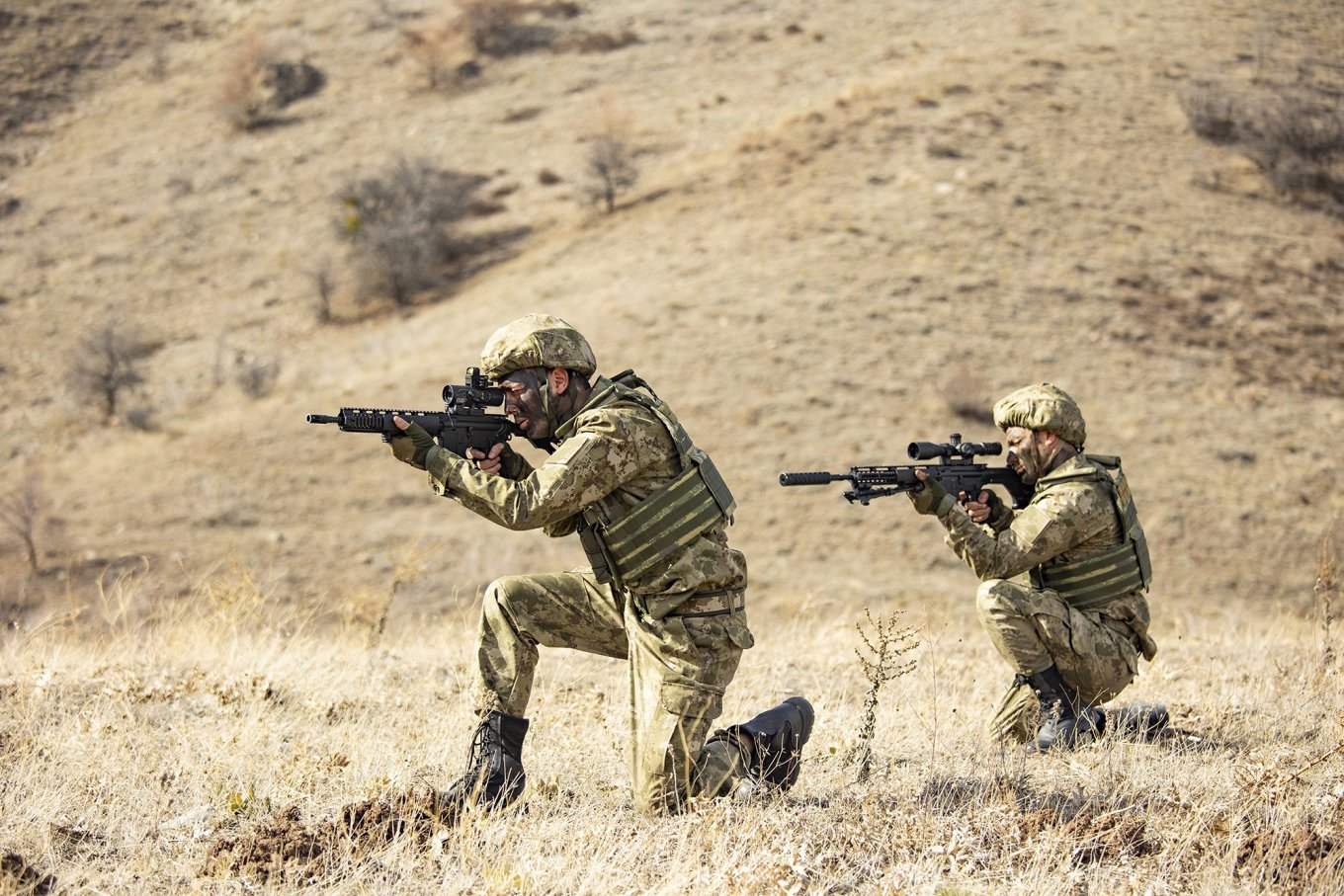 The day sights consist of close combat solutions, medium range dual magnification day sights and long range sniper rifle scopes. ASELSAN designs new solutions continuously to keep up with the progress in users' tactical needs in this field.
The night vision sights include fixed magnification night vision weapon sights and a clip-on, which enables users to convert their day sights or sniper riflescopes into night vision weapon sights just by attaching a clip-on in front of them in a practical way.
The thermal weapon sights embody T300S standalone and T300D both clip-on and stand-alone versions.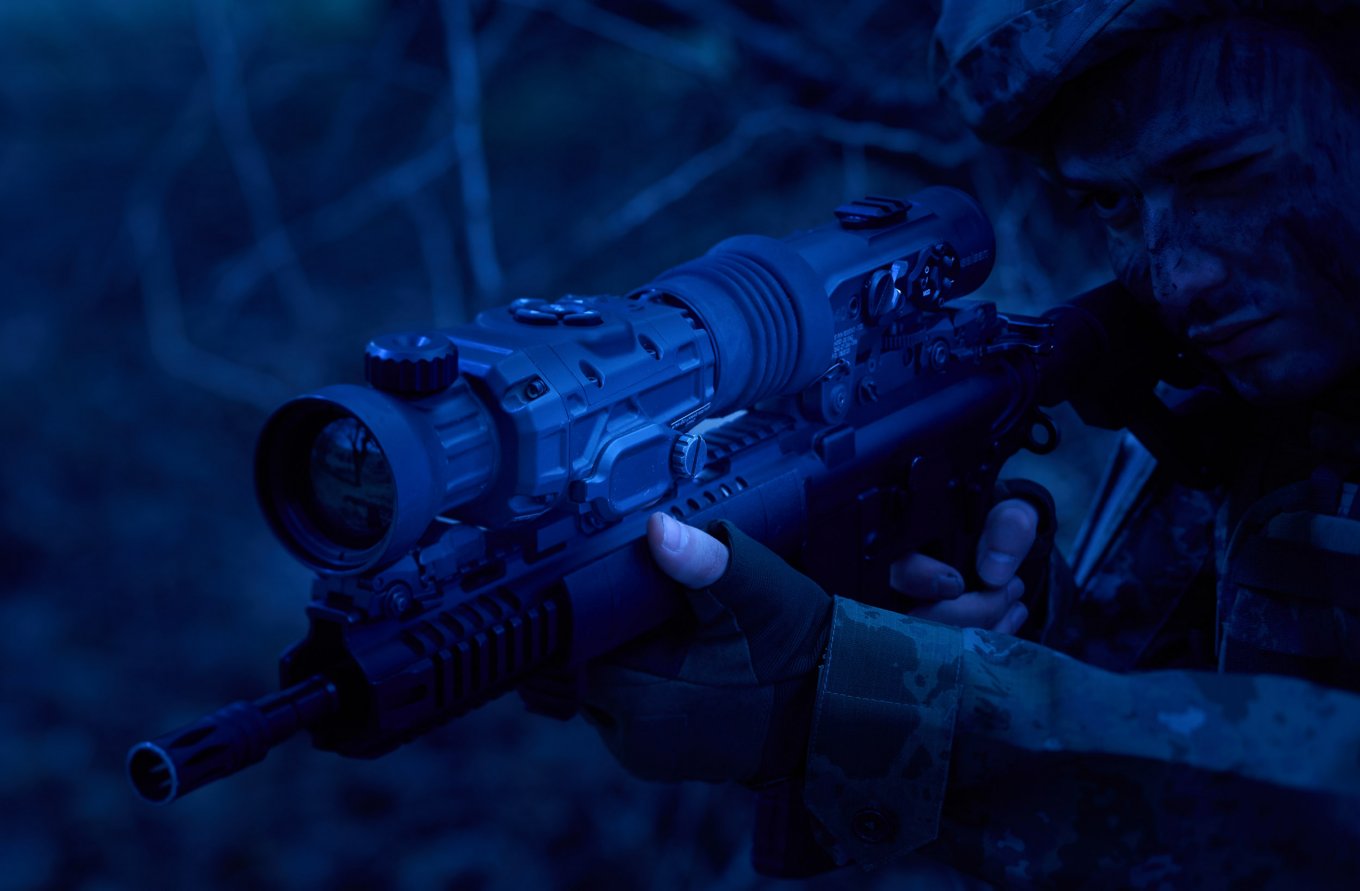 The weapon sights latest solution Van Cat Fusion combines all of the advantages of night vision and thermal vision technologies together and displays night and thermal vision images in a single screen.
More than 35.000 units of hand-held EO solutions have been delivered by ASELSAN to various global clients so far. International users are highly appreciated with their outstanding performance. The hand-held EO systems product portfolio contains EO sensor suits, thermal cameras, night vision goggles and portable laser range finders.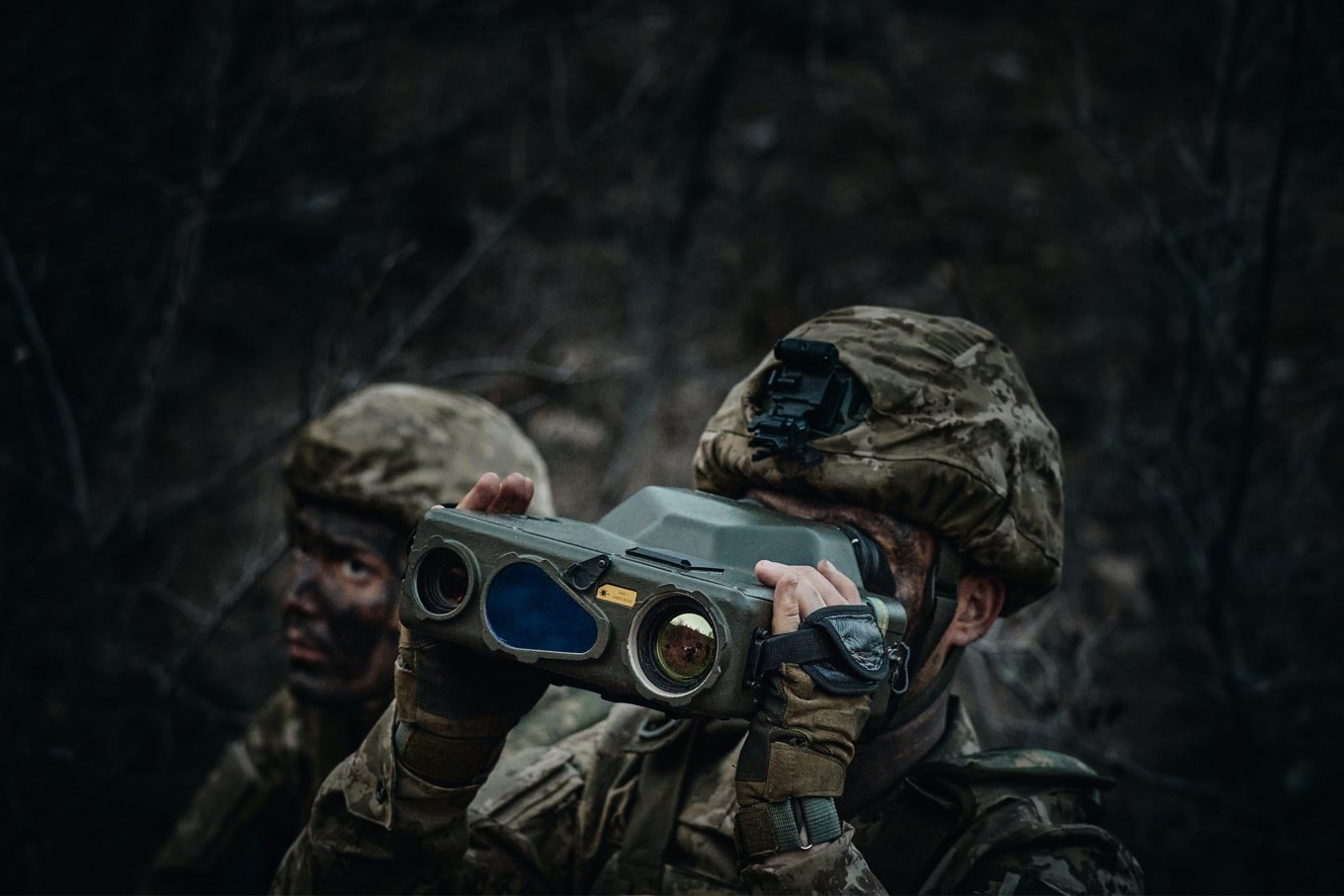 Compact, rugged and lightweight hand-held EO sensor suit DORUK is designed for the utilization of infantries, special forces and artillery target locators. It consists of cooled thermal camera, high resolution day TV, laser range finder (LRF), laser pointer (LP), digital magnetic compass (DMC) and GPS sub-units. If a stand-alone cooled thermal camera is sufficient instead of a full suit, EYE-MOBILE would be the optimum solution for users as a less weight solution compared to DORUK.
Besides, EXPLORER, having an uncooled thermal camera, DMC, GPS and LRF, stands as a lightweight EO sensor suit with less than 1.5 kg weight.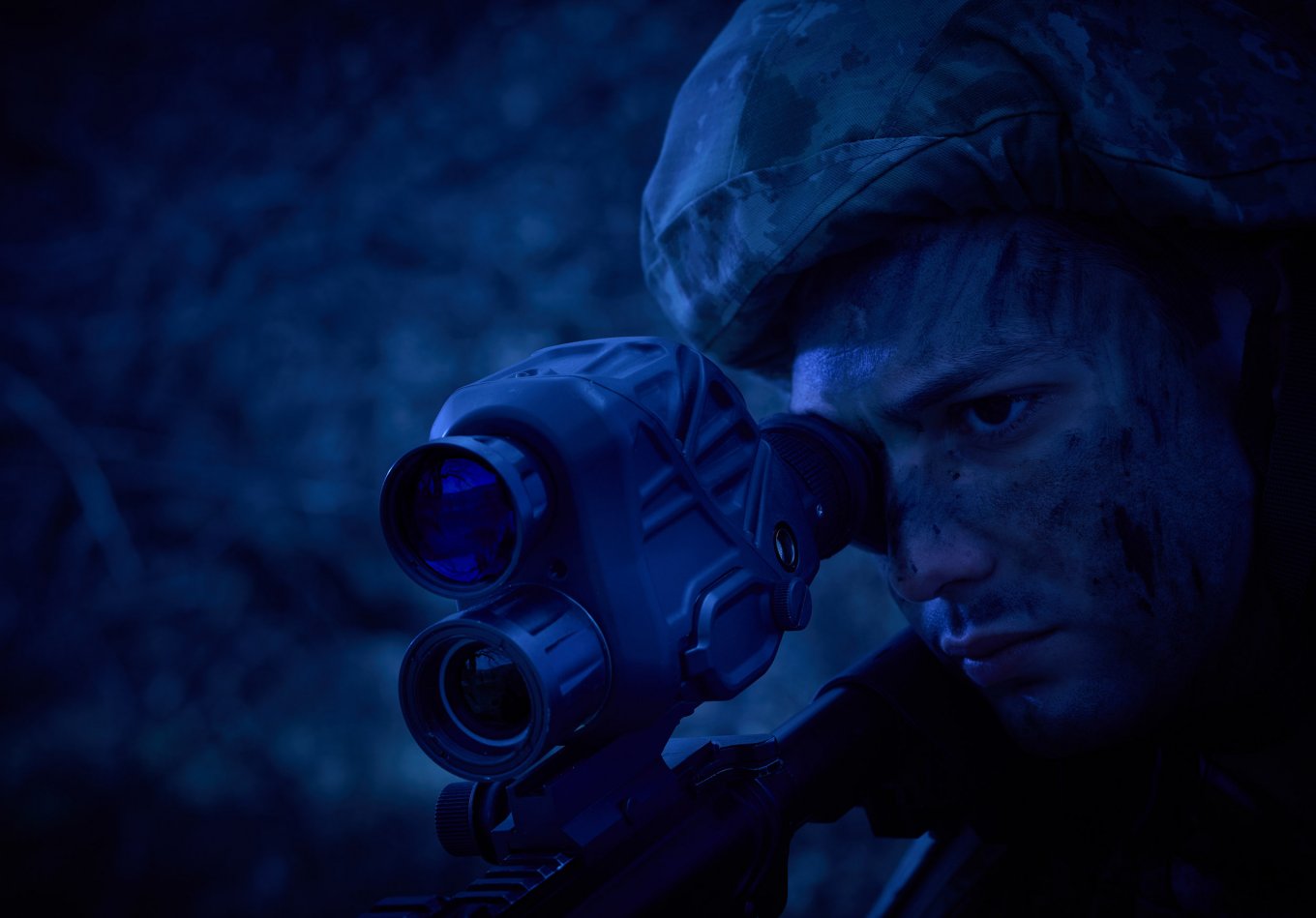 Also, as a monocular thermal camera and thermal weapon sight, T100 thermal monocular is a versatile solution that can be used with helmets, weapons or just as a hand-held solution for situational awareness.
For the hand-held night vision requirements, three alternatives are designed specifically for the needs of the clients. All of them can be used as hand-held or helmet mounted night visions.
ALRF S-50, ALRF L-100 and GZM-03 laser range finder family is ready to serve for short-medium-long distance range finding.
ASELSAN has considerable operational and logistic support experience through the successfully completed international programs in more than 70 different countries. It fully supports its clients continuously during the life cycle of the system by creating in-service support concept that ensures valuable and on-time response. Moreover, on-the-job-training is offered to provide the field support to the maximum extent.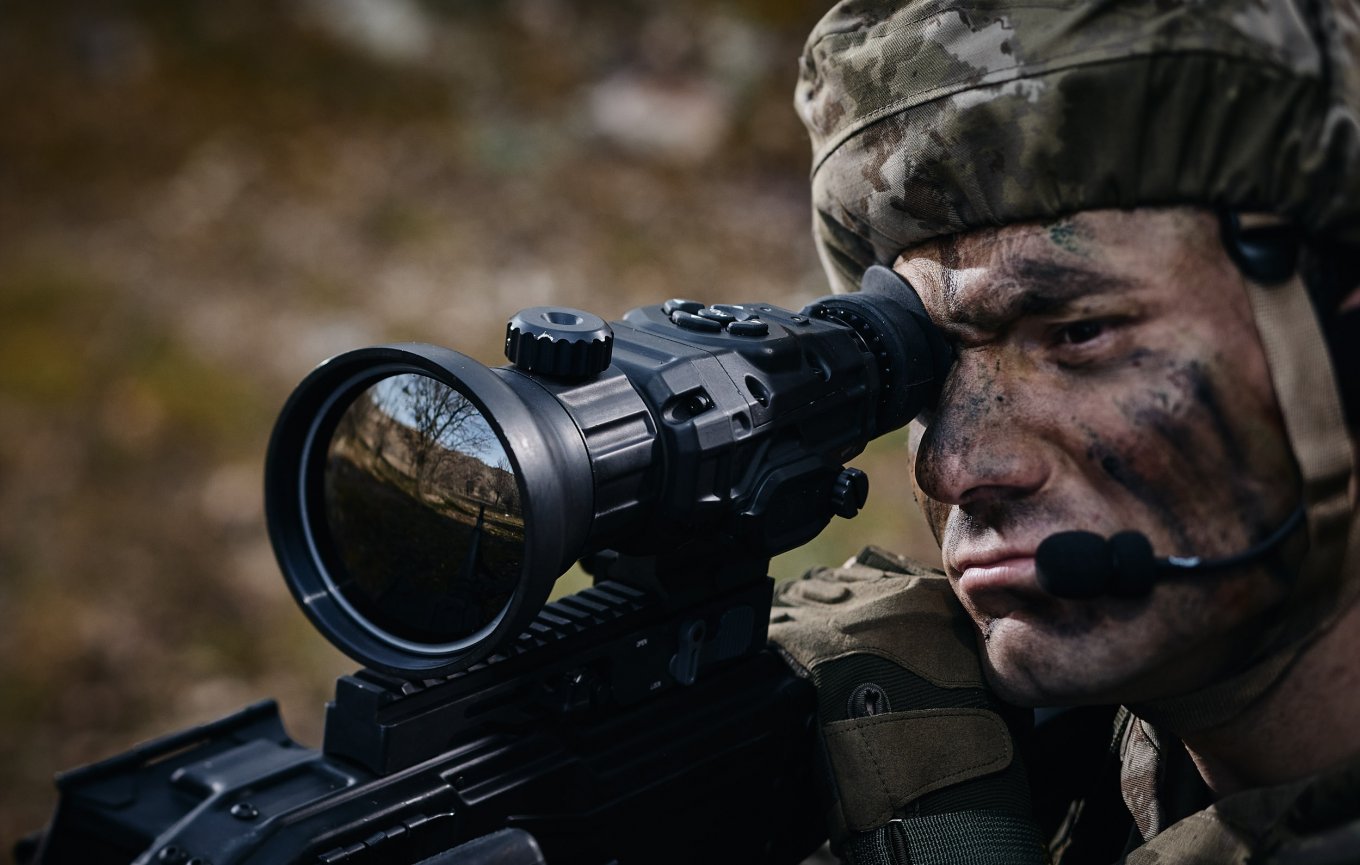 By giving the highest priority to local needs, ASELSAN keeps investing in its global engineering, manufacturing and maintenance centers in order to timely support its users in all over the world. In line with this perspective, ASELSAN UKRAINE LLC primarily conduct operations spanning from industrial collaboration to after sales support services in Ukraine.
Read more: ASELSAN proposes CIWS GOKDENİZ with an unrivalled customized system architecture
---
---