Ukrainian partisans monitor the movement of the russian Black Sea Fleet.
The agents of the Atesh movement noticed the departure of some of the russian Black Sea Fleet ships from Sevastopol Bay.
Read more: ​The Second Ship of russia's Black Sea Fleet Exploded On a Naval Mine in the Sevastopol Raid in Three Days
"More and more often the occupiers decide to withdraw their boats further away from the line of fire of Ukrainian missiles and surface drones. It is unknown where, but it can be stated for sure that the number of warships is getting less in Sevastopol," the Atesh reported on its Telegram channel.
The partisans also spotted a сrane vessel, which is building engineering barriers against the possible landings of Ukrainian amphibious assault or attacks by surface drones.
In addition, according to the partisans, the occupiers are focusing on creating new firing points near Yevpatoria, Crimea.
"Our agents conducted a reconnaissance of the russian forces' defensive terrain between Yevpatoria and Simferopol. The occupiers settled on the territory of the entertainment complex 'Solnyshko'. We recorded that checkpoints as well as firing points were set up along the highway," the statement reads.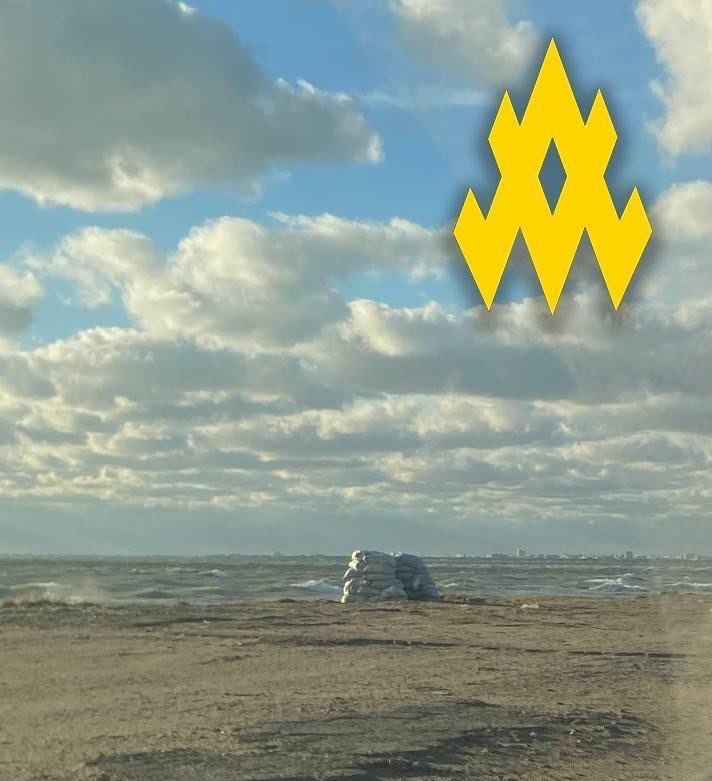 russians continue to prepare for the defense of Crimea. Apparently, they are afraid of the landing of the Armed Forces of Ukraine and decided to fortify their garrison.
Atesh (Crimean Tatar: Ateş, literally "Fire", Ukrainian: Атеш, romanized: Atesh) is partisan movement of Ukrainians, Crimean Tatars and even russians. The Atesh agents are engaged in obtaining important information about the location of occupation troops and their equipment as well as share it with the Armed Forces of Ukraine.
Earlier Defense Express reported that Ukraine's Partisans in Occupied Crimea Had Revealed Coordinates of russian SAM System, Radar and Even Fuel Depot.
Read more: ​Satellite Images of russia's Black Sea Fleet HQ After Ukraine's Strike Appeared On the Internet
---
---