Photos and videos of this module on the front line were spreaded on the social network. The export combat module was installed on the MT-LB armored personnel carrier. Module "Serdar" is the joint development of the Turkish company "Aselsan" and the enterprises of the SC "Ukroboronprom" – DB "Luch" and "Spetstechnoeksport".
The Turkish company acted as the developer and integrator of the combat module, in particular, systems for stabilizing and controlling the fire, targets capture and tracking systems, day and night surveillance channels. In turn, "Spetstechnoeksport" provides the delivery of guided missiles developed and produced by the "DB Luch ", and guidance and control systems to them. But on the video modul "Serdar" was captured without Ukrainian rockets RK-2C.
Read more: Dates of Bayraktar TB2 Production in Ukraine Revealed
"Serdar" is a universal remotely controlled and stabilized weapon system that provides high-efficiency defense and offensive operations against ground targets during the day and night, under all weather conditions.
The main weapon of the combat module is the mobile version of the high-precision anti-tank complex "Skif" with two (in separate versions – four) launchers for rockets RK-2C.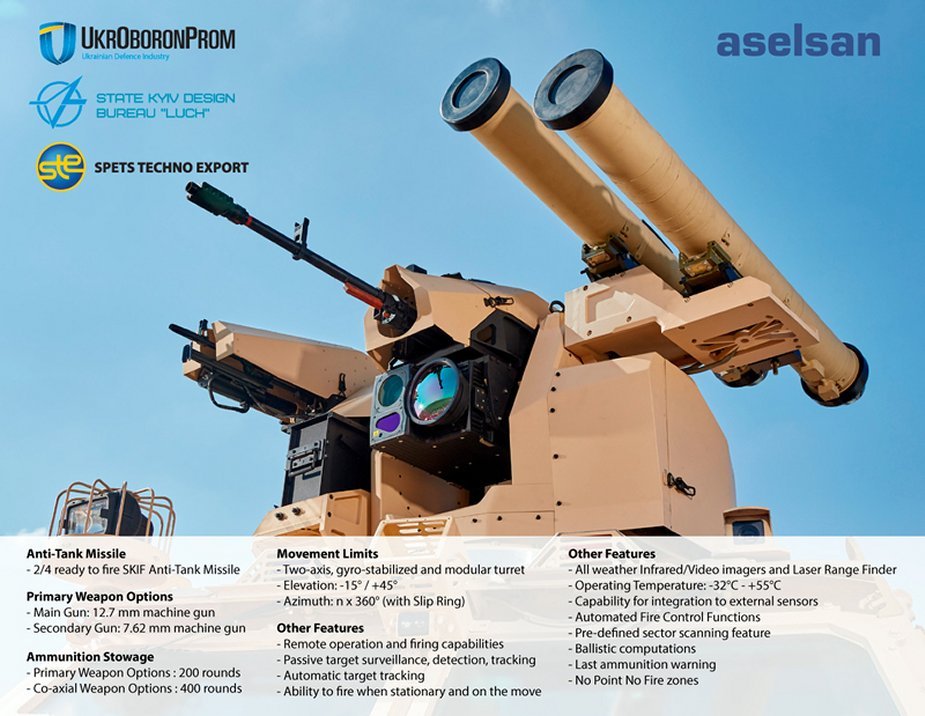 These high-precision 130 mm caliber missiles are capable of destroying the target at a distance of 5 km and punching armor in the thickness of 800 mm with dynamic protection. Also, the weapons system is equipped with two machine guns 12.7 mm and 7.62 mm. In addition, at the request of customers, on the combat module can be installed launchers with rockets RK-2M caliber 152 mm. In this case, the flight range of the guided missile will be 5.5 km, and armor piercing will increase to 1100 mm in dynamic protection.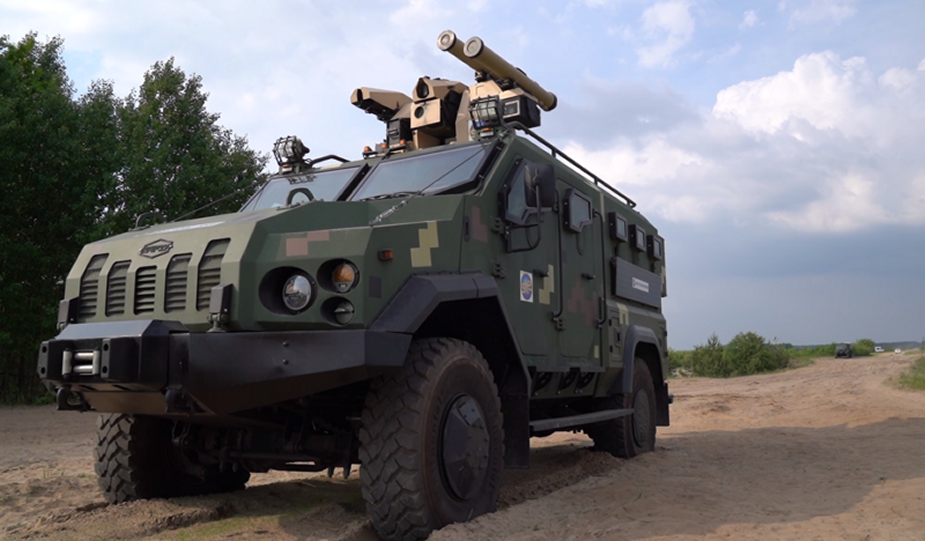 Due to its low weight, the combat module can be integrated into various types of military vehicles, significantly increasing their combat capability. The new fire control system allows you to carry out all the combat tasks inside the vehicle with high precision.
Read more: Turkey Continues a Corvette Construction For Ukrainian Navy - Commander of the Naval Forces of Ukraine
---
---