The air defense units of the Armed Forces of Ukraine have exceptionally effectively repelled another Shahed-131/136 drone attack. The results were reported by the Air Force Command.
During the night of September 15, the russian occupying forces launched 17 kamikaze drones from Primorsko-Akhtarsk, all of which were heading towards the Khmelnytskyi region along various routes.
Read more: The Drone Operators of the Army of Drones Inflicted Damage on russian Equipment Worth Millions of Dollars in One Night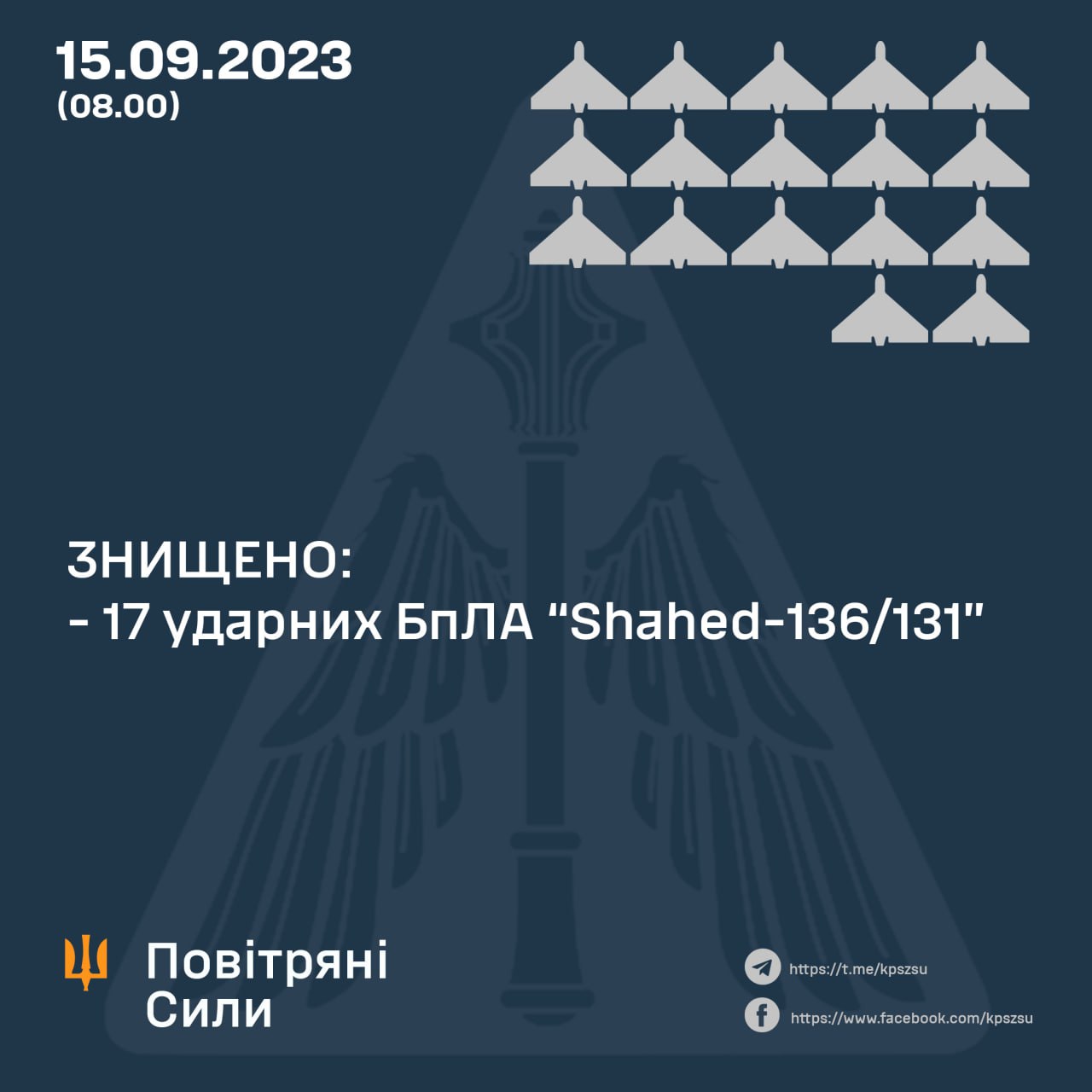 The air defense units managed to successfully destroy all 17 Shahed-type attack drones. As reported by the press service of the South Air Command, 7 enemy kamikaze drones were eliminated in the Mykolaiv region.
This marks the third consecutive mass attack, and Ukrainian air defense is effectively countering this threat. For instance, on September 14, the enemy launched 22 attack drones at Ukraine, with 17 of them being successfully neutralized. On September 13, a total of 44 Shahed-type drones were deployed, and Ukrainian forces managed to eliminate 32 of them.
It should be noted that the attacks on September 13 and 14 followed a troubling pattern where drones were launched not from just one or two directions, but simultaneously from three different directions.
In total, during the past three days, russia launched 83 Shahed-type kamikaze drones against Ukraine, with 66 units, accounting for 79.5% of the total, being effectively eliminated.
Read more: ​The New Ukrainian KH-S7 Drone Has Undergone Its First Real Combat Trials and Received Feedback
---
---