That is according to Deputy Minister of Defense of Ukraine, Hanna Maliar.
"We continue holding the defense that began on February 24, 2022. The defensive operation consists of everything, including counteroffensive actions. Therefore, we start going on the offensive in certain directions. In particular, Bakhmut sector remains the epicenter of military operations. There we are moving along a fairly wide front. We are successful. We occupy the dominant heights. The enemy defends itself, wants to hold its positions. In the south, the enemy holds the defense. Fighting of local significance continues," Hanna Maliar posted on Telegram on June 5.
Read more: Mass Production of FPV-Drones is Apparently Takes Place in russia, and It's a Bad Sign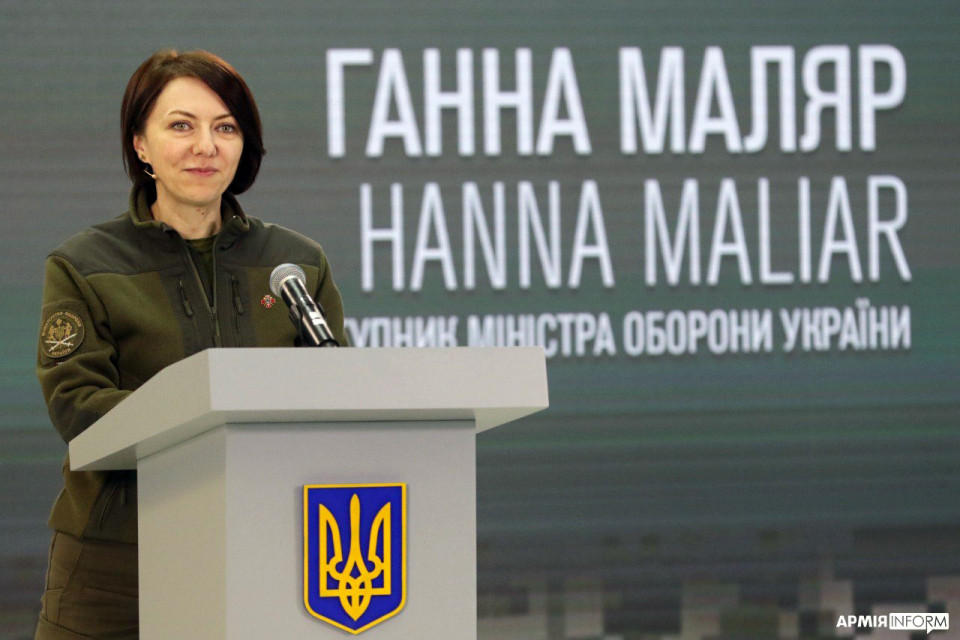 According to the deputy minister, the Russians are actively spreading information about the counteroffensive because they need to divert attention from the defeat in Bakhmut direction.
Hanna Maliar also stated about some advance of Ukrainian Defense Forces on Bakhmut direction.
"Today, our troops of the Khortytsia operational strategic group of of military forces are carrying out offensive actions on the eastern front," Ukraine's Deputy Minister of Defense stated .
She also added that "despite stiff resistance and the enemy's attempts to hold the occupied lines and positions, our units advanced in several directions during the fighting:
- Orikhovo-Vasylivka, Paraskoviivka from 200-1600 m
- Ivanivske, Klishchiivka from 100-700 m."
Defense Express reported, that earlier The Commander of Ukraine's Ground Forces Visited Positions, Plans Further Actions in Bakhmut Direction. We also wrote, that Ukraine's Defense Intelligence Estimated That Mutiny or Military Confrontation Are Possible in russia.
Read more: Who Defends Ukraine: Structure of the Armed Forces of Ukraine and Other Forces Explained
---
---