The global aerospace exhibition Dubai Airshow 2021 that took place this week was the first major global aerospace exhibition in the two years since the aviation industry had been hit by the worst crisis in its history, and is a bellwether for the sector's rebound from the Covid-19 pandemic.
The focus of the Ukrainian team at Dubai Airshow was to promote the Antonov AN-178 military transport aircraft, demonstrate the national aircraft industry capabilities, maintain and build up cooperative relationships with partners across the globe, and to get more familiar with current trends in aircraft technology development.
Three exhibitors from Ukraine came to showcase their latest achievements at Dubai Airshow 2021 – the State Enterprise DP Antonov, PAT Motor-Sich of the Ukrainian League of Defense Industries, and Hydrogen Dynamics Technology, a newly established company specializing in renewable energy based technologies.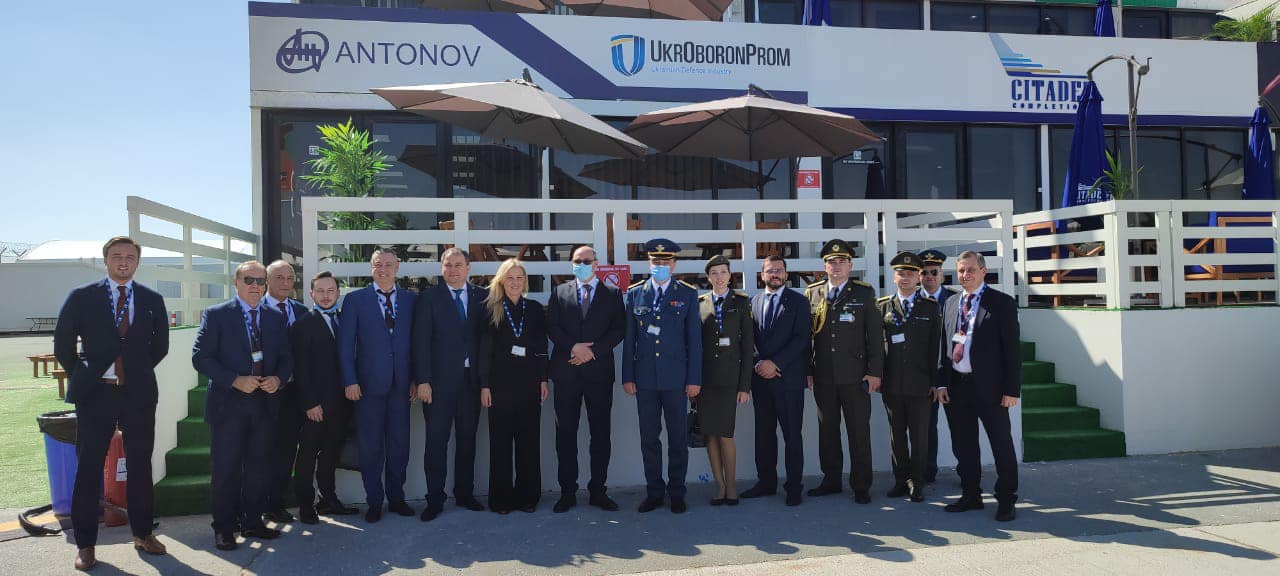 At Dubai Airshow, DP Antonov had a separate pavilion (Chalet 09) showing off a number of the Company's products and services, with special emphasis placed on Antonov-family transport aircraft, especially the An-178.
The An-178 is being promoted for customers in Middle East and Asia as a commercial cargo aircraft that can have dual use as tactical military transport.
Powered with two Ivchenko-Progress/Motor-Sich D-436-148FM motors, the An-178 can fly up to 3,100 miles at 512.6 mph cruising speed, at 40,000 ft altitude, carrying payloads up to 40,000 lbs.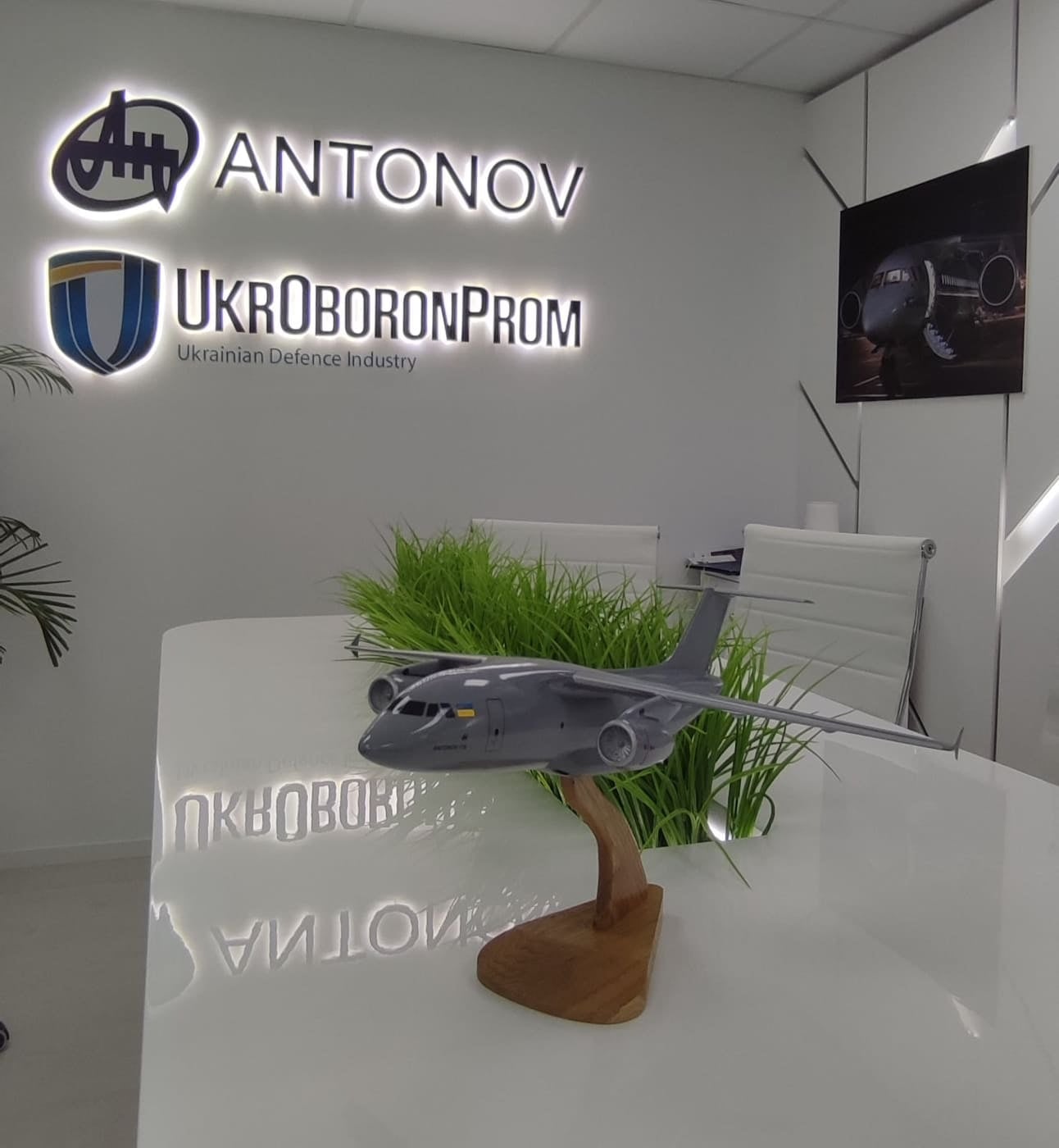 Furthermore, DP Antonov held a series of negotiations with supplier companies of aircraft systems, components and services from across the globe, including Italy, Canada, Germany, South Korea, and Turkey.
Beyond that, the Company had been working with financial and industrial groups for soliciting new partners for its ongoing and forthcoming projects.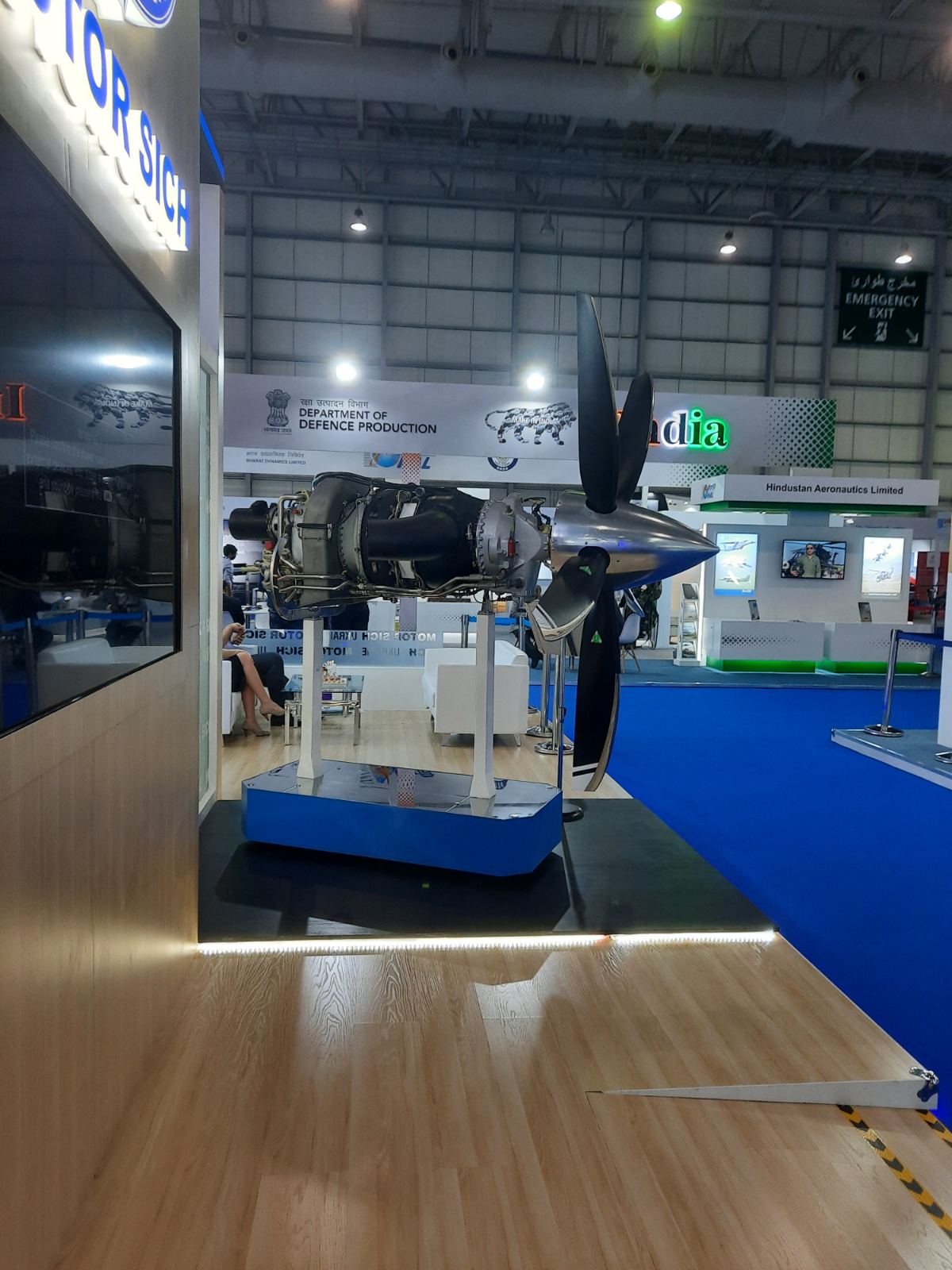 PAT Motor-Sich, which has its permanent representative office in the Middle East (Motor-Sich Middle East, FZE), presented a display centered around an actual piece of its MS-500V-02S turboprop engine, which is intended for use in initial pilot training aircraft.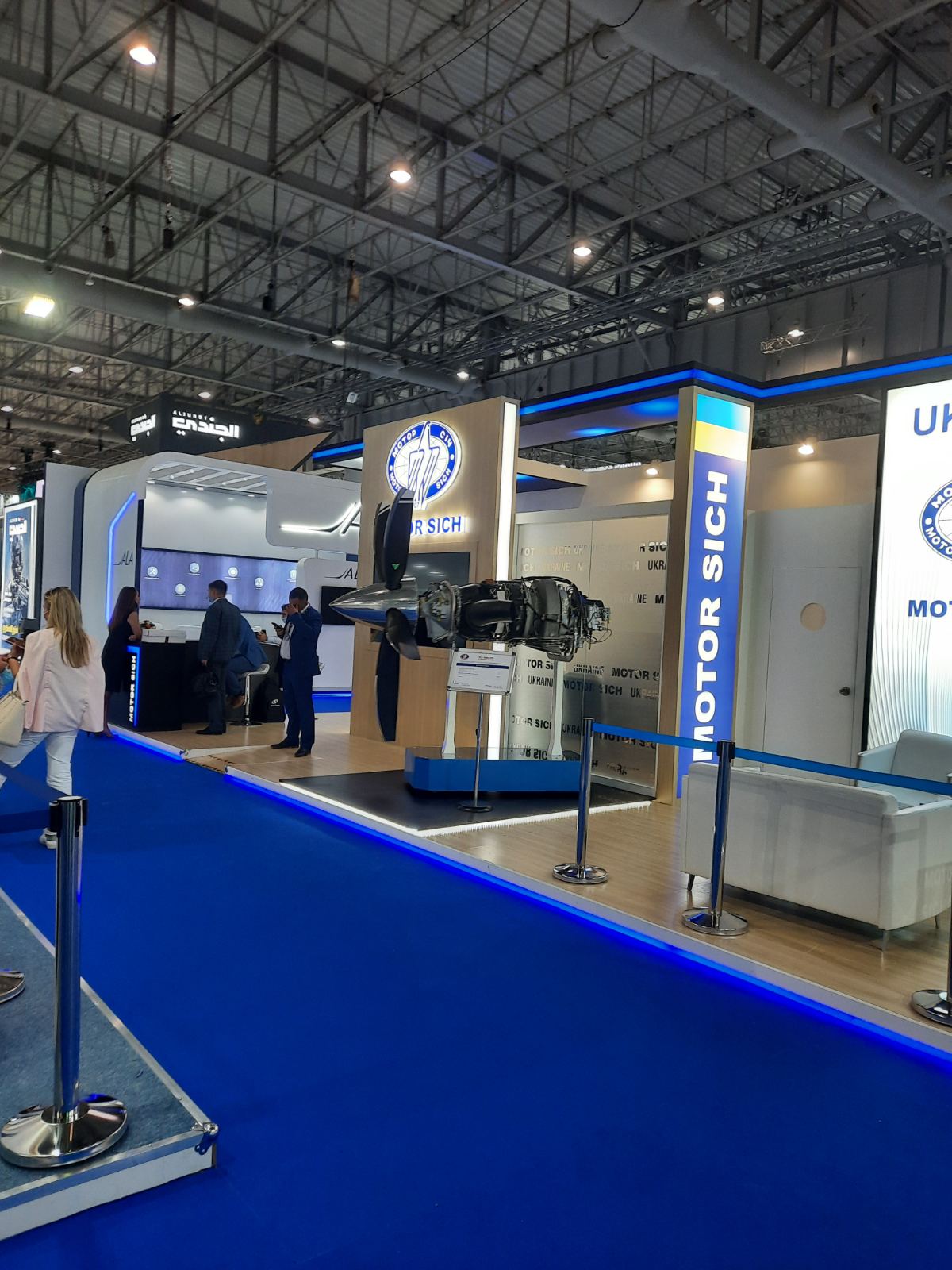 There was a surprising exhibitor representing Ukraine at this year's edition of Dubai Airshow. That was Hydrogen Dynamics Technology, a company that was only established in 2021. Hydrogen Dynamics Technology brought to the show its innovative 100 kW hydrogen-electric power plant for light aircraft, which boasts ensuring fully safe hydrogen storage on board an aircraft, as CEO of the Company, Petro Palyanytsia said in an earlier interview with Interfax-Ukraine.

Mr Palyanytsia explained, "So far in Ukraine, there will be only an assembly process for the time until a fully self-sufficient domestic production capacity is in place in our country. For the future we are planning to retrofit our factory with additional production machinery so that everything could be manufactured domestically in Ukraine. At this time we are cooperating with the Ukrainian ANG Patriot aircraft manufacturer and planning to exploit its manufacturing capabilities for assembling fuel elements".
The Company is ambitious to build, in cooperation with ANG Patriot, Ukraine's first electrically powered aircraft.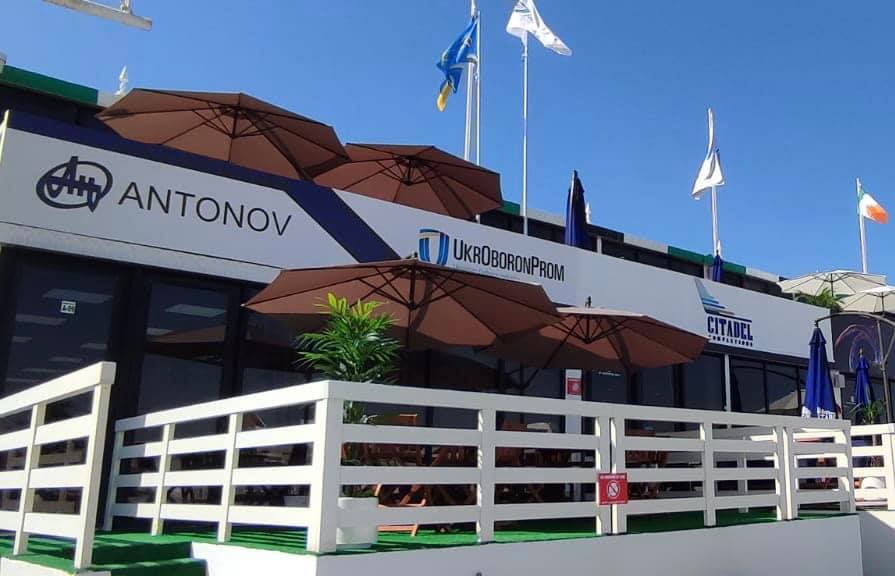 Ukraine had sent to the event a highly representative official delegation led by deputy Minister of Foreign Affairs, Dmytro Senik. It included officials from the Ministry of Defense, Ministry of Foreign Affairs, Air Force Command Headquarters, SE UkrOboronProm, as well as government arms dealers.
Military component of the delegation was led by Air Force Commander, Lt Gen Mykola Oleshchuk.
The Ukrainian delegation had held a series of meetings and negotiations aimed to promote Ukrainian defense products for sales in African and Middle East markets.
"We are seeing Dubai Airshow to be an effective tool for establishing new partnership relationships. Being one of the biggest aerospace trade fairs in the world, this exhibition provides a convincing evidence of the value the aerospace sector has for enhancing any country's capacity to defend itself," deputy CEO for Ukrspecexport, Yuri Shramko said in comments on his participation in the event.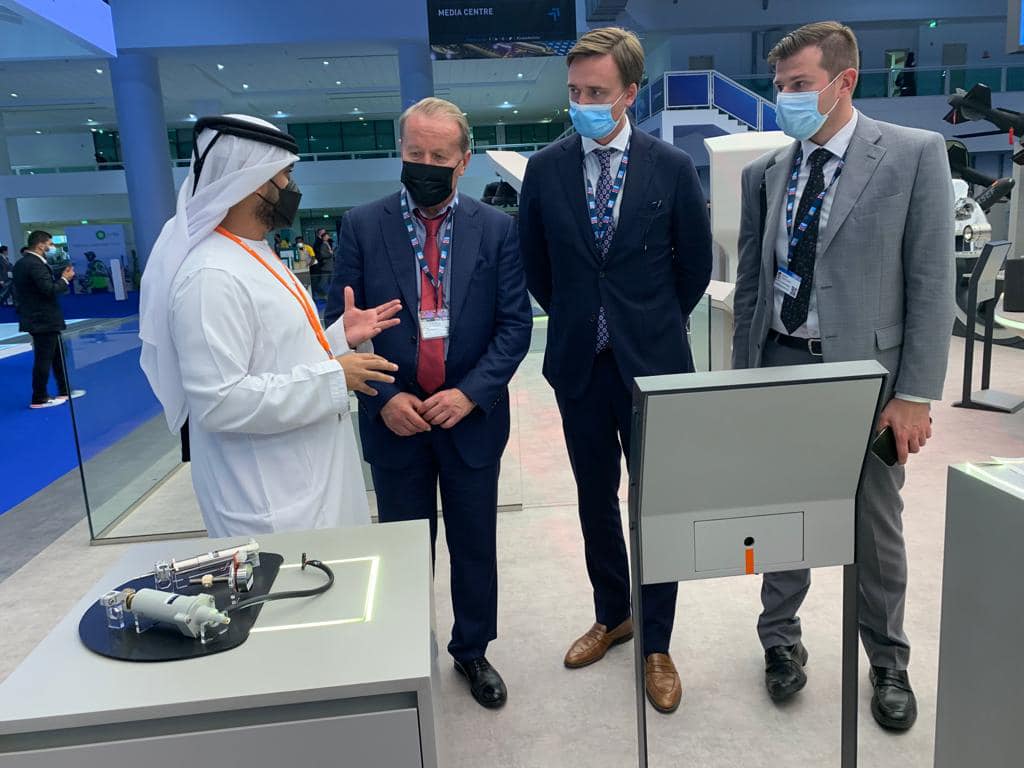 Commander for the Ukrainian Air Force, Lt Gen Mykola Oleshchuk had been revealed to attend the 10th Dubai International Air Chiefs Conference, during which he met and talked with counterparts from several foreign countries.
Dubai Airshow is a global aerospace trade fair held biannually in November since 1989, with sponsorship of the UAE's government and armed forces. This year's edition featured 20+ country pavilions, 371 exhibiting companies, 80+startups along with a stunning aircraft display of over 160 commercial, military and private jets including the latest Boeing 777x, Bombardier's Global 7500 and many more. The event also hosted 387 senior military and civilian delegations from 140+ countriesalong with 50+ hours of thought-leadership content across cargo, sustainability, air traffic management and aerial mobility presented by 250 industry speakers.
---
---