The US president, closely surrounded by a large security detail, was escorted by the president of Ukraine, Volodomyr Zelenskiy, on a walkabout around central Kyiv as air sirens could be heard, confirming rumours of a visit that had been circulating during the morning, The Guardian reports.
A statement from the White House said Biden was in Kyiv to reaffirm America's "unwavering and unflagging commitment to Ukraine's democracy, sovereignty, and territorial integrity".
Read more: ​What to Consider When Moscow Starts Another 'Nuclear Blackmail'
"When Putin launched his invasion nearly one year ago, he thought Ukraine was weak and the west was divided," the statement said. "He thought he could outlast us. But he was dead wrong."
The White House said Biden will announce another delivery of equipment to Ukraine, including artillery ammunition, anti-armour systems, and air surveillance radars, and that later this week he will announce additional sanctions against companies linked to Russia's war machine.
During the public portion of Joe Biden's visit to Kyiv, Associated Press reports that Ukraine's president Volodymyr Zelenskiy said he and Biden spoke about "long range weapons and the weapons that may still be supplied to Ukraine even though it wasn't supplied before." But he did not detail any new commitments.
It became known later, that U.S. President Joe Biden pledged an extra $500 million in aid to Ukraine. The assistance package will consist of more military equipment, such as javelins, howitzers, and artillery ammunition.
As The Kyiv Independent reports, Joe Biden is visiting Kyiv on the day Ukraine marks the anniversary of the culmination of the EuroMaidan Revolution, a series of anti-government protests in 2013-2014 that ousted a corrupt pro-Russian president Viktor Yanukovych. Over 100 protesters were killed, many of them in a single day, on Feb. 20, 2014. They are known in Ukraine as the Heavenly Hundred.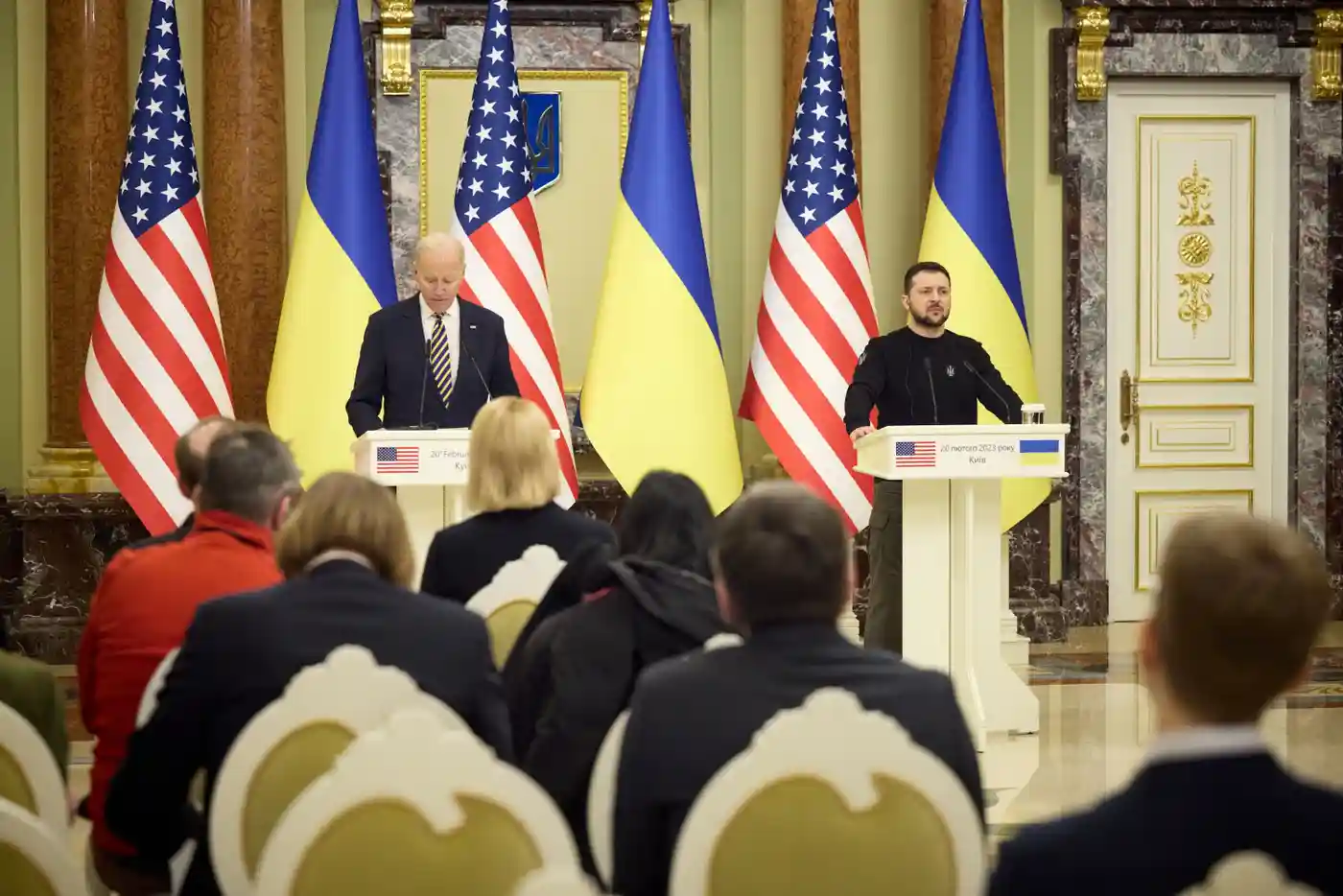 The U.S. President's trip came as EU foreign ministers met in Brussels to discuss jointly procuring ammunition to provide to Ukraine in its fight against Russia. "It is the most urgent issue. If we fail on that, the result of the war is in danger," the EU's top diplomat, Josep Borrell, said before the meeting.
Read more: Russia to Continue Nuclear Blackmailing, Strategic Forces Are On the 24-Hour Readiness – Ukraine's Intelligence
---
---