In the first half of the day on Saturday, July 23, 2022, one of the project 21631 "Buyan-M" missile corvettes of the Black Sea Fleet of the russian federation entered the Sevastopol Bay in the temporarily occupied Crimea. This is evidenced by a photo taken by a correspondent of "Krym.Realii".
In its morning summary, the General Staff of the Armed Forces of Ukraine noted that there were two russia's Kalibr cruise missile carrier ships in the sea. This fact suggests that it was this corvette that struck targets in and around the city of Kropyvnytskyi this morning. And that after that there was only one russia's Kalibr carrier ship left in the Black Sea.
Read more: Russian "Kalibrs" Show How Dedicated They Are to Abide the Grain Export Treaty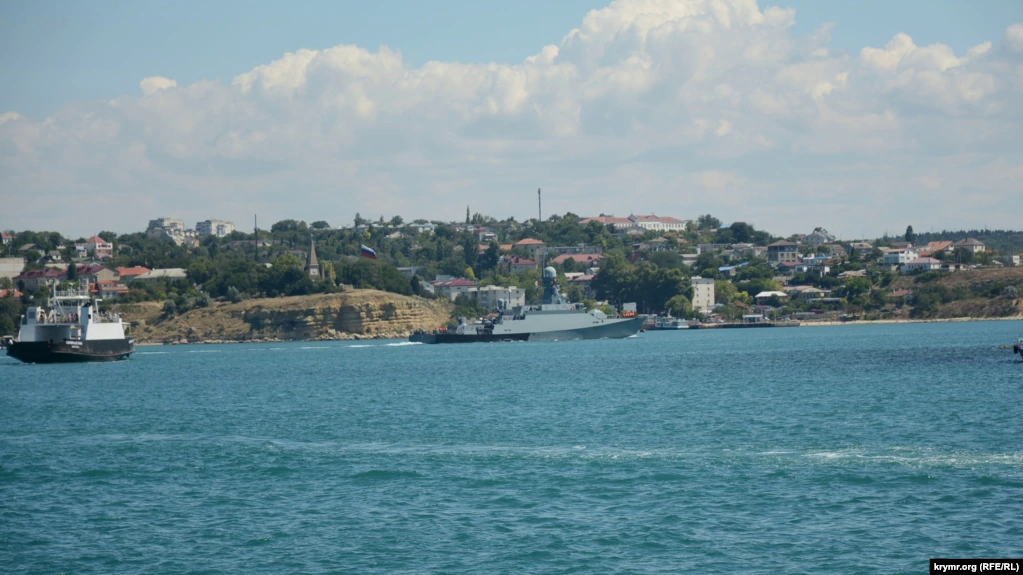 The publication "Krym.Realii" quite often manages to photograph russian ships being at anchor on the temporarily occupied peninsula, which indicates the corresponding failures in the work of the occupation special services. But at the same time, the occupiers are trying to imitate the operation of the "anti-sabotage service", as if "to protect" the ships of the Black Sea Fleet of the russian federation at an anchorage.
For example, on July 19, 2022, a correspondent of the same edition of "Krym.Realii" recorded that one of the anti-sabotage boats of project 21980 "Grachonok", which belongs to the Black Sea Fleet of the Russian Federation, is constantly patrolling the entrance to the Sevastopol Bay.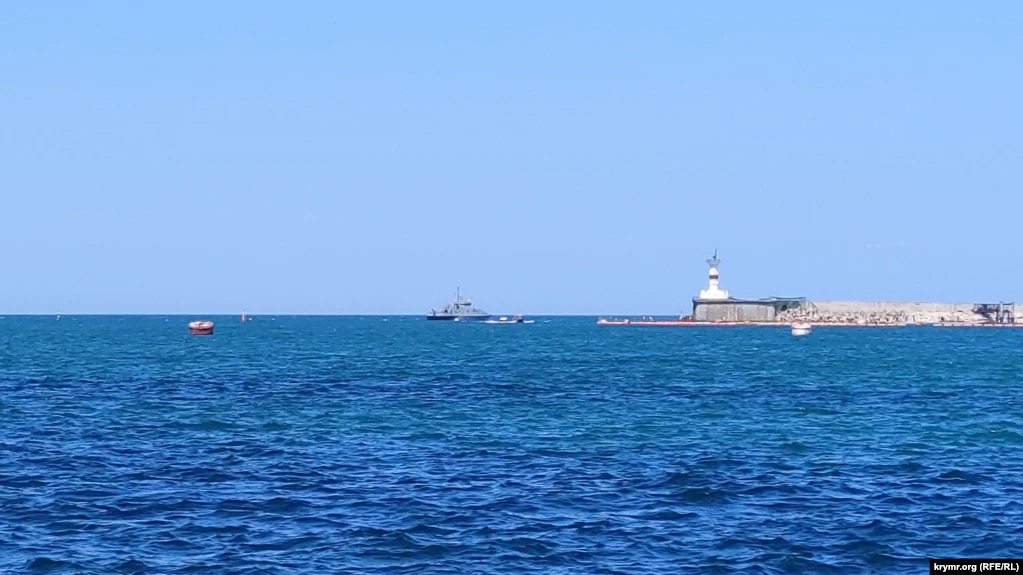 Read more: ​Ukraines General Staff Operational Report: russians Unsuccessfuly Tried to Storm Vuglehirskaya TPP
---
---