The Defense Intelligence of the Ministry of Defense of Ukraine, with the support of the Special Operations Forces of the Armed Forces of Ukraine, successfully executed a mission under the codename Barynya, the Defense Intelligence of Ukraine reports (Barynya is a fast russian folk dance and music – ed.).
This mission led to the defection of a russian Lieutenant Daniil Alfyorov, who was serving as a personnel officer for the aggressor state's army.
Read more: ​The Defense Intelligence Commander: We Outsmarted the Entire russian Fleet
"Since June 2023, he actively cooperated with the Armed Forces of Ukraine, the Defense Intelligence. Daniil Alfyorov persuaded and voluntarily transferred 11 russian servicemen into captivity in several batches," the representative of the Defense Intelligence of the Ministry of Defense of Ukraine, Andriy Yusov, reported during a press conference.
Lieutenant Daniil Alfyorov was also present at the briefing – he was recently evacuated by the Special Operations Forces.
"When Daniil Alfyorov's life was threatened, Ukraine carried out a special operation to safely bring him onto Ukrainian territory," Andriy Yusov explained.
Lieutenant Daniil Alfyorov is a graduate of the Moscow Higher Combined Arms Command School. During the war against Ukraine, he commanded a platoon of occupying forces on the right bank of the Dnipro River in the Kherson region.
"There were many conscientious objectors among russian military personnel on the front lines, as well as those dissatisfied with the conditions. Such individuals were apprehended, thrown into pits and tied to trees for several days," the russian officer revealed.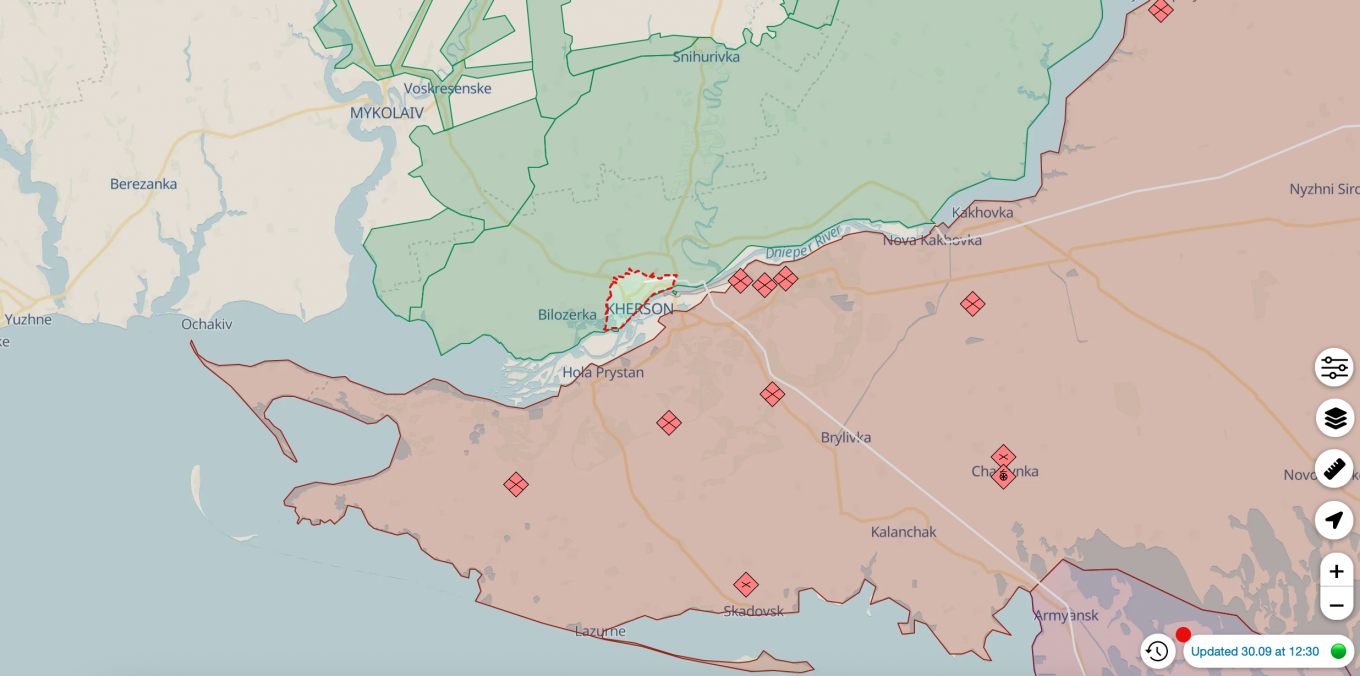 During his cooperation with Ukrainian intelligence, Daniil Alfyorov not only assisted in the surrender of over ten russian military personnel but also provided valuable information to the Armed Forces of Ukraine.
Daniil Alfyorov underwent all the necessary procedures mandated for military personnel who voluntarily surrender. He declared himself an opponent of russia's criminal war against Ukraine and expressed his intention to fight against the Putin regime.
In turn, the Defense Intelligence of the Ministry of Defense of Ukraine stated that Ukraine complies with all provisions of humanitarian law and ensures appropriate treatment of prisoners. Thus, those russian military personnel who do not support aggression against Ukraine and do not want to die for Putin's regime can take advantage of the "I want to live" program, surrender, save their lives and secure their future.
Read more: ​The Defense Intelligence of Ukraine: North Korea Already Supplies russia with Ammunition
---
---