Rather rare anti-aircraft missile systems "Buk-M2", were spotted in the city of Melitopol captured by russian invaders and turned into a logistical hub. The M2 is the latest modernization of this Soviet system.
We can tell this one is actually a Buk-M2 thanks to the 9S36 radar station which is designed to detect and designate low-altitude targets.
Read more: American HIMARSs Eliminate Russian Army Ammunition Depots at Breakneck Speed: How Many Objects Were Destroyed In A Month
Moreover, there are two of these stations in the video, and the standard number of these radars is one per battery. Defense Express reminds that "Buk-M2" began to appear within the army of the russian federation in the 2010s, and the estimated quantity is about 100 air defense systems. And only four air defense missile brigades have those in service: the 297th and 61st of the Central Military District, the 90th of the Southern MD, and the 5th of the Western MD.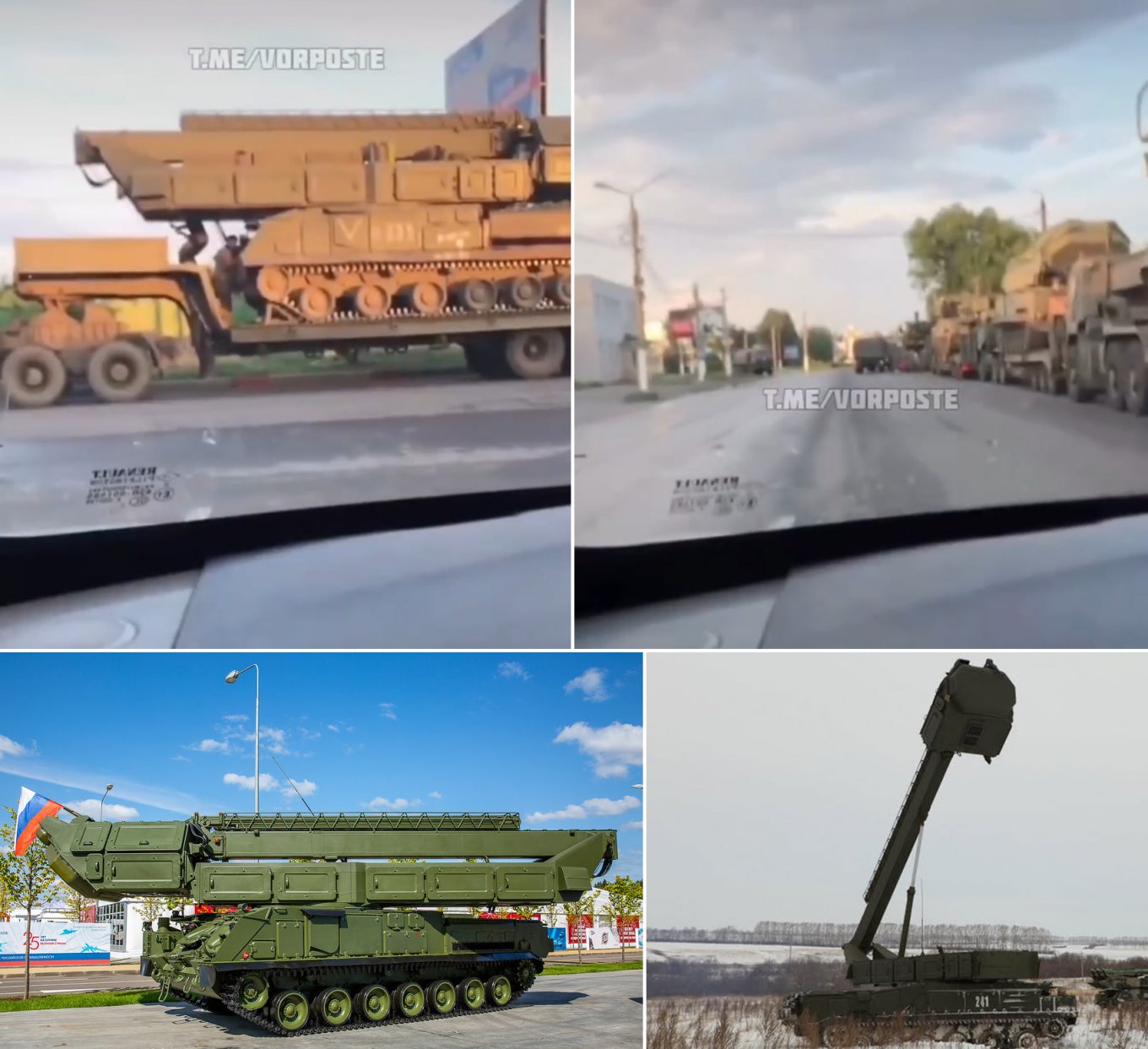 Taking into account the location they were filmed, it is most likely that these complexes would be involved in countering the frontline aircraft of the Air Force of Ukraine, which operates at extremely low altitudes. And also possibly in a futile attempt to intercept GMLRS missiles for HIMARS, based on the fact that the Buk-M2 has a faster reaction time compared to the other russian air defense systems.
At the same time, such objects as Buk-M2 are just the right target for anti-radar missiles, which Ukraine is about to receive in the next military aid package from the USA. According to the available information, this anti-radar missile is a special upgrade of the GMLRS, which is only being developed for the US military by the Northrop Grumman corporation.
The supply of those was revealed by Ukrainian Minister of Defense Oleksii Reznikov during an interview on TV. The missiles were not announced by the US Department of Defense separately but could be included in the batch of GMLRS rockets. Defense Express estimates that the missile is based on the experience of producing air-launched AGM-88E AARGM and AARGM-ER missiles.
Anyway, the deployment of the Buk systems by the russian army indicates significant problems the russians are facing, caused by both the systematic destruction of their air defense systems by the Ukrainian Army and the rather scarce surveillance radars.
Read more: Became Known What New Weapons Senators asked US MoD to Send in Ukraine
---
---