Recently, satellite images of the russian Engels strategic airbase Engels have appeared on the internet. These images revealed that the russians have taken the unusual step of painting their Tu-95MS bombers, including the tires, in their efforts to defend against drone attacks.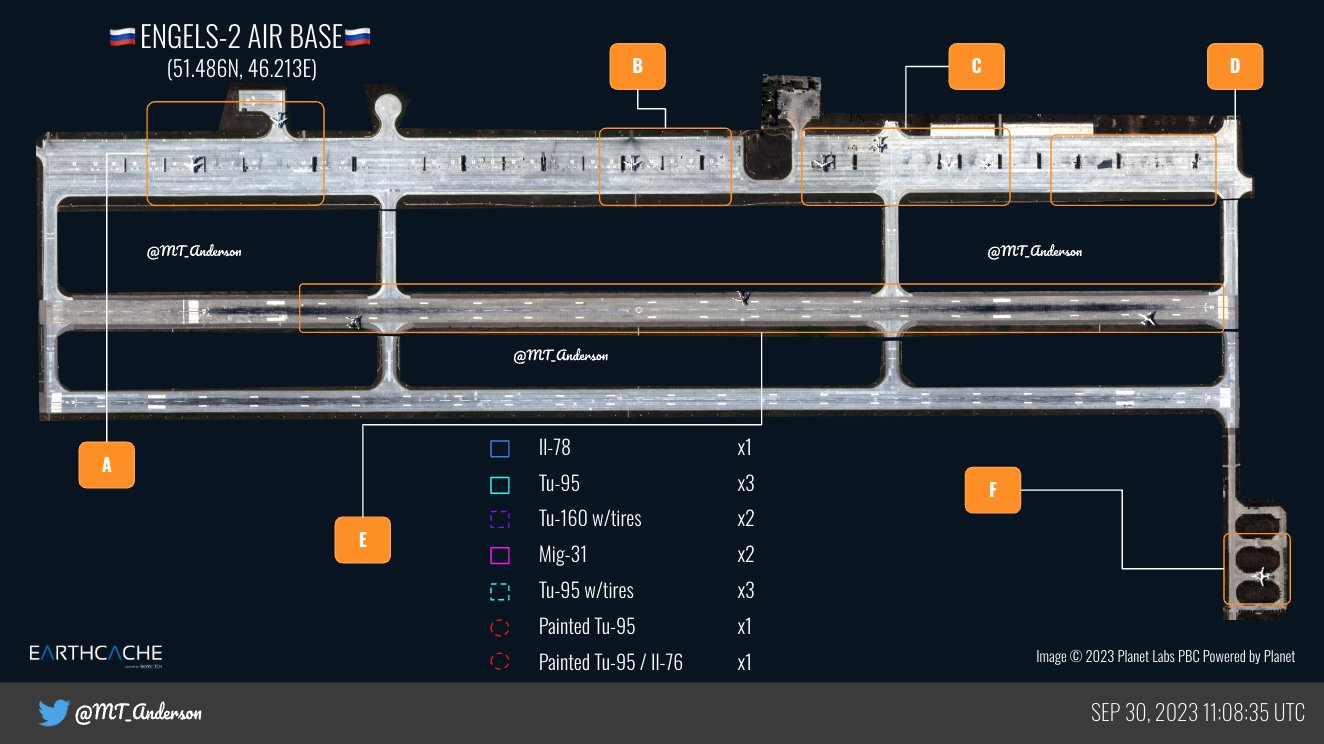 Among the regular aircraft at the Engels airbase, there are three Tu-95MS strategic bombers, two MiG-31 interceptor fighters and one Il-78 refueling aircraft, according to images shared by MT Anderson.
Read more: ​Fearing an Attack by Ukrainians, russians Painting Silhouettes of Tu-95MS Bombers at the Engels Air Base
Additionally, five more aircraft, including two Tu-160 and three Tu-95MS, have improvised protection in the form of tires. Information about this new protection for russian aircraft became known at the beginning of September, and later this trend extended to tactical aviation as well.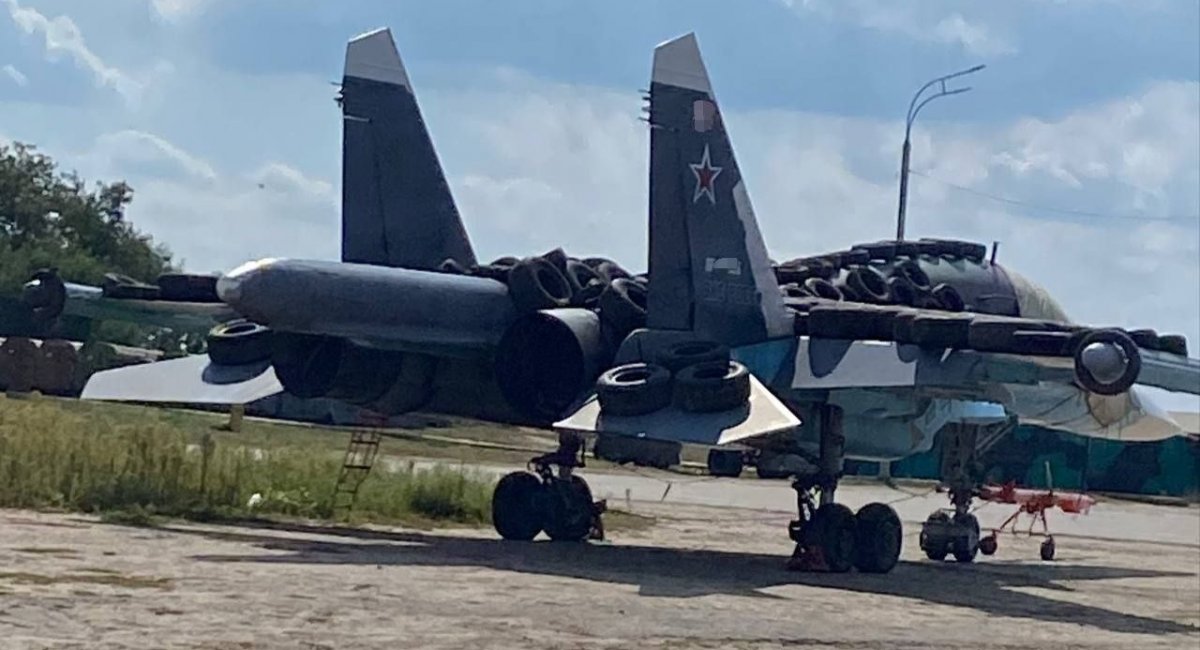 There are also two painted Tu-95MS aircraft, with one of them humorously referred as a "hybrid of Tu-95 and Il-76", highlighting another rather obvious flaw in the painted strategic aviation.
Certainly, the author highlights that the russians didn't quite succeed in accurately representing the bomber's wingspan, leading to the creation of a Tu-76 aircraft. Nonetheless, it's also noted that the aircraft turned out to be fairly close in size to the original, with the comment, "Pretty close on the dimensions, just a bit long on the length but wingspan was spot on".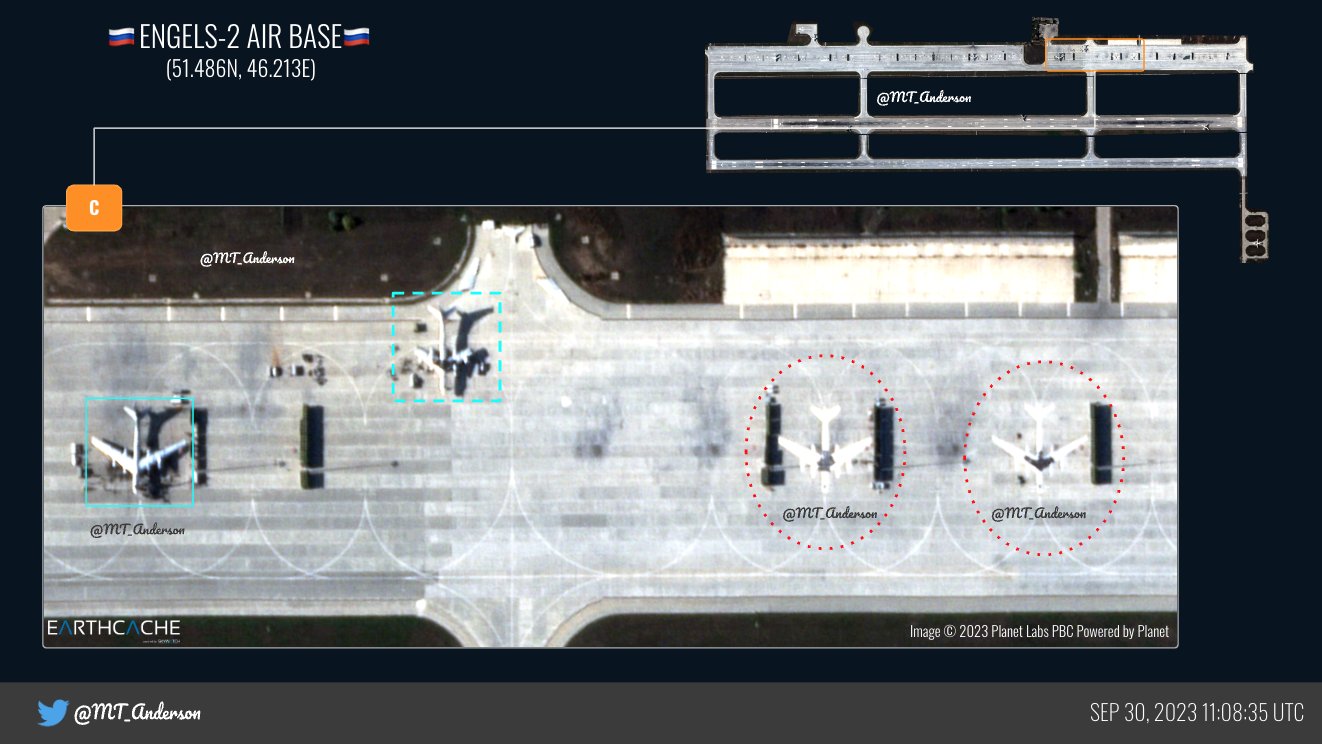 In general, this method of deceiving Ukrainian drones appears to be a rather questionable idea. Previously, Defense Express had examined whether such a plan by the occupiers would be effective, and there are several concerns, including the fact that accurately depicting shadows on painted aircraft is virtually impossible.
Ultimately, considering that modern satellite imagery provides a fairly detailed view of various objects, it's improbable that these Tu-76 aircraft creations would pose a significant obstacle and hinder drones from targeting actual aircraft if they were to revisit a specific airbase. The element of surprise has already been lost.
Read more: The Purpose of Car Tires on russian Tu-95 Bombers, or How Neptun Got New Controversial "Eyes" to Hit Land Targets
---
---