Targets of tactical, i.e. local importance like small assault groups of russian manpower, vehicles or ammunition depots, are ones of the most common for Ukrainian artillery. That's why we see videos of guns demolishing the invaders' assets so often. But these videos mostly show the spectacular result of the firing task and lack crucial detail about the background and circumstances these missions take place in.
The following episode is not exactly "special" in terms of what Ukrainians do every day but thanks to the recordings and journalists who put them together, we can reconstruct the events of a mundane task for the Armed Forces of Ukraine.
Read more: ​Ukrainian FPV-Drone Hits a Very Rare russian Murom-P Surveillance system (Video)
The mission was initiated after the 1st Special Purpose Brigade of the Ukrainian Army detected a hangar where russians kept ammunition.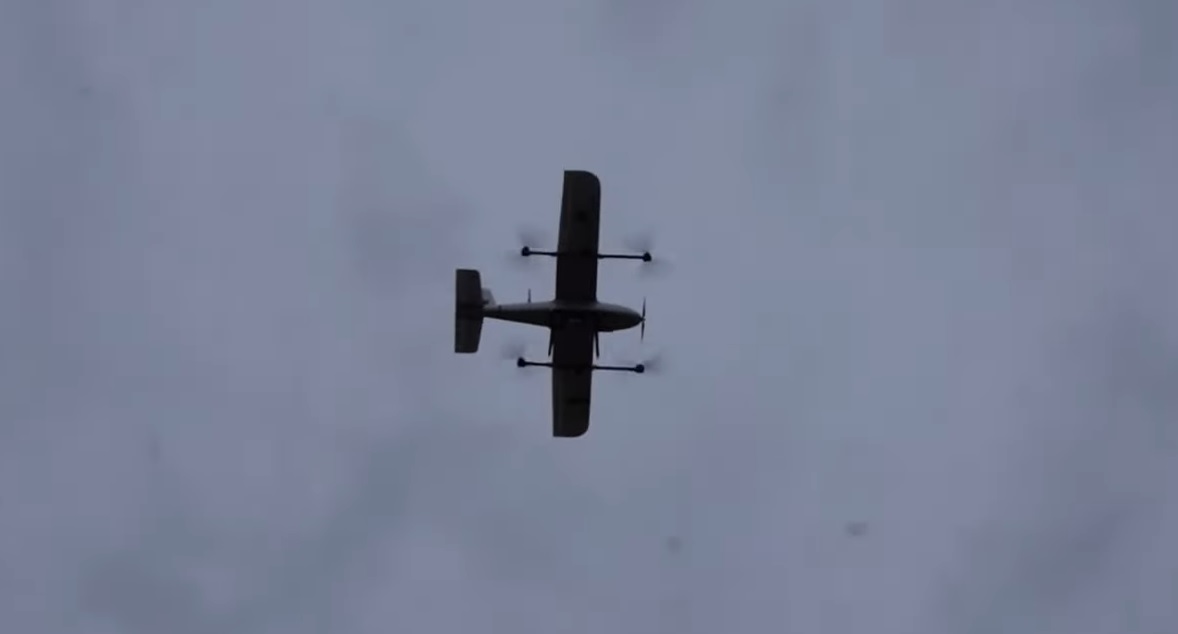 They launched an aerial drone for fire adjustment and got in touch with the brigade's tank forces. Most likely, the firing was done from a safe distant position with indirect fire.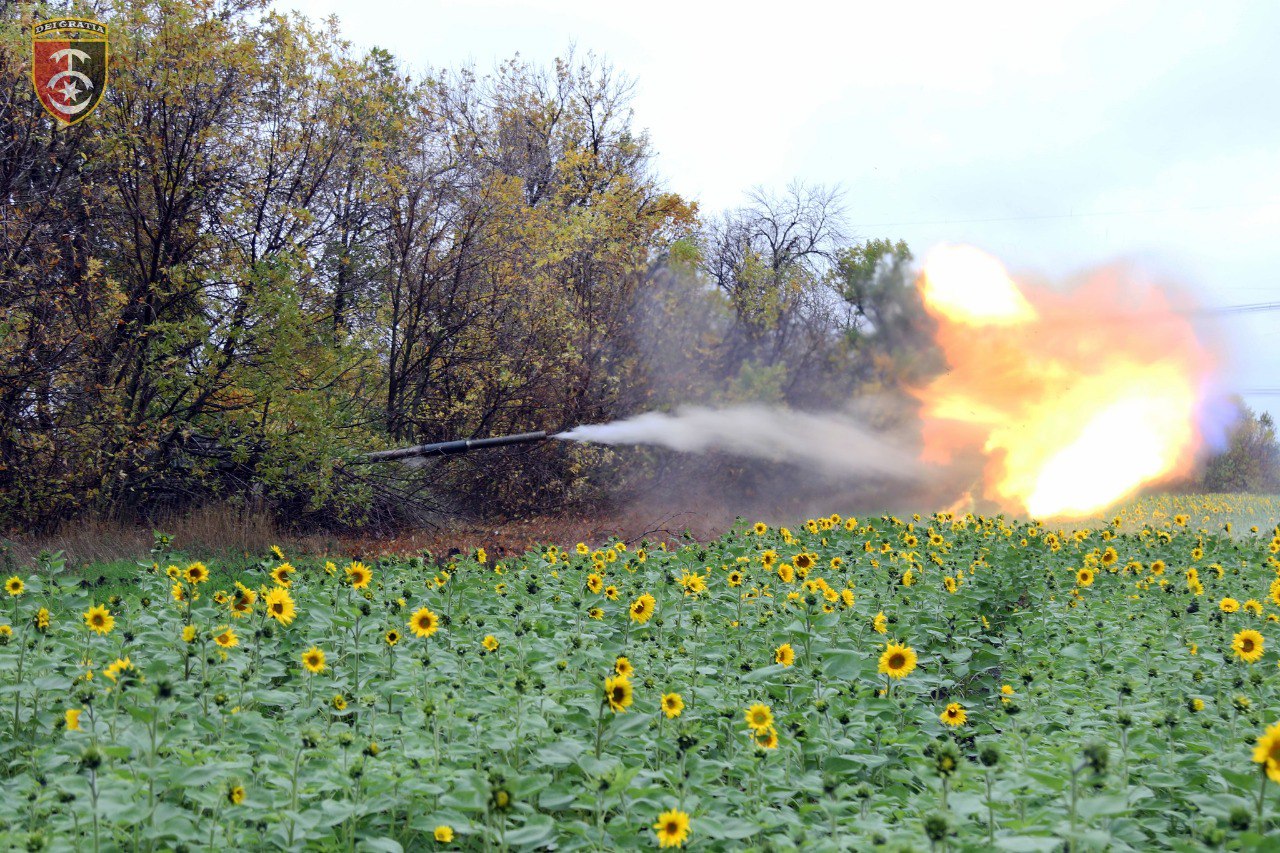 The tank fire managed to damage the building but the effect still wasn't enough.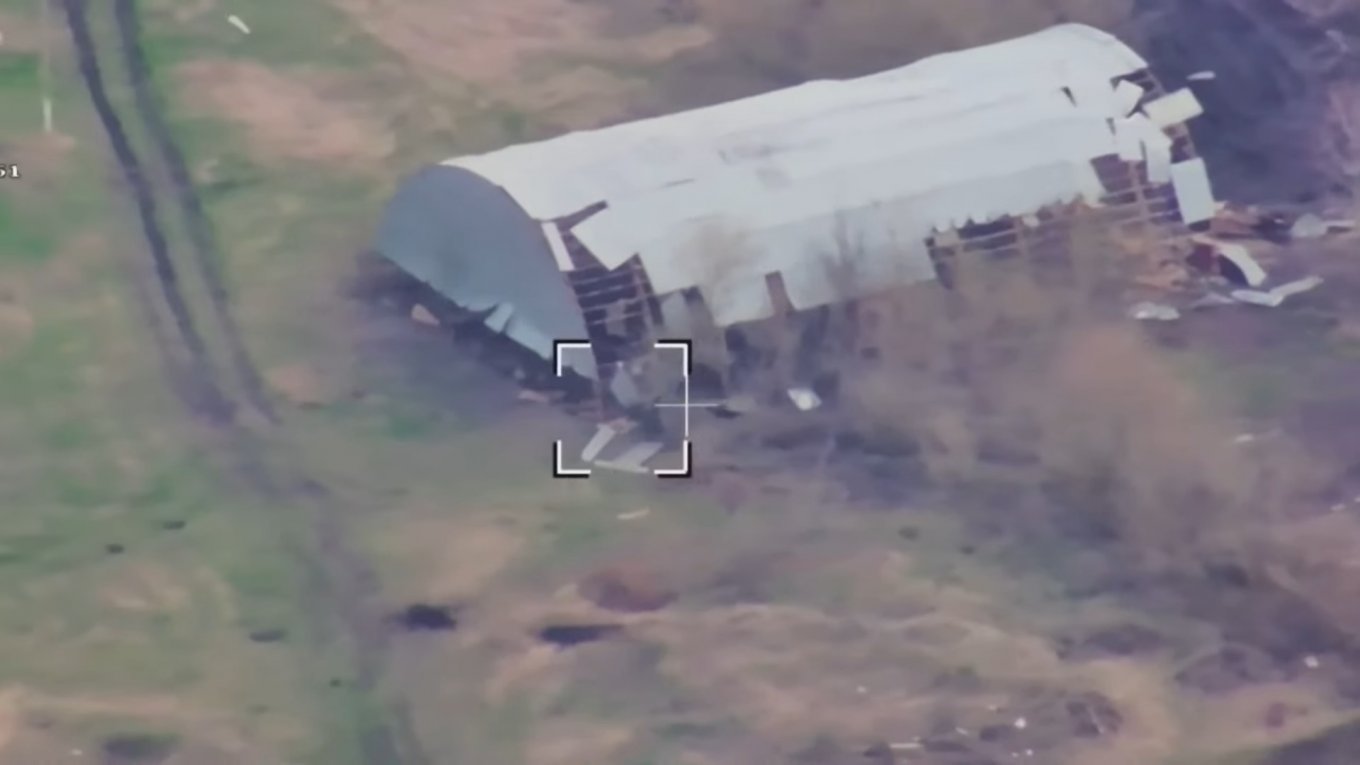 For the elimination of the target, they had to turn to artillery forces to finish the job. The 26th Artillery Brigade shelled the ammo depot, as a result we can see much heavier destruction.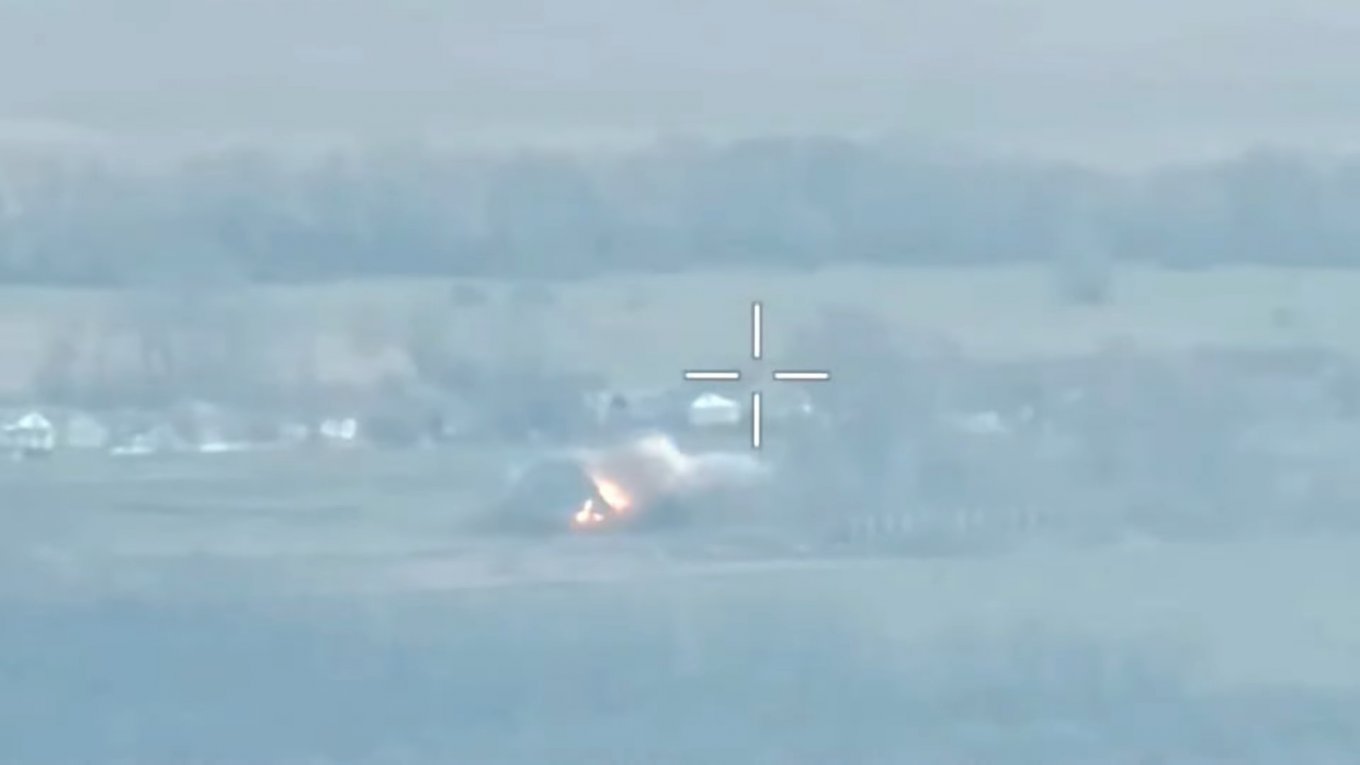 While the firing was still in process, the russians managed to call for air cover. Several attack helicopters came to strike back. But the soldiers reacted in time and prepared air defense missiles. One of the helicopters fell shot by an Igla missile, the other was scared off.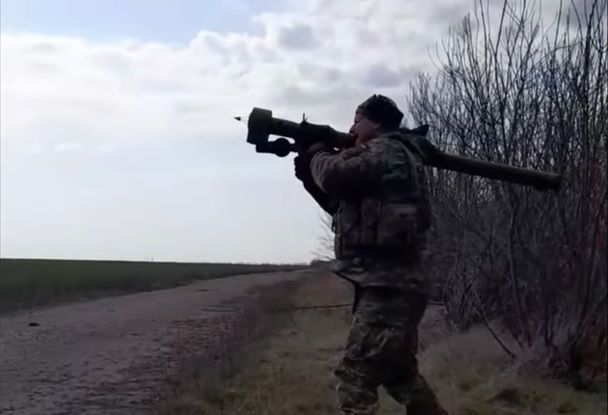 The commander of the 1st brigade summed up the following results: the target was hit successfully, and the russian backfire was thwarted. The key role, he said, was the well-performed coordination between different types of forces who were quick to respond and cover each other.
On the note from Defense Express, this is a rather rare occasion to look into the daily lives of the Ukrainian soldiers fighting on the frontlines. And we can see here that warfare in Ukraine is a constant intense exchange of blows even though we do not often see major breakthroughs and gains.
Read more: ​Ukraine's Official Told When AFU Would Launch Counteroffensive
---
---