Assault and artillery units with the Lviv 80th Separate Assault Brigade of the Air Assault Forces, deployed in Ukraine's east, shot down a Russian Ka-52 Alligator reconnaissance and strike helicopter and destroyed two armored personnel carriers and two infantry fighting vehicles on June 23.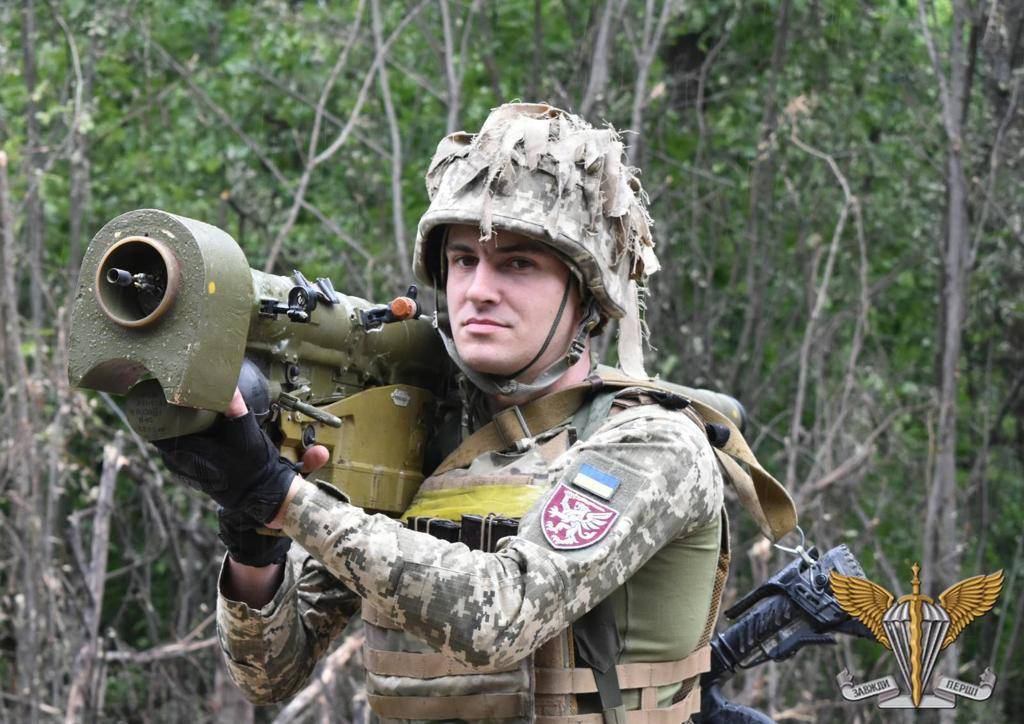 Thus an antiaircrafter of the 80th separate airborne assault brigade of the Air Assault Forces of the Armed Forces of Ukraine shot down a Ka-52 combat helicopter with the Igla 9K38 MANPADS
Read more: Ukrainian Forces Liquidated Dozens of Pskov Paratroopers
This was announced on Facebook by the press service of the 80th Separate Air Assault Brigade, Ukrinform reports.
"At about 8:00 a.m., three enemy Ka-52 helicopters appeared in the sky, moving in from the enemy side, likely on an aerial reconnaissance mission. When the helicopters approached, I aimed my Igla MANPAD at the target and engaged it. The missile hit the copter! Thick black smoke came out of the hit machine," said the SAM operator, "Nazar."
The paratrooper dedicated the successful strike to his month-old son.
Also on June 23, assault and artillery units of the said Brigade destroyed two armored personnel carriers and two BMD infantry fighting vehicles.
Defense Express reported that warriors of the 80th Air Assault Brigade of the Ukraine's Air Assault Forces have destroyed a tank and infantry fighting vehicle of invaders using a Stugna-P anti-tank missile system.
Read more: ​Ukraine's Air Assault Forces Eliminate russia's Paratrooper Unit of Pskovian 76th Air Assault Division (Video)
---
---