Kurganmashzavod armor-making plant has announced its plans to start serial production of the Manul infantry fighting vehicle, basically an improved version of the BMP-3 vehicle currently in service with the russian army. The news has been shared by the russian media and it's notable in view of the previous statement by Kurganmashzavod in August 2022 – it said the Manul project needed at least three more years to finish.
Now the russians are saying the brand-new vehicle will not only be produced in batches for their motor rifle (russian definition for mechanized) units but also become a base variant for a whole series of specialized vehicles. This, in turn, questions the future of the Kurganets project which was initially intended to take on this role.
Read more: ​The russians "Found" a Way to Increase the Production of Missiles and BMP-3 IFVs
The Manul IFV has the following distinctions from its predecessor, the BMP-3. The engine unit was replaced from the rear to the front part of the hull, and the engine itself was changed in favor of UTD-32 with 660 hp, the speed output is 70 km/h (44 mph) on the road.
The most significant are the changes in the armament department. The Manul combat vehicle has an "unmanned" turret with a 30mm caliber automatic gun, a 7.62mm machine gun, and a Kornet ATGM.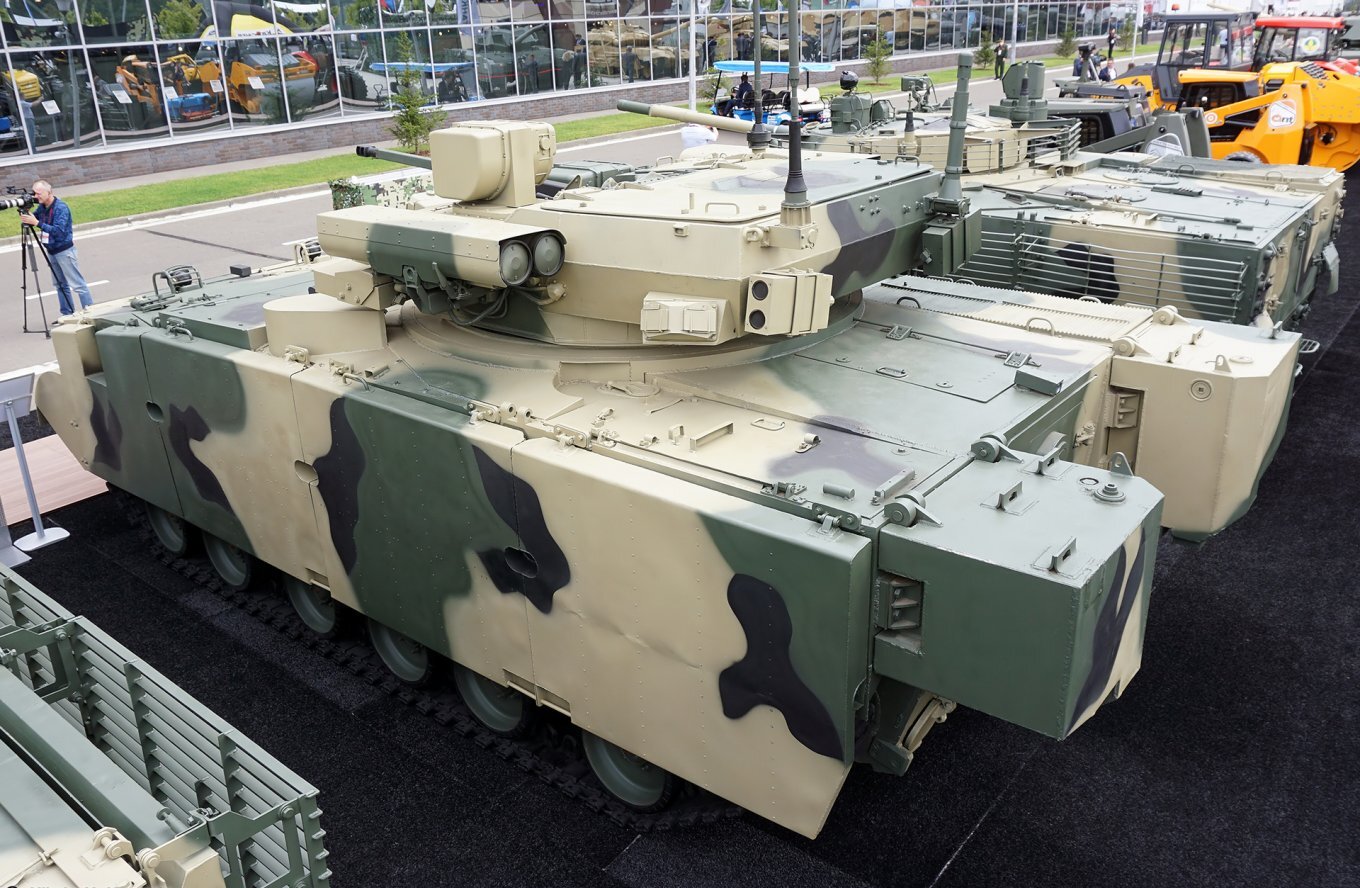 The scale and pace of future production of the Manul IFV at russian industrial facilities are yet unknown.
Earlier, russians stated that their army had received 100 BMP-3 vehicles in the first quarter of 2023. Though we should mention that since russia launched its all-out invasion of Ukraine last year, the BMP-3 production cycle at Kurganmashzavod increased from 9 to 12 months. So in fact, these 100 vehicles actually include the products that should have been delivered to the russian army back in 2022.
Defense Express previously analyzed the capacity of the Kurganmashzavod plant in producing BMP-3 vehicles and their plans to equip them with additional reactive armor. There even still didn't abandon the idea of "robotizing" the BMP-3 by making it completely uncrewed.
Read more: Russians Got Disappointed With the BMP-3, Plan to Resume the BMP-2 Production
---
---