According to the journalist, the USA does not yet allow Ukraine to purchase them, so the pilot and crew collected more than $6 million to purchase one helicopter from a private seller, nv.ua reports.
"What the pilot says is that flying the Black Hawk if you compare the control of the Black Hawk compared to the old soviet ones is like the difference between trying to drive a truck and driving a Maserati sports car. What they say it gives them much more flexibility. They can get many more troops in, it's much easier for the troops to get on and off the helicopter and to fly the combat missions," he said.
Read more: ​DARPA completed UH-60A Black Hawk helicopter's first uninhabited flight (video)
Officially, the USA or other countries did not report the transfer of the legendary Black Hawk to Ukraine. However, on February 21, the Defense Intelligence of the Defense Ministry of Ukraine released a news item in which it showed the reconnaissance pilots "returned after completing another combat mission." They stand against the background of a Black Hawk helicopter with Ukrainian markings. The Polish portal Defence24 suggested that it could be a modification of the S-70i Black Hawk helicopter.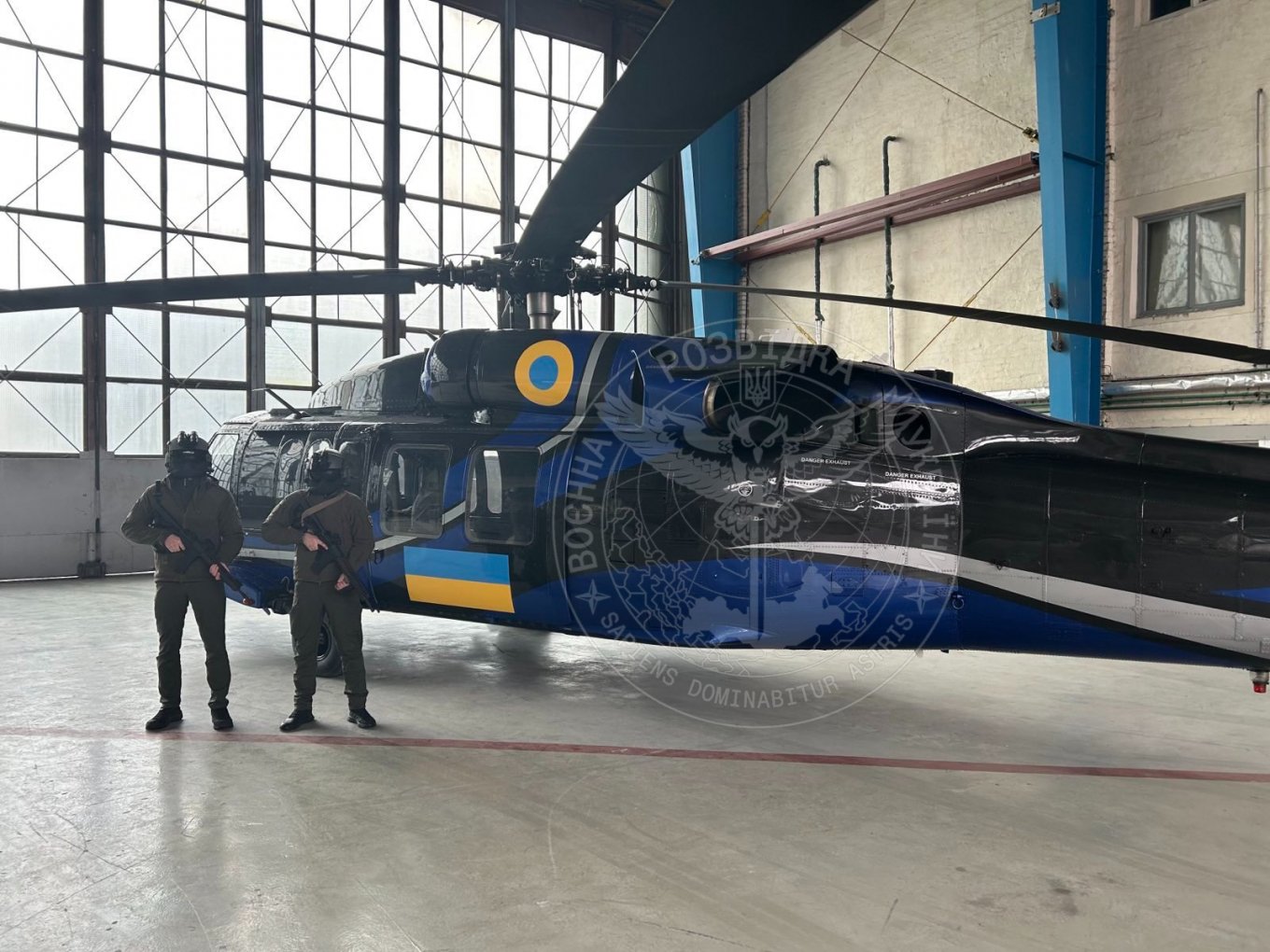 The Sikorsky UH-60 Black Hawk is a four-blade, twin-engine, medium-lift utility military helicopter manufactured by Sikorsky Aircraft. In its turne S-70i Black Hawk is an International military version assembled by Sikorsky's subsidiary, PZL Mielec in Poland.
Defense Express reported earlier on How Ukrainians Use British 40-Year-Old Sea King Helicopters and What Historic Role One of Them Played in 1982 Falklands War.
Read more: The Newest Russian Helicopter Ka-52 Could be Shot Down by a Rifle
---
---