The fact that Chinese industry sometimes copies or, at least, is inspired by foreign technology, hasn't been surprising to anyone. But at times such a weapon development mechanism goes beyond any limits.
For example, at the Zhuhai Airshow 2022 international aerospace exhibition, which is currently being held in Zhuhai, the Chinese company China Electronics Technology Group Corporation (CETC) demonstrated a mockup of its new UAV. In which it is more than easy to recognize the famous Bayraktar TB2.
Read more: Italy Ready to Transfer Air Defense Systems to Ukraine Capable of Destroying Ballistic Missiles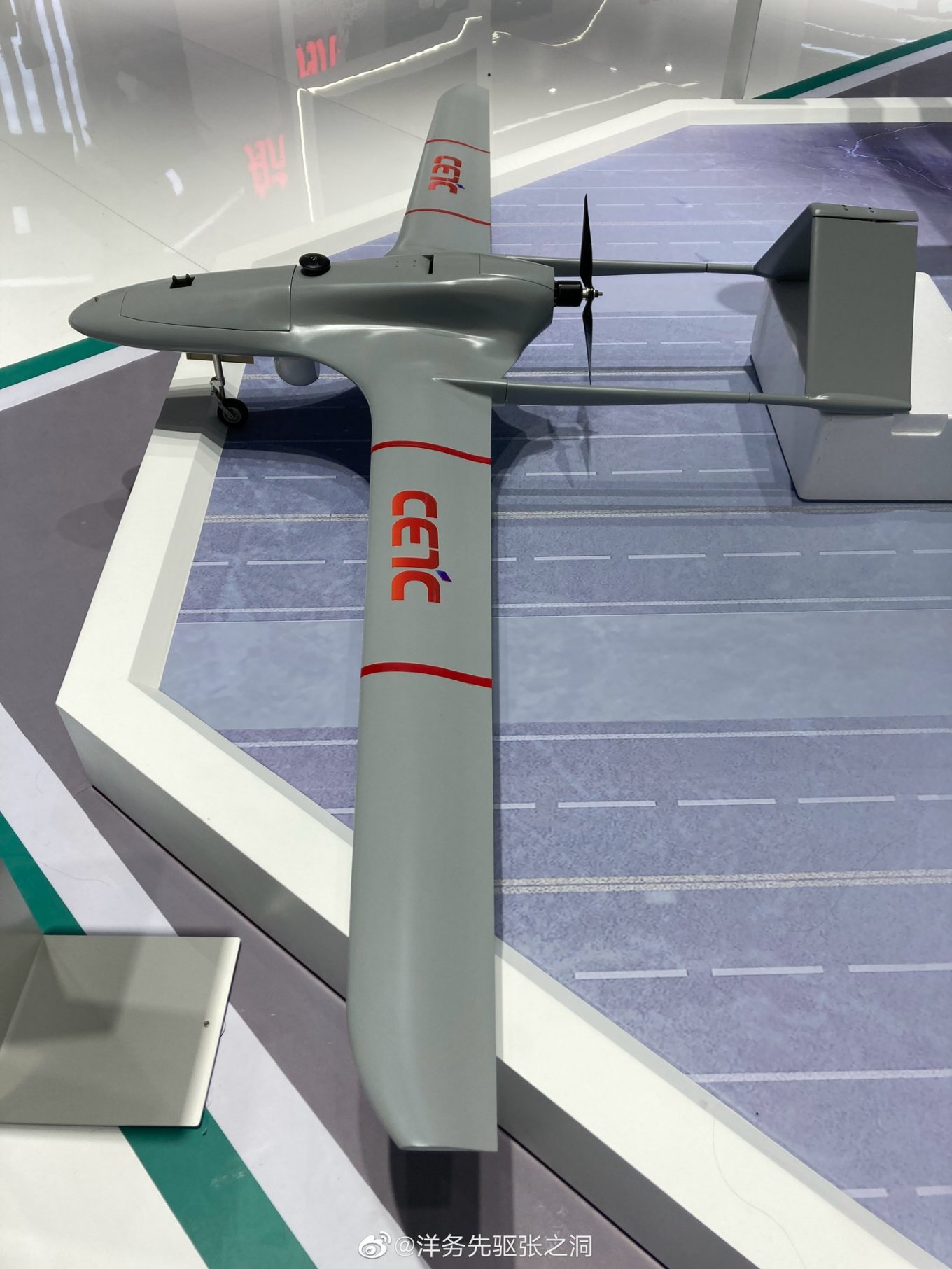 There's no doubts that the Chinese drone replicates the Turkish development of the Baykar company as much as possible. The body shape, the arrangement of nodes and aggregates does not stand a chance.
But certain non-conceptual differences still can be seen. In particular, the shape of the wing tips is different, and the antennas are visible on the upper part of the fuselage of the Chinese UAV. Most likely they are satellite navigation and communication, which were installed outside the body.
This is where the visual differences actually end. At the same time, China Electronics Technology Group Corporation is a state-owned group of companies that has a staff of 180,000 workers and is among the 20 largest arms manufacturers in the world.
Of course, copying the appearance does not mean copying all the capabilities associated with the optical sighting station, communication, and most importantly software, which turns a "radio-controlled plane" into a full-fledged aviation reconnaissance-strike unmanned complex.
Defense Express reminds that at the same exhibition in China, a copy of the Israeli Mini Harpy was demonstrated as well.
Read more: Grad-1 MLRS Got Captured by Ukraine's Military For the First Time
---
---