Anti-tankers of the Armed Forces of Ukraine and other force agencies prove that anti-tank missile systems - Ukrainian and foreign production - are becoming a powerful weapon against enemy armored vehicles in the hands of professional and talented operators.
The 128th Separate Mountain Assault Transcarpathian Brigade of the Armed Forces of Ukraine has published on Facebook page an interesting story that perfectly illustrates the skill of the Ukrainian military. Thus, the brigade's fighters managed to destroy three russian armored vehicles in a matter of minutes.
Read more: The 41th Day of the War: Russia Has Lost 18 500 Personnel, 676 Tanks and 150 Aircraft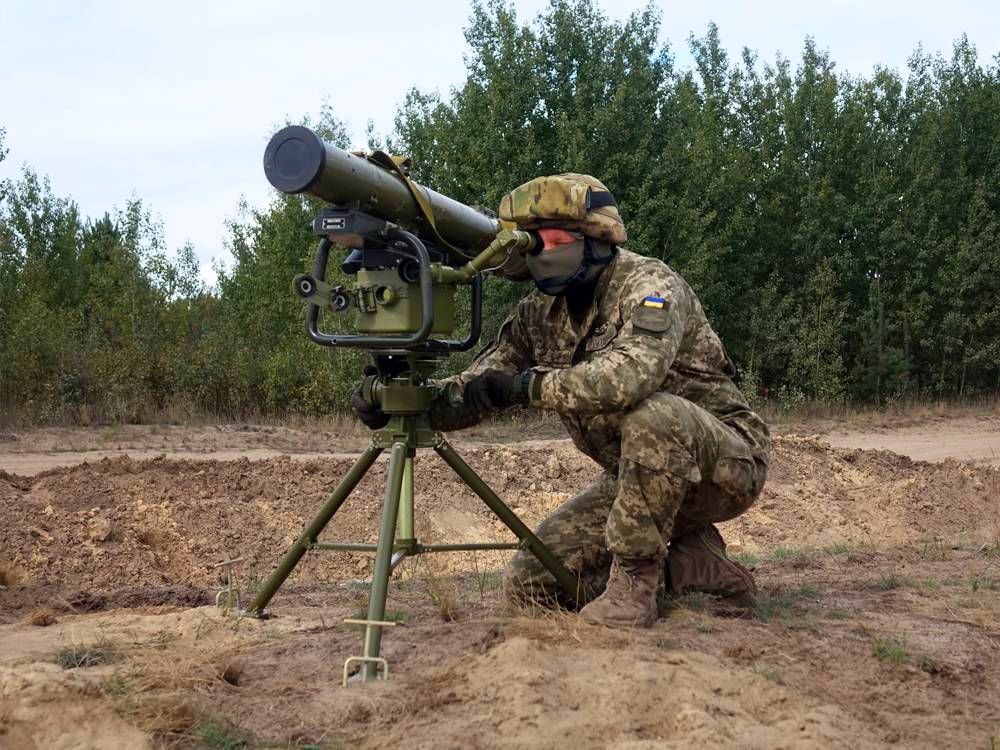 "At about 10 o'clock a column of russian armored vehicles moved on the route - T-72B3 tanks, armored personnel carriers, infantry fighting vehicles, self-propelled artillery units,"Grad" MRLS and supply trucks. I counted about 80-100 units of equipment, distance from us was 2.4 km. At the head of the column was a forward detachment of one BMP-2 infantry fighting vehicle and two tanks, followed by the main column at a distance of 50 meters. " - wrote Anatoly, the operator of Javelin ATGM from 128th Separate Mountain Assault Transcarpathian Brigade.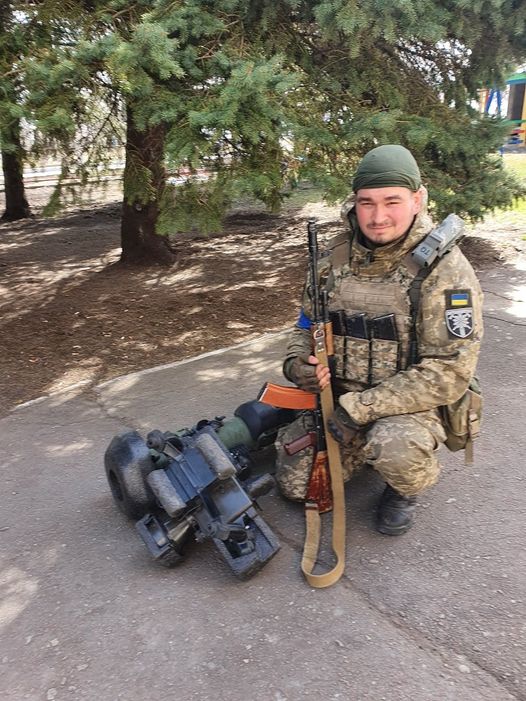 "The device was already prepared, we just took a position and waited for the enemy to come. And literally in six minutes one tank came out on the hill and started moving towards us. The distance to it was 1.5 kilometers. Next to us, the battle position was occupied by the operators of the Korsar anti-tank missile system (Ukrainian production). They fired the first shot and hit. Ammunition detonated in an enemy tank, the roof flew away, the crew was eliminated. And the equipment that followed the tank immediately turned off the route in the direction where my position was"
"I saw through the Javelin sight the thermal signature of the target - it was another T-72B3 tank. The homing head was already cooled, so I just shoot. And hit - the enemy tank caught fire. After that, another russian "box" (IFV) went up the hill. Our Korsar immediately fired at it and also hit. In a few minutes we destroyed two russian T-72 tanks and one IFV from Javelin and Korsar."
Thus, due to the professional actions of the fighters of the 128th Brigade, the movement of the enemy column in the amount of 80 to 100 units of various equipment was stopped.
Read more: The Defense Forces of Ukraine Received Another Trophy - KamAZ-63968 "Typhoon"
---
---