On October 6, 2023, the Ministry of Economy of Ukraine published a statement announcing that the Cabinet of Ministers had approved the Decree of the President of Ukraine regarding the implementation of the National Security and Defense Council's decision. According to this decision, more than 800 units of movable property of the aggressor country and its residents are to be confiscated.
It is specified in the document that it is proposed to confiscate 500 various types of freight wagons, 300 freight and passenger cars, automotive tankers, an oil tanker, an unspecified amount of construction equipment and an unspecified number of aviation engines, the specific type of which is also not disclosed.
Read more: Showing Off in Front of Kim: Dissecting the Claims of russian Missile with 1,750 kg of Explosive and New Kinzhal Carrier MiG-31I
It is also mentioned that 7 MiG-25 aircraft from the russian federation in non-operational condition will be confiscated and used for spare parts for Ukrainian combat aircraft.
The Ministry of Economy provides further details that all the movable property of the enemy will contribute to Ukrainian defense capabilities. Before implementing such a decision, the government officials conducted work to verify the assets of the russian federation and legally justify their confiscation, ensuring that the aggressor country cannot challenge this decision in international courts.
At the same time, the origin of the MiG-25 aircraft, formerly belonged to russia, and the specific components that can be removed from them and installed on Ukrainian Air Force aircraft, remain unclear.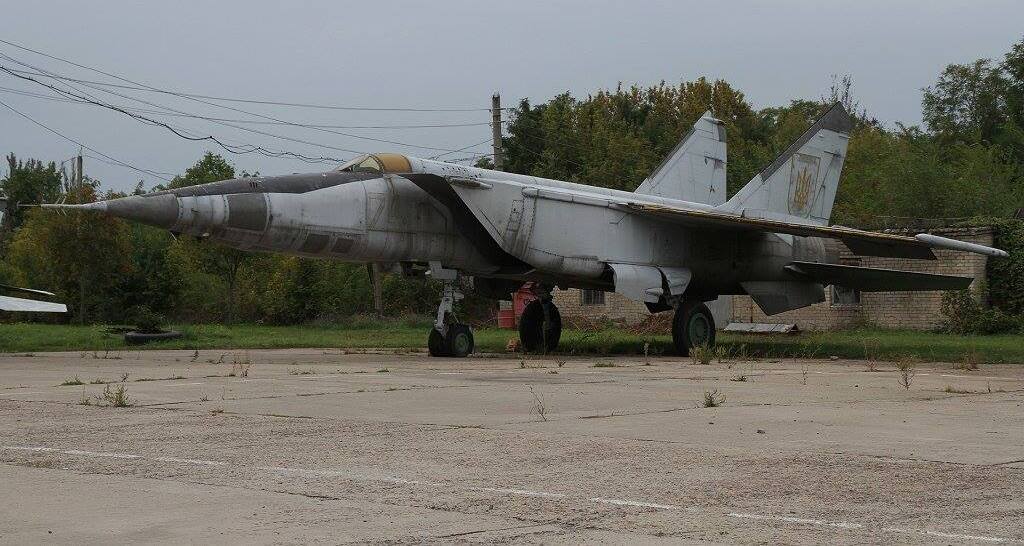 It can only be speculated that these are indeed the same seven MiG-25 aircraft that, according to some reports, underwent maintenance at one of Ukraine's defense facilities in the 1990s. However, these aircraft remained there as they were not paid for by the Ministry of Defense of russia. As of 2019, these aircraft were still on the premises of that facility.
It's important to emphasize that this is just a speculation, which may not necessarily reflect the actual situation. Nevertheless, it raises the question of which types of combat aircraft could potentially benefit from components taken from the MiG-25. Both Ukraine and russia retired and removed these types of aircraft from their arsenals in the late 1990s.
Read more: Ukraine Might Get Fewer F-16s Because of Argentina and China: Small World of Arms Deals and Politics
---
---