The russian army is actively bringing the MT-12 Rapira anti-tank guns to the frontlines, as well as its previous version T-12, which differs in a different carriage. Footage with their active deployment was seen at the end of March, and one of their likely uses was precisely in the role of strengthening anti-tank defense.
But the fighters of the 40th separate artillery brigade, together with the 10th separate mountain assault brigade, showed how such attempts end. Only one video recorded the destruction of four such guns at once, as well as two ammunition trucks.
Read more: ​Blind Armored Train Made by russians Won't Move Without Guidance by UAV
In general, the situation is predictable, since anti-tank guns began to be decommissioned back in the USSR due to the fact that they could no longer effectively fulfill their main role: they are too visible to the enemy, compared to a portable anti-tank missile system, but also poorly maneuverable.
In a situation where the Armed Forces of Ukraine can detect the positions of anti-tank guns from UAVs, then everything ends exactly in the following way: artillery fire and the destruction of the enemy. At the same time, talking about the MT-12 anti-tank defense, the enemy is still forced to pull them to the front. The situation is different if using the MT-12 for firing from closed positions, but even here russians are forced to deploy them close to the frontlines, as the maximum firing range of the MT-12 not more than 8 km.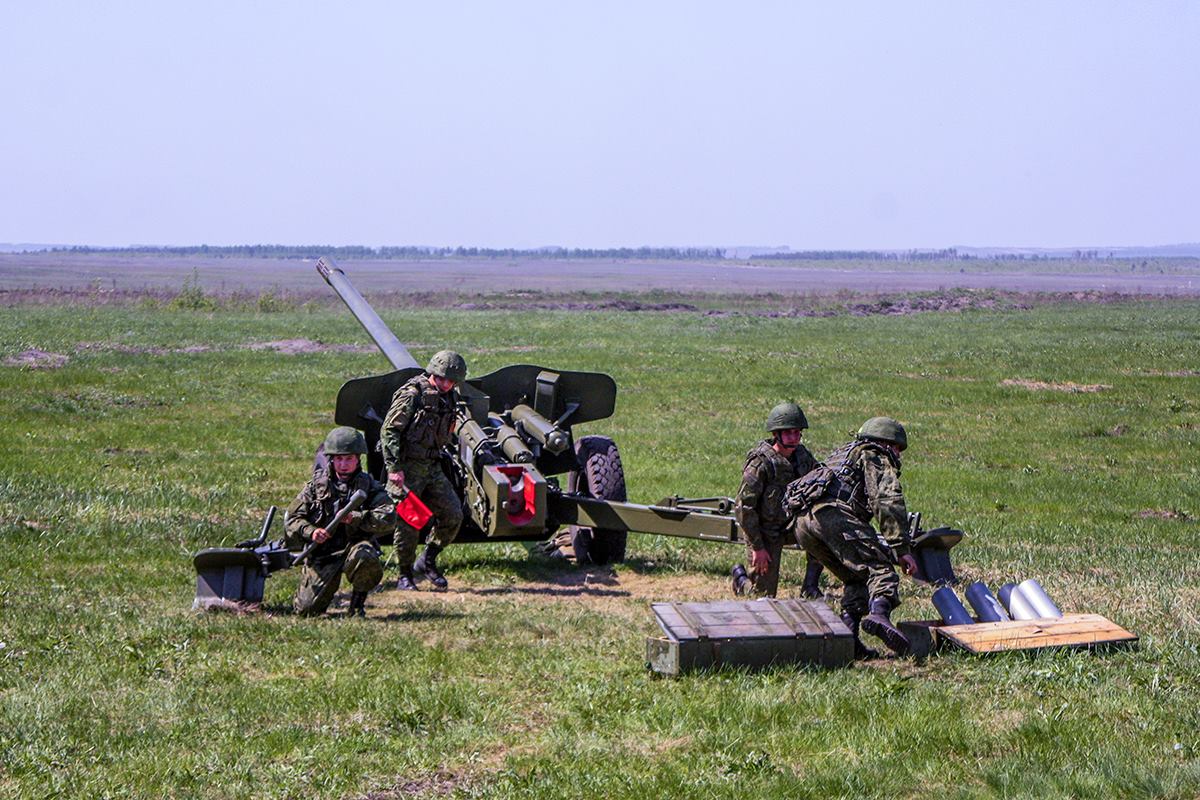 At the same time, in the video, the first two guns were located exactly at the anti-tank positions in the forest strip. If they were intended to fire from closed positions, then it was more logical to place them both behind the road and the embankment.

And this already means that the russian army experiences the lack of modern means of anti-tank defense and applies the MT-12 for this purpose. Defense Express reminds that russians have made a propaganda report where they told about training of "Leopard hunters": snipers and machine gunners, as well as RPG-7 grenade launchers, who are supposed to hit the tank with two shots in one direction.
Read more: ​Unique 675-sb3KDZ Protection Kit Did Not Save the russian BMP-3 Vehicle (Photo)
---
---