"In the course of hostilities, the city of Chuhuiv was liberated. The occupiers suffered heavy losses in personnel and equipment. Lieutenant Colonel Dmitry Safronov, Commander of the 61st Separate Marine Brigade of the Russian Armed Forces, and Lieutenant Colonel Denis Glebov, Deputy Commander of the 11th Separate Airborne Assault Brigade of the Russian Armed Forces, were killed," the General Staff of the Armed Forces of Ukraine posted on Facebook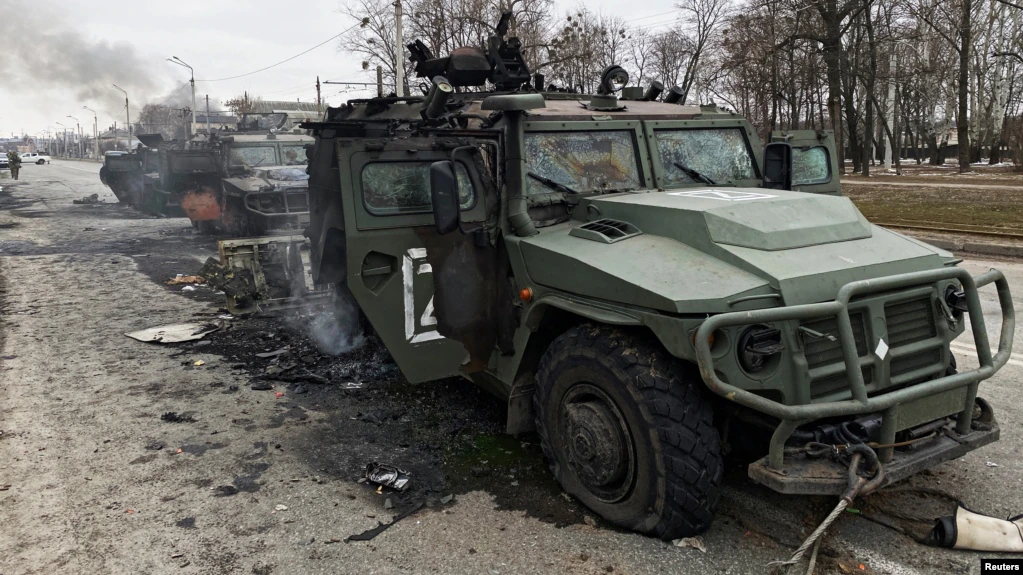 As noted, the enemy continues the offensive operation against Ukraine, focusing on the encirclement of Kyiv, Kharkiv, Chernihiv, Sumy and Mykolayiv, reaching the administrative borders in Luhansk and Donetsk regions, creating a land corridor with the TOT of Crimea in the direction of Mariupol - Novoazovsk. However, the invaders did not achieve the ultimate goal of eleven days of occupation.
Read more: Day Twelve of Ukraine Defending Against Russian Invasion (Live Updates)
According to the information, the enemy group began to accumulate resources for the storming of Kyiv. At the same time, the occupiers did not stop trying to prepare for the offensive in the Polissya, Siversky, Donetsk, and Tavriya directions.
In the Polissya direction, the enemy is trying to establish full control over the cities of Bucha and Irpin and get closer to the capital of Ukraine.
In the area of the city of Irpin, the enemy is moving in advance tank and motorized infantry units.
From the territory of the Republic of Belarus through the Chornobyl Exclusion Zone the supply of fuel and other material means for the occupying forces continues.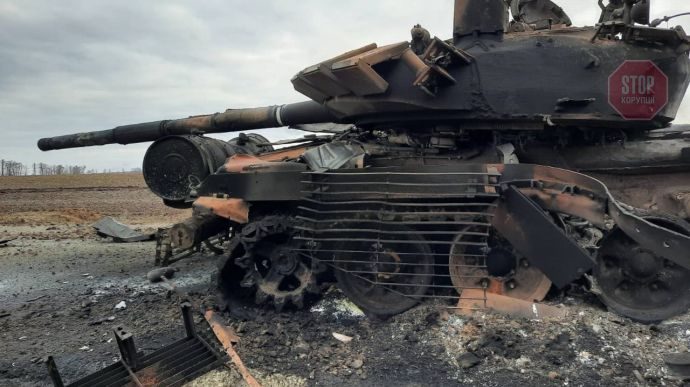 In the northern direction, the occupiers are trying to provide a tactical advantage to reach the eastern outskirts of Kiev through Brovarsky and Boryspil districts, as well as to establish control over the cities of Chernihiv and Sumy.
"After the units of the Armed Forces of Ukraine inflicted fire damage on the places of accumulation of the enemy's weapons in the areas of Nova Basan and Skripali, the enemy suffered significant losses, redeployed additional forces to replenish manpower and equipment," the General Staff informs.
In the Tavriya direction, the occupiers are conducting an offensive with forces of up to three battalion-tactical groups in the direction of the city of Zaporizhia. The enemy managed to restore the movement of trains on the Antonov railway bridge across the Dnieper.
In addition, the advance of enemy units in the northeastern direction along the Ingul River continues. A battalion-tactical group forced the river and occupied settlement Kashpero-Nikolaevka.
Read more: The Army of the Armed Forces of Ukraine: Russia's combat losses in Ukraine exceed 11,000 persons
---
---