According to the President of Ukraine, the positions set out in the document testify to the unity and closeness of the views of Ukraine and Azerbaijan on many issues and challenges of the regional and global dimensions.
"We have signed the Joint Declaration of the Presidents of Ukraine and Azerbaijan. It enshrines readiness to provide mutual support for the sovereignty and territorial integrity of our states within internationally recognized borders, joint counteraction to hybrid threats, the desire to ensure peace and stability in the Black Sea-Caspian region and beyond," said Volodymyr Zelenskyy during the meeting with the media following the Ukrainian-Azerbaijani talks.
Read more: Ukraine's Land Forces Sharing Combat Lessons Learned with Military Leaders from 18 NATO Allied & Partner Countries

"The document confirms the readiness of the parties to deepen the strategic partnership, in particular through the implementation of specific projects in areas of mutual interest," said a statement on the Ukrainian presidential website.
The agreement also stipulates further strengthening cooperation in the defense industry by completing current and developing new joint projects.
During their meeting, the two leaders also signed five agreements on cooperation in agriculture, energy, trade and land management, said the statement.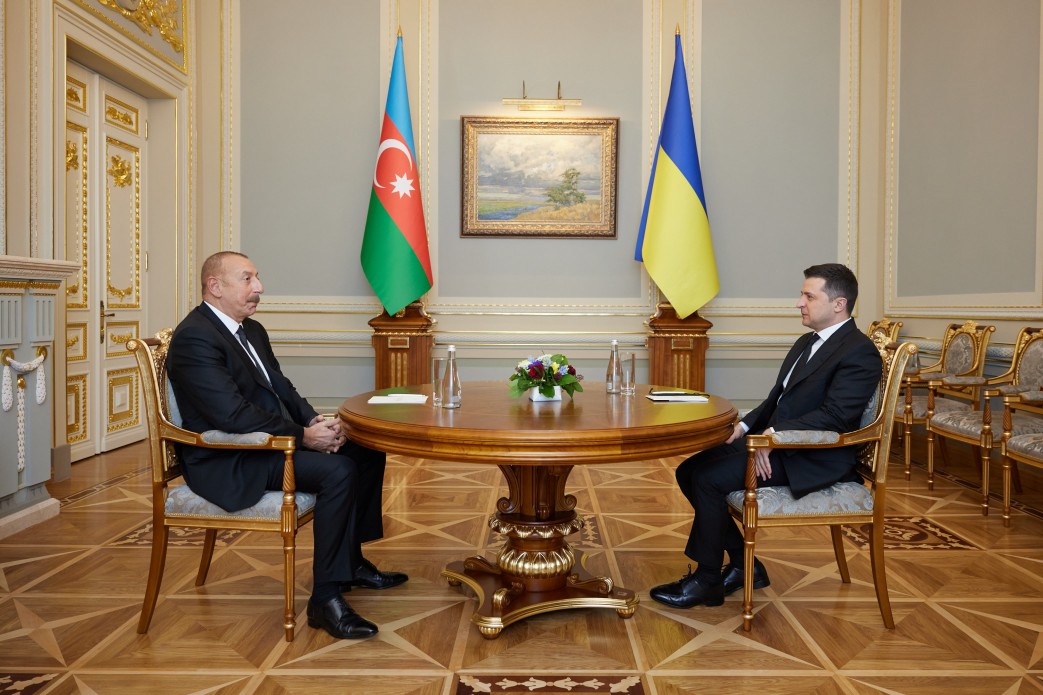 Diplomatic relations between Azerbaijan and Ukraine were established on January 31, 1992. Embassy of Ukraine in Azerbaijan was established in 1996, the Embassy of Azerbaijan in Ukraine was opened in 1997.
The basis of the relations between our countries is laid by treaty between Azerbaijan and Ukraine on friendship, cooperation and partnership signed on March 16, 2000 and the Declaration between the Republic of Azerbaijan and Ukraine on strategic partnership and friendship signed on May 22, 2008.
Read more: Neptun anti-ship missile system: key details of the newest Ukrainian armament
---
---