That is according to a statement of the brigade's official page on Facebook
"Our beautiful Ukrainian land in the Donetsk region, where we two Akatsiya 2S3 self-propelled howitzers were successfully destroyed. The work was performed by the 43rd Separate Artillery Brigade named after Hetman Taras Triasylo and our comrades from the 26th Artillery Brigade named after Colonel-Cornet Roman Dashkevych," the statment reads.
Read more: ​The Armed Forces of Ukraine Eliminate russians with Their Giant Self-Propelled Guns (Video)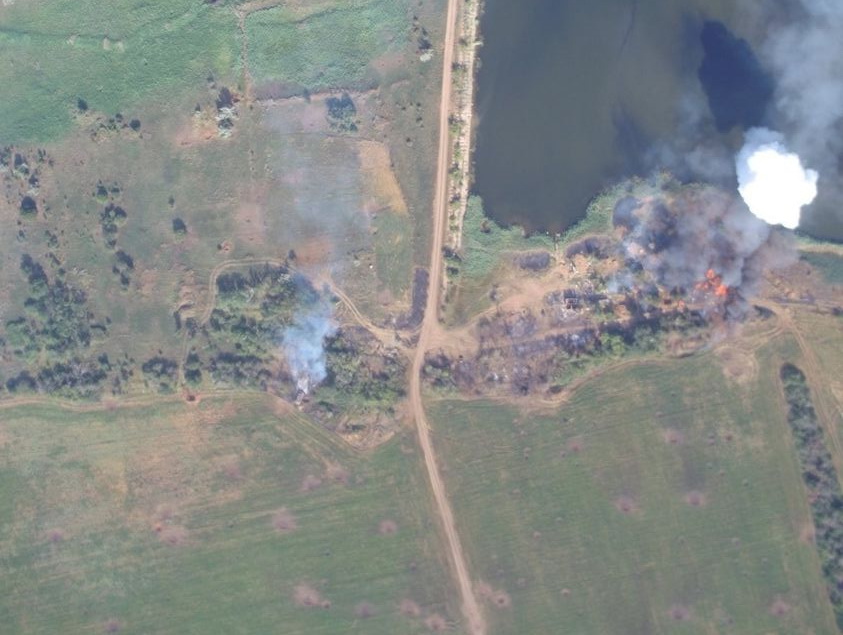 2S3 Akatsiya is a Soviet-made 152.4 mm self-propelled gun that is widly used by Russian troops.
It is known that the 43rd Separate Artillery Brigade named after Hetman Taras Triasylo is armed with 2S7 Pion 203mm self-propelled heavy artillery systems.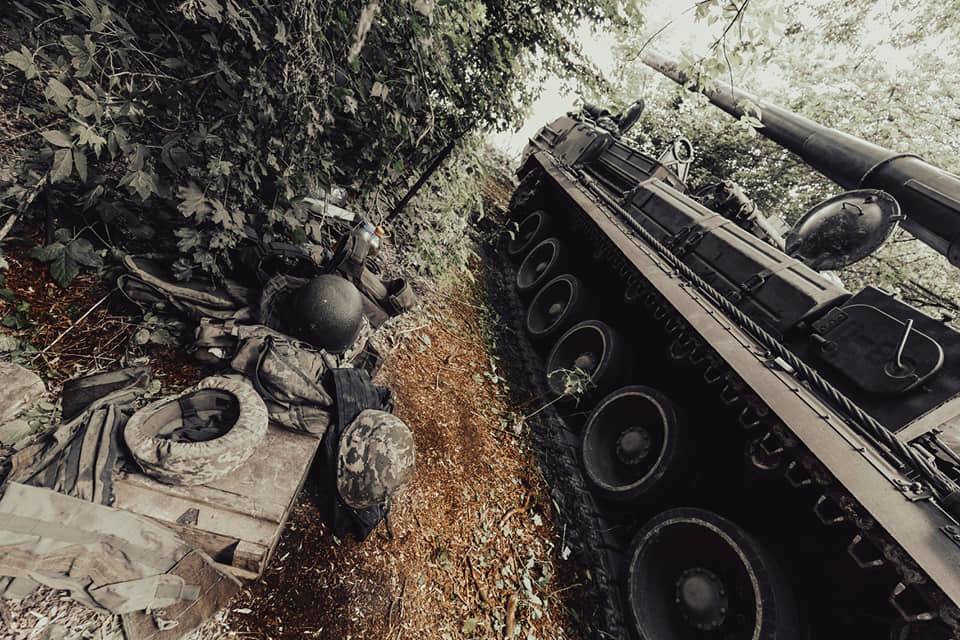 The 2S7 carries a crew of fourteen; seven are carried by the Pion and seven are with an auxiliary vehicle. It takes the crew of 14 men about six minutes to setup and five minutes to dismantle. It carries four 203 mm projectiles for immediate use. It is capable of firing nuclear ammunition. The gun has a range of 37,500 metres (23.3 mi), but this can be extended to 55,500 metres (34.5 mi) by using a Rocket Assisted Projectile.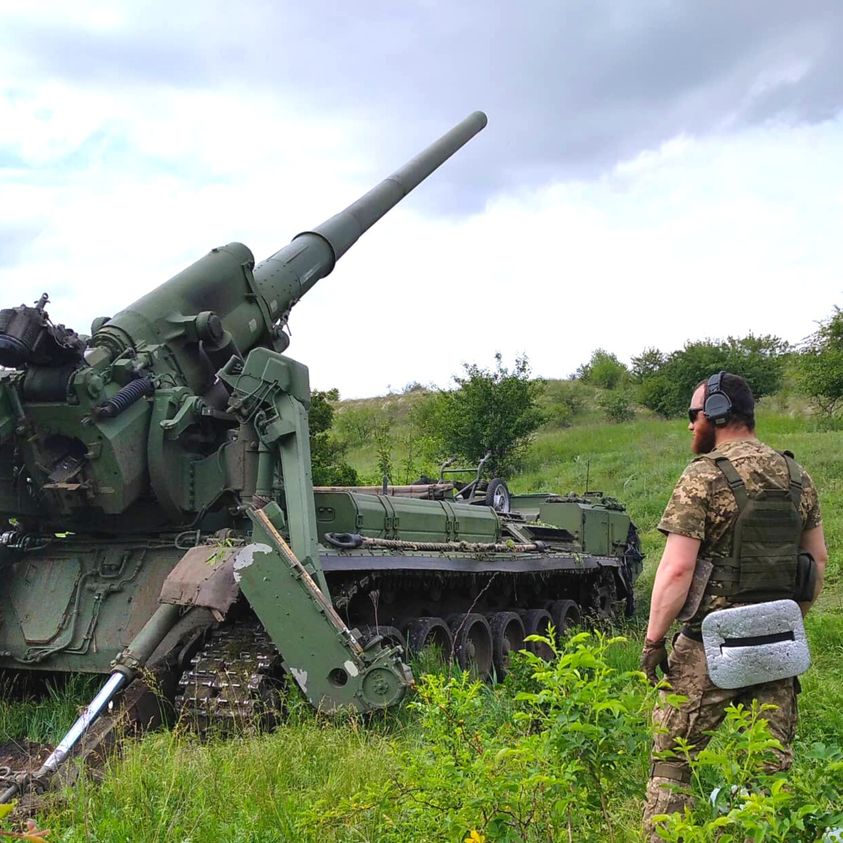 The system carries four rounds of ammunition; four more rounds are carried by the support vehicle. Due to the long range, the crew can fire one or two rounds and leave position before the first round hits the enemy position over 40 km away. This makes the 2S7 less susceptible to counter-battery fire, from an enemy with a counter-battery radar.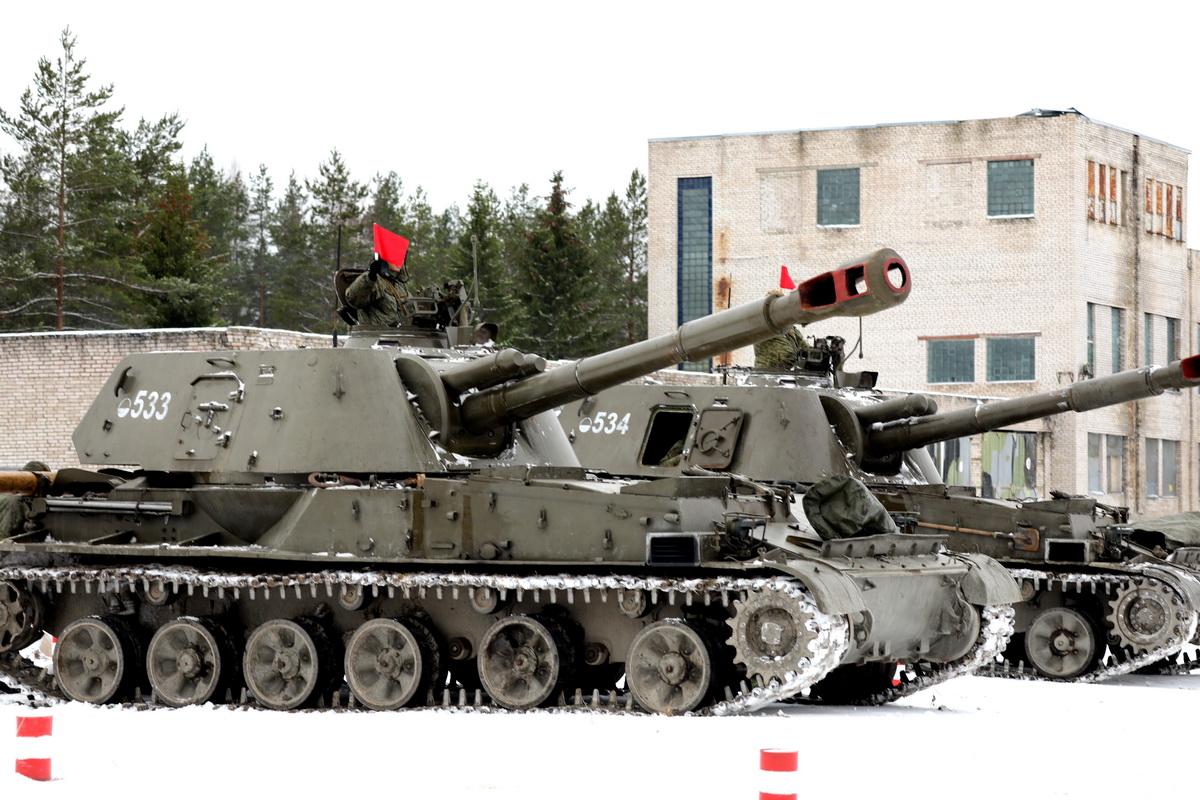 As Defense Express reported, artillerymen of Ukraine's 45th Separate Artillery Brigade destroyed enemy mortars positions in seven shots and also showed result of Pion artillery system strike.
Read more: ​'One-of-a-Kind' russian Guidance System of the 'Tornado-S' Missile is Based on Chips Acquired via AliExpress (Photo)
---
---