Recently, the national information portal "Tysk" published a video with the Russian 2S3 Akatsiya self-propelled gun, which got into a rather comical situation.
So, apparently, the driver of the vehicle failed to control, as a result of which the self-propelled gun almost fell off the bridge.
Read more: ​Success of russian Electronic Warfare Should Not be Overstated, and Here is Why
But what did not work out in this Russian self-propelled howitzer did in the KamAZ-63968 Typhoon-K MRAP vehicle - as it is claimed, the driver lost control, "unsuccessfully" entered a turn and flew off the bridge. The event allegedly took place at the beginning of March in the Luhansk region.
It is emphasized that the cost of the russian armored vehicle is about 1.5 million dollars (in general, it ranges from 1 to 2 million dollars in open sources).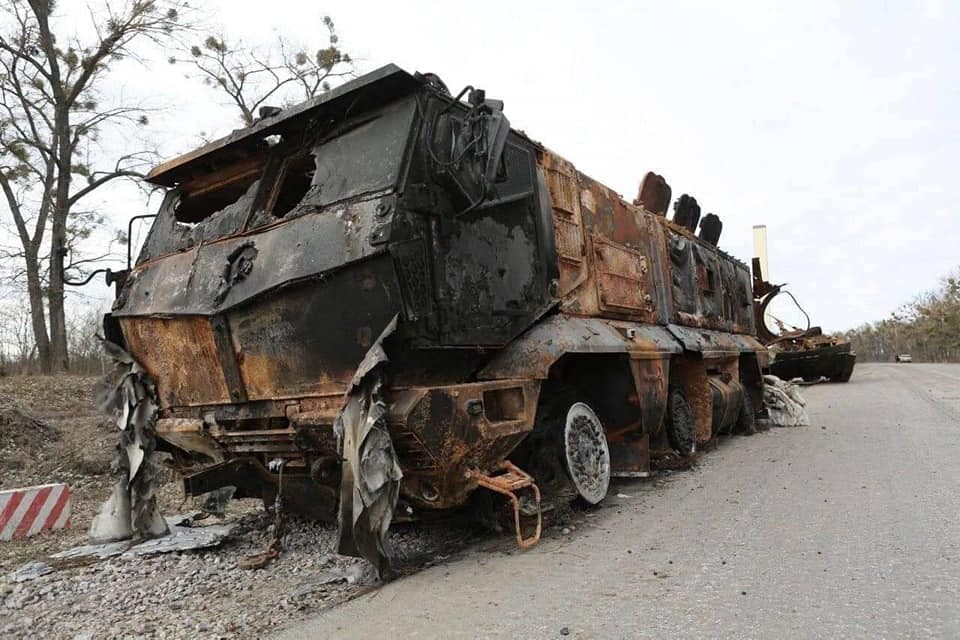 According to Oryx (a Dutch open-source intelligence defense analysis website), since the beginning of the full-scale invasion of Ukraine in February 2022, the russians have lost at least 23 of their KamAZ-63968 Typhoon-K MRAP vehicle, and most of them (15 units) were destroyed.
According to data from open sources, the russian federation has a total of up to 300 such vehicles in service.
Defense Express reported earlier that The Ukrainian Military Showed How They Eliminate Invaders with the Czech RM-70 Vampire MLRS
.
Read more: ​Ukraine's Defense Intelligence Says Explosion in Dzhankoi Destroyed russia's Kalibr Cruise Missiles
---
---