The Minister of Defense of the russian federation, Sergei Shoigu, has been to the russia's forefront. In the official message of the russian agency, it is stated that he "performed an overflight of the areas of deployment of troops and checked the frontline positions of russian units in the area of the Special Military Operation." What is more, Shoigu "talked with russian servicemen on the front lines." This news was also accompanied by a video of Shoigu flying in a helicopter and looking through the porthole.
But it is more interesting that the DeepState OSINT community geolocated these "front positions" of the russian army. As it turned out, they are located on the isthmus with the currently occupied Crimea.
Read more: Ukraine's MiG-29 Pilot Told How russia Throws "Kamikazes" Into Battle And Doesn't Spare Su-24 And Su-25 For That
In particular, quite characteristic trenches near Perekop village appear on the video. At the same time, this fortification in the form of a "surprised smiley" was excavated back in 2015.
In this situation, it is even difficult to choose what is more important. The fact that russia's Ministry of Defense calls the positions near Perekop "front-like" is due to the fact that they are realistically assessing their prospects in the near future.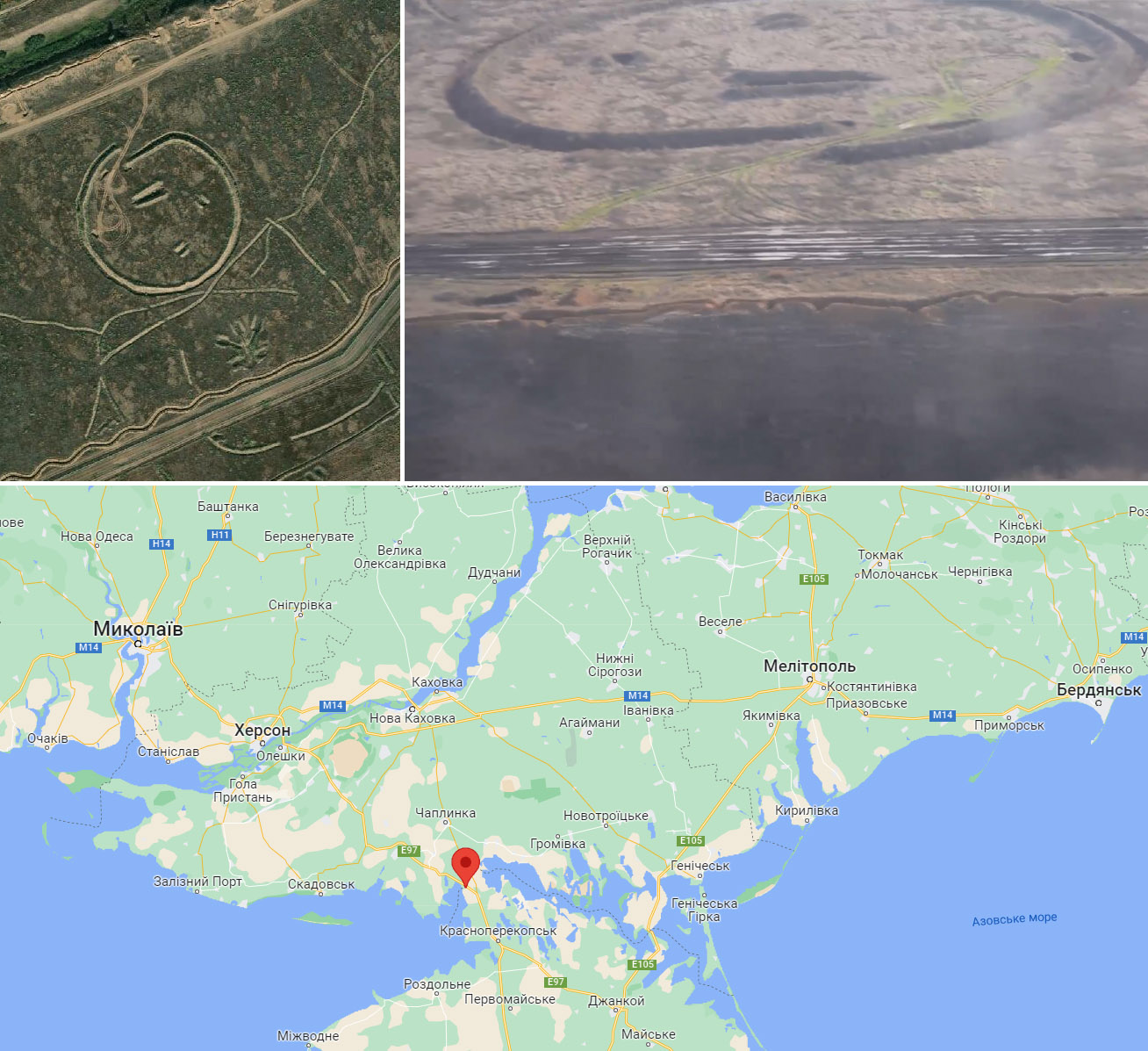 It is also interesting that russia's Deputy Minister of Defense Timur Ivanov, who is responsible for the organization of property management, troop quartering, and housing and medical support, as well as Deputy Commander of the russian Aerospace Forces for logistical support, Lieutenant General Zabit Kheirbekov, were with Shoigu on that helicopter.
Read more: How Much 155mm Ammunition Costs Now: an Example of the Rheinmetall Contract For 10,000 Shells
---
---