That is according to Deputy Prime Minister for Innovations, Development of Education, Science and Technologies – Minister of Digital Transformation of Ukraine Mykhailo Fedorov.
As the Deputy Prime Minister states, Ukraine's Naval drone fleet, being a unique development capable of changing the doctrine of warfare at sea, celebrates its 1st anniversary.
Read more: The Transformation of Naval Warfare: Ukraine's Struggle Against russia in the Black Sea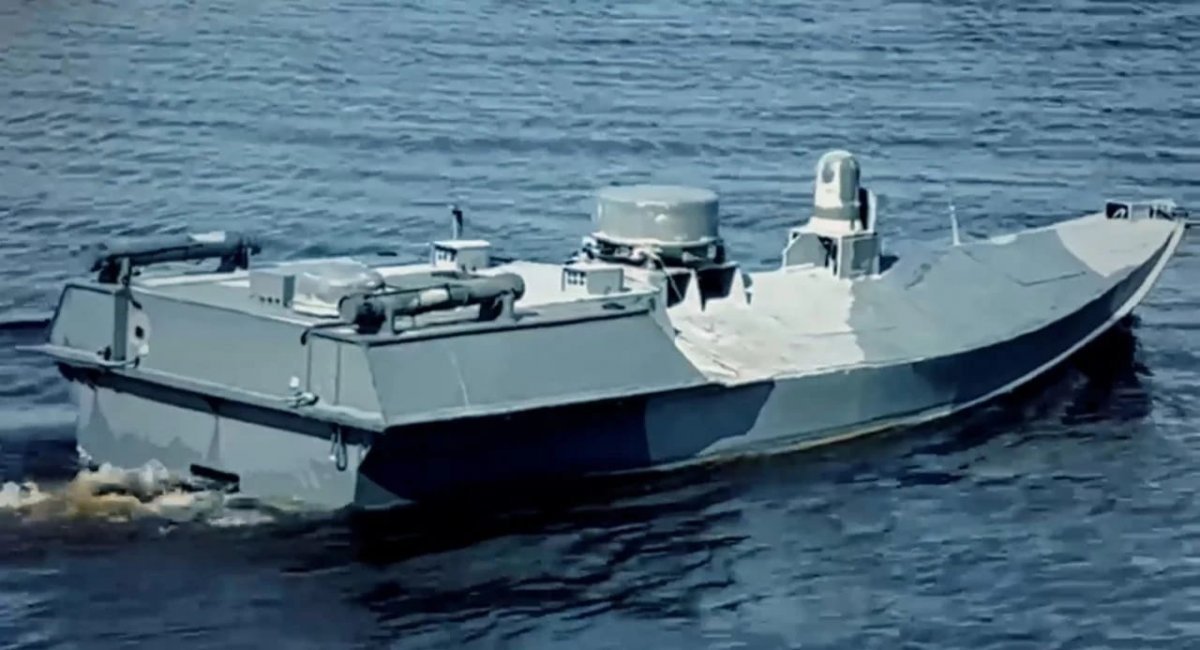 "In November 2022, the President launched a fundraiser through the United24 platform for the world's first fleet of naval drones. This is a unique development that changes the doctrine of warfare at sea and makes Russians fear for their ships. As of today, a part of the Russian Black Sea Fleet has sunk," the Vice Prime Minister posted on his accounts on social networks.
The minister recalled, that since November 2022, Ukraine's naval drone fleet has struck eight Russia's naval ships, including Admiral Makarov, Ivan Golubets, Ivan Khurs, Sergey Kotov, Novorossiysk, Akula and Serna.
Fedorov stressed that the whole world is already admiring Ukrainian drone attacks. However, according to him, this is only the beginning.
"The whole world is fascinated by our drone attacks. And this is just the beginning. We continue to develop and improve the technology so that you will see even more affected Russian ships in the news," the Deputy Prime Minister emphasized.
He thanked everyone who supports UNITED24 and helps. The post is accompanied by an appropriate video:
According to the video, on November 11, UNITED24 launched a legendry fundraiser for naval drones. The video reveals that the funds for the first drone were collected in just two hours and it was named after the city of Kherson, which was liberated from the russian invaders by Ukrainian troops at that time. In total, UNITED24 collected UAH 500,000,000 for 50 drones, 20 of which received a unique symbolic names. 93 countries, Ukrainian and international businesses, volunteers and opinion leaders joined the gathering.
You can also support the fundraiser!
Read more: ​Two russia's Landing Craft Were Destroyed and This Is a Historic Event for Ukraine's Fleet of Kamikaze Boats
---
---