The Armed Forces of Ukraine servicemen destroyed one of the rare vehicles of the Russian occupation forces. This was reported by the Ukrainian Air Assault Forces Command of the Armed Forces of Ukraine.
Thus, the artillerymen of the 79th Air Assault Brigade of the Armed Forces of Ukraine destroyed the BAT-2 armored tracklayer of the occupiers with accurate artillery fire.
Read more: ​Russians Embezzle Own "Tor" Air Defense Systems
The BAT-2 armored tracklayer based on the MT-T prime mover, developed by the Kharkiv Design Bureau of Mechanical Engineering. It is used for mechanization of engineering works, preparation and the maintenance of military roads, etc.
The vehicle was produced in small series. According to the Military Balance, as of 2021, the russian federation had an indefinite number of such vehicles in service, while there are 53 BAT-2 armored tracklayers in the assets of the Armed Forces of Ukraine.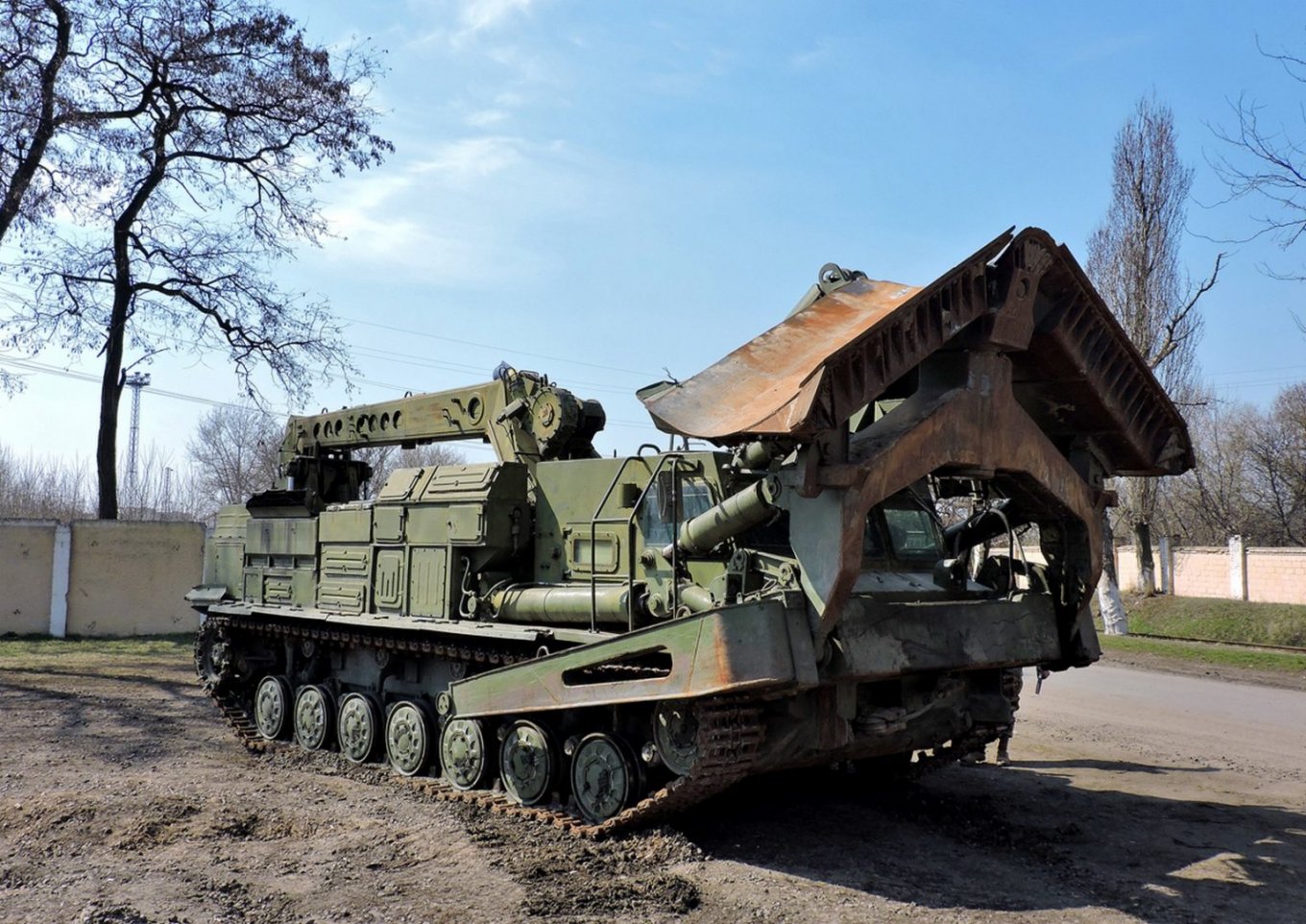 At the same time, according to Oryx, since the beginning of the full-scale war with Ukraine, russia has lost five such vehicles: three of them were destroyed (including the one mentioned in the news), two more were trophied.
Read more: 112 Days of the War: Russian Casualties in Ukraine
---
---