Poor CCM typically provides some military advantage to defending forces.
That is according to a latest the U.K. Defense Ministry's Defense Intelligence update on the situation in Ukraine.
Read more: ​The European Commission to Boost the Ammunition Production, Ukraine will Get a Delivery Worth 1 Billion Euro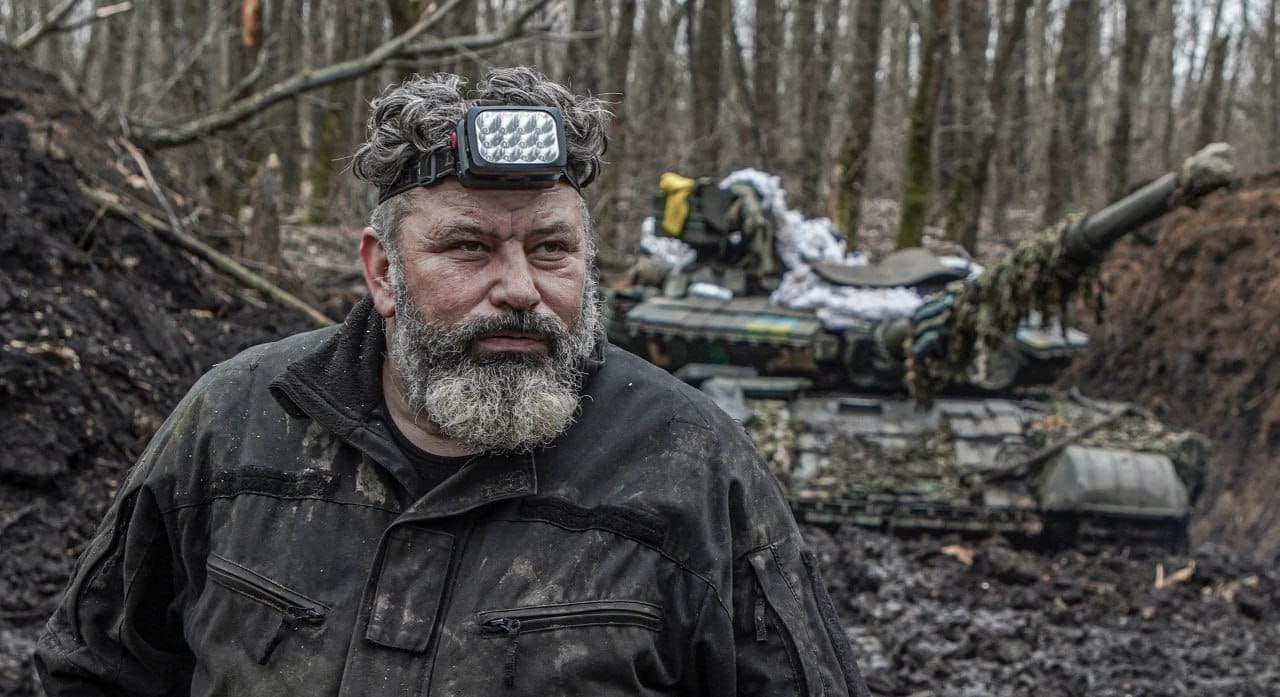 As the update states, "daytime soil temperatures have risen and are now largely above freezing. As experienced since mid-February 2023, overnight freeze and daytime thaw remains likely until next week."
The U.K. Defense Ministry's Defense Intelligence estimates, that forecast warmer than average conditions for the remainder of winter and spring will further reduce CCM.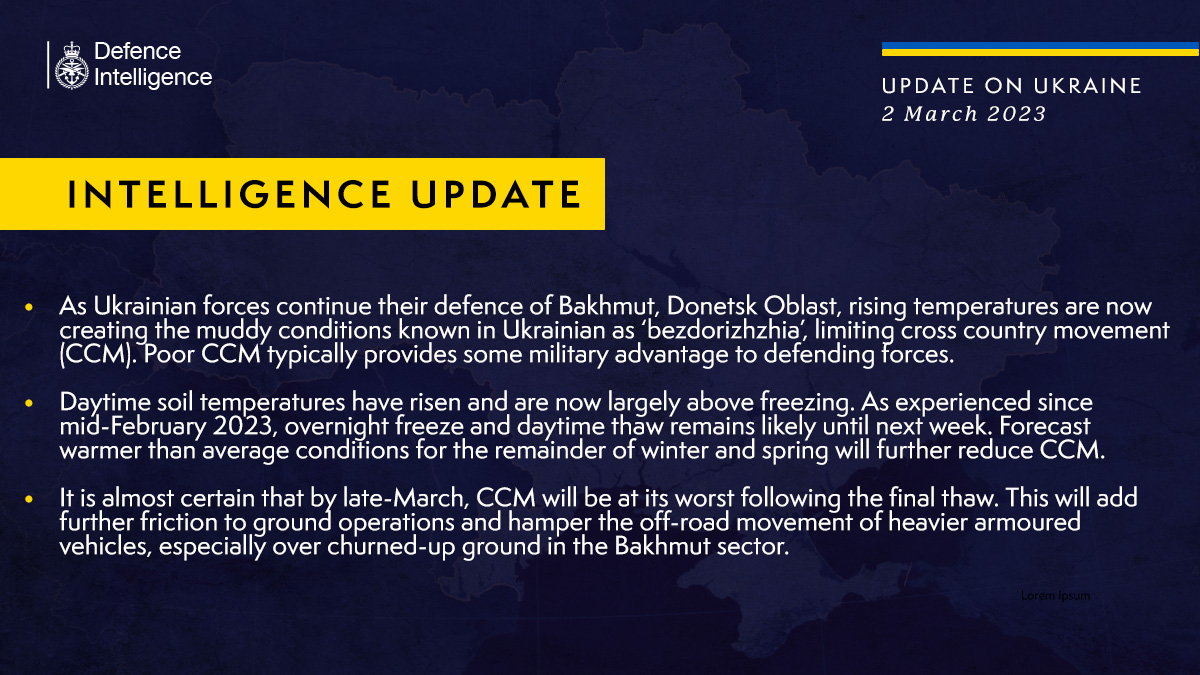 British Intelligence predicts that until the end of March, weather conditions will not favor battles with the use of heavy armored vehicles.
"It is almost certain that by late-March, CCM will be at its worst following the final thaw. This will add further friction to ground operations and hamper the off-road movement of heavier armoured vehicles, especially over churned-up ground in the Bakhmut sector," the update reads.
As Defense Express reported, that the UK Defense Intelligence Said russia Trying Overload Ukrainian Air Defense Launching Iranian-made UAVs Closer to Kyiv.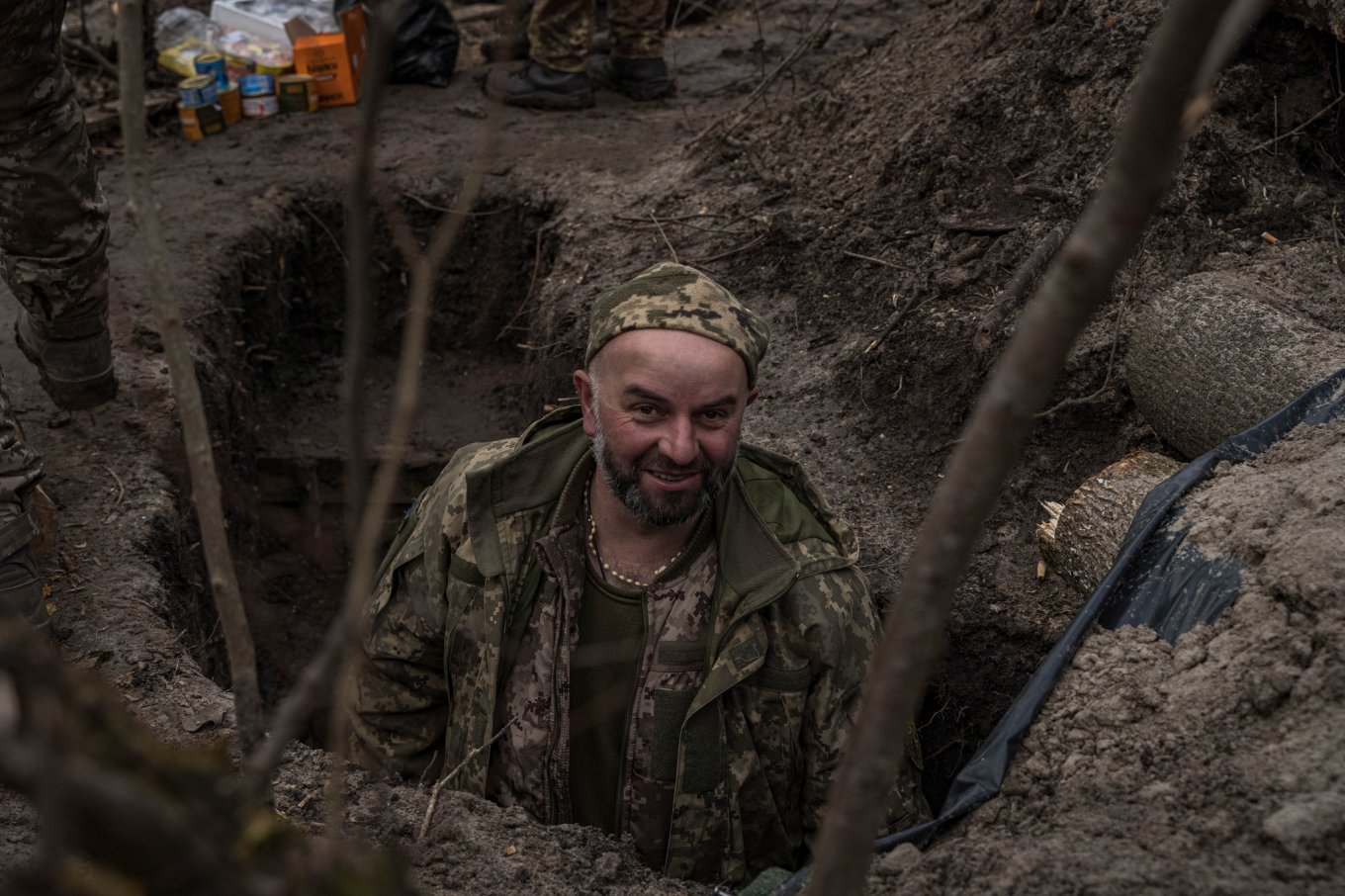 Read more: ​Slovakia is Ready to Provide Fighter Jets to Ukraine: the Number is Named
---
---