Over the last week fighting has intensified around the banks of the lower reaches of the Dnipro River. Ukraine has given higher priority to operations in this sector, building up small bridgeheads on the east bank it has controlled since the summer, the UK Defense Intelligence reports.
Russia has likely been alert to the possibly of attacks across the river since it withdrew its forces from the western bank 12 months ago. The area is under the control of the newly established 18th Combined Arms Army, after some of the units previously in the area were diverted to the Orikhiv axis to the east.
Read more: ​The UK Defense Intelligence: russia Shifts from Elite Offensives to Penal Battalions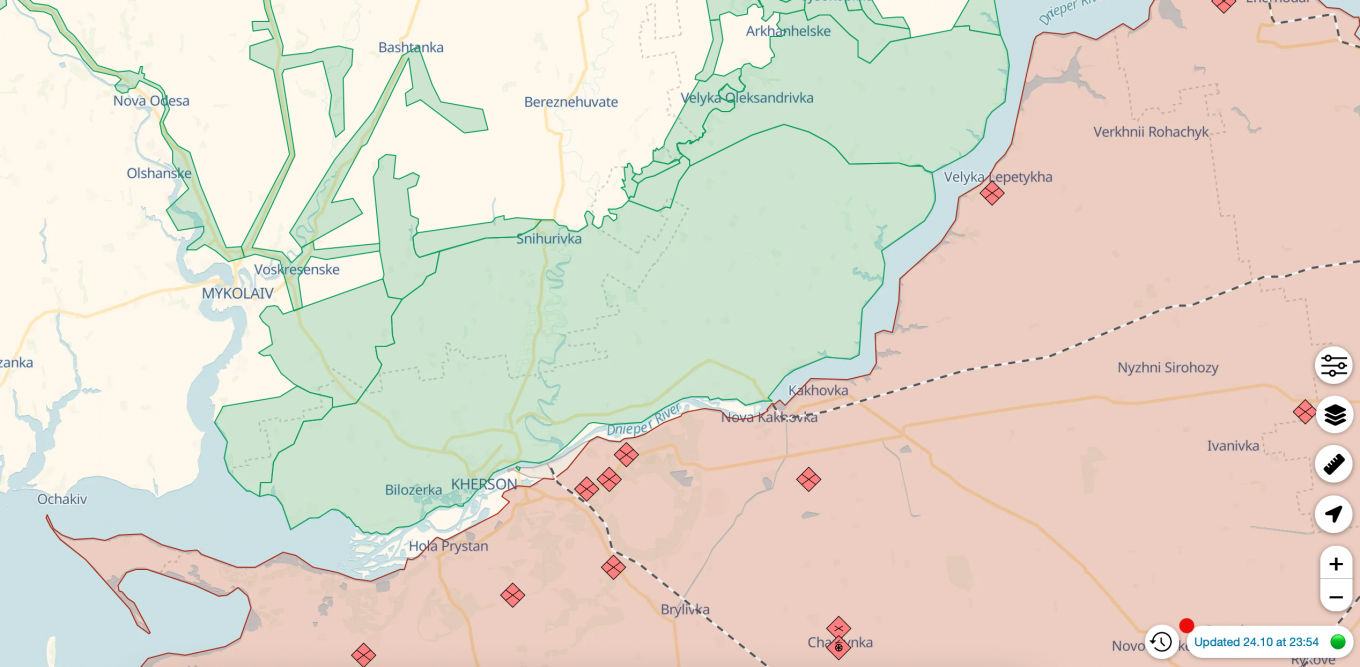 As in most sectors, a decisive factor is almost certainly the combatants' ability to bring accurate, intense artillery fire to bear. Initial indication suggests that russia has maintained a significant artillery capability within range of the river.
Read more: ​The UK Defense Intelligence Makes a Deep Dive into russia's Government Spending Amid the War on Ukraine
---
---