In the new report, the Institute for the Study of War talked about the state of russia's battle units. The areas in Kherson Oblast and Donbas, where the Armed Forces of Ukraine continue to wage fierce battles with the enemy, deserve special attention.
In particular, in Kherson Oblast, as ISW writes, the command of russia's troops is trying to prevent a descent into chaos, as happened in Kharkiv Oblast.
Read more: Is russian Defense Industry Ready For the Long War: the Look Without Hype and Fear
The enemy has strengthened its positions, and the defense is held by units of the elite 1st Guards Tank Army, the other units of which were defeated in Kharkiv Oblast.
Defense Express notes that even before the start of Ukraine's counteroffensive in Kherson Oblast, the Kremlin also drove other elite units there, in particular units of the airborne troops. Despite this, the Armed Forces of Ukraine continue to advance in three directions at once: to Kherson, along the axis of the M14 highway, from Bilohirka in the direction of Novaa Kakhovka, and from the north.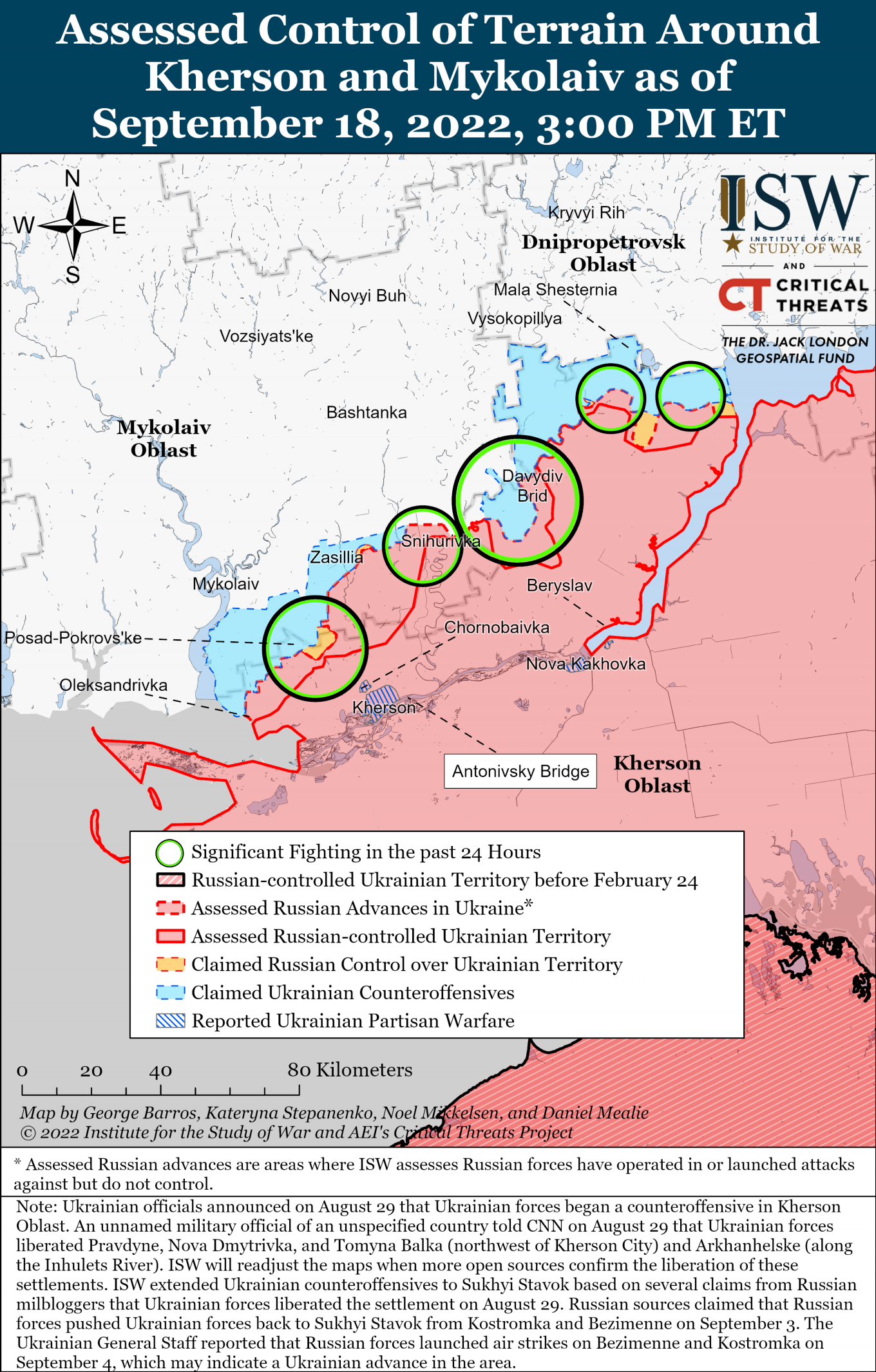 In this situation, it is necessary to understand that time plays against the enemy, because in order to maintain the units, russian invaders must provide their logistics. But Ukraine's military successfully keeps control over the transfer of new enemy forces. For example, yesterday the Operational Command South reported that russians tried to use a barge to transfer troops, which was sent to the bottom along with 5 units of armored vehicles and 62 russians.
Overall, the only direction in which the russians are trying to advance is Donbas. According to ISW, based on the monitoring of sources in the russian federation, the command of russian units in this direction has been issued an order to hold their positions under any conditions and regardless of the operational situation. In fact, this is an order "not to take a step back", which may look somewhat strange, as the russians are on the attack.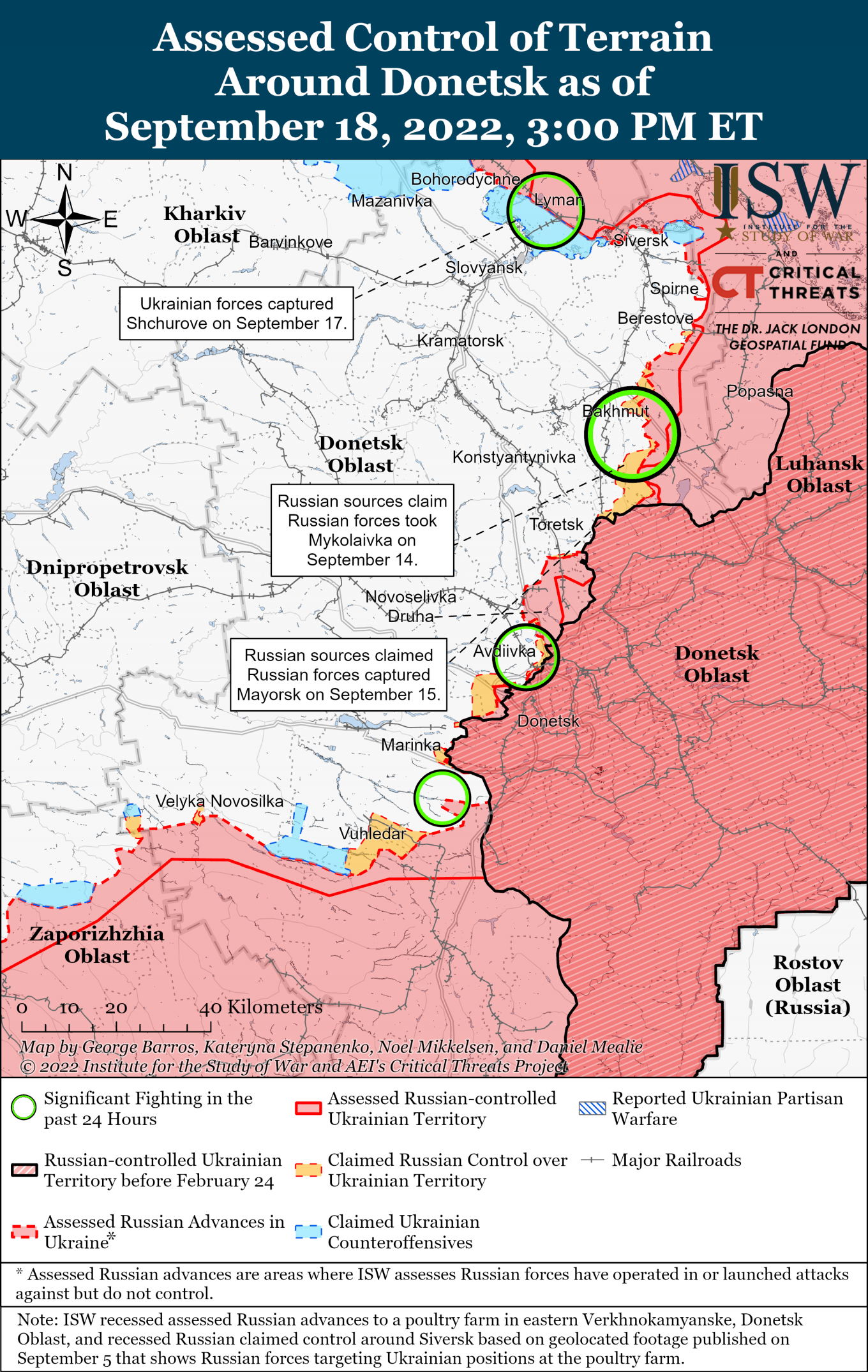 Apparently, russians in this area are aware of the limits of their offensive potential, which will need switching to defense in order to recover.
Read more: ​208 Days of the War: russian Casualties in Ukraine
---
---