The new loitering munition has now been fielded and successfully used as intended.
SpecTechnoExport is promoting RAM UAV for export.
Read more: The future through the prism of the past
RAM UAV is meant to search and attack air defense batteries and armored targets to be located in the target area on land or at sea.
The RAM UAV kamikaze drone is built with extensive use of composite materials, which its designer claims makes it very low-observable to enemy air defenses. Propelled by a low acoustic signature electric motor, the RAM UAV can covertly attack by surprise, even from a short distance from the target.
An electric motor enables it to fly to 30 km at 70 km/h cruising speed. Launch is catapult assisted.
The drone takes only 10 minutes to go from unpack to launch. It can stay aloft for up to 40 minutes, which is quite enough to get a target detected and destroyed by lethality.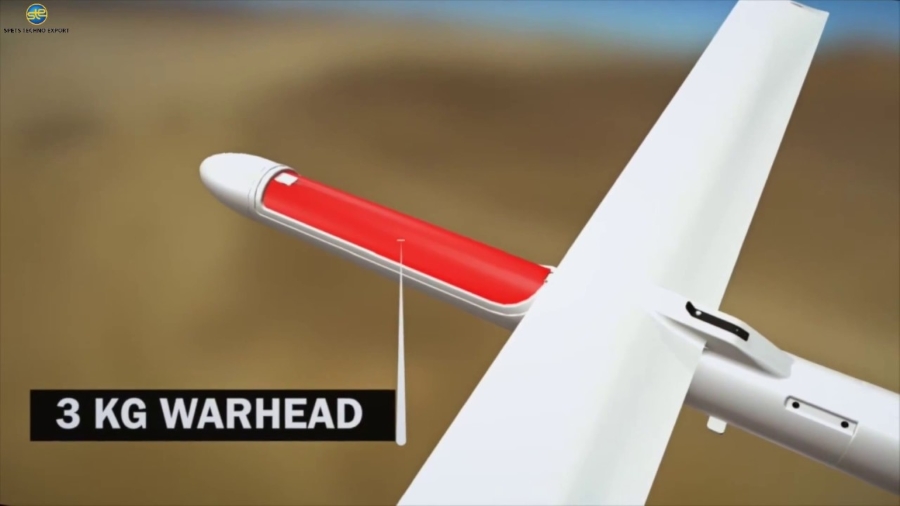 The RAM UAV has an integral flight controller capability which supports the functionality that includes autonomous preprogrammed flight, live video streaming, and guiding the munition to a target once it is located.
The loitering munition measures 1.78 m long and with a 2.3 m wingspan and has a maximum take-off weight of 8 kg, including a warhead weighing up to 3 kg depending on the type of killing agent used.
The munition comes with three options for warhead depending on the types of targets to be attacked:
- thermobaric warhead will be used to defeat enemy personnel sheltered in buildings and fortifications, and to destroy light armored vehicles with crews and infantry passengers;
- High Explosive Anti-Tank (HEAT) warhead will be used against armored targets on land or at sea;
- High Explosive Fragmentation (HEF) warhead will be used against personnel targets encountered in open-area engagements.
The UAV RAM has been tested in real-world combat scenarios as part of the Joint Forces Operation (renamed from Anti-Terrorist Operation as of 1 May 2018) against Russian military aggression in Eastern Ukraine, and showed very high immunity against enemy jamming attempts.
Loitering munitions provide small ground units and special operations forces with a precision guided attack capability at a relatively low cost, which makes them increasingly demanded among military customers worldwide, and this gives hope that the RAM UAV will have a success in the global UAV market.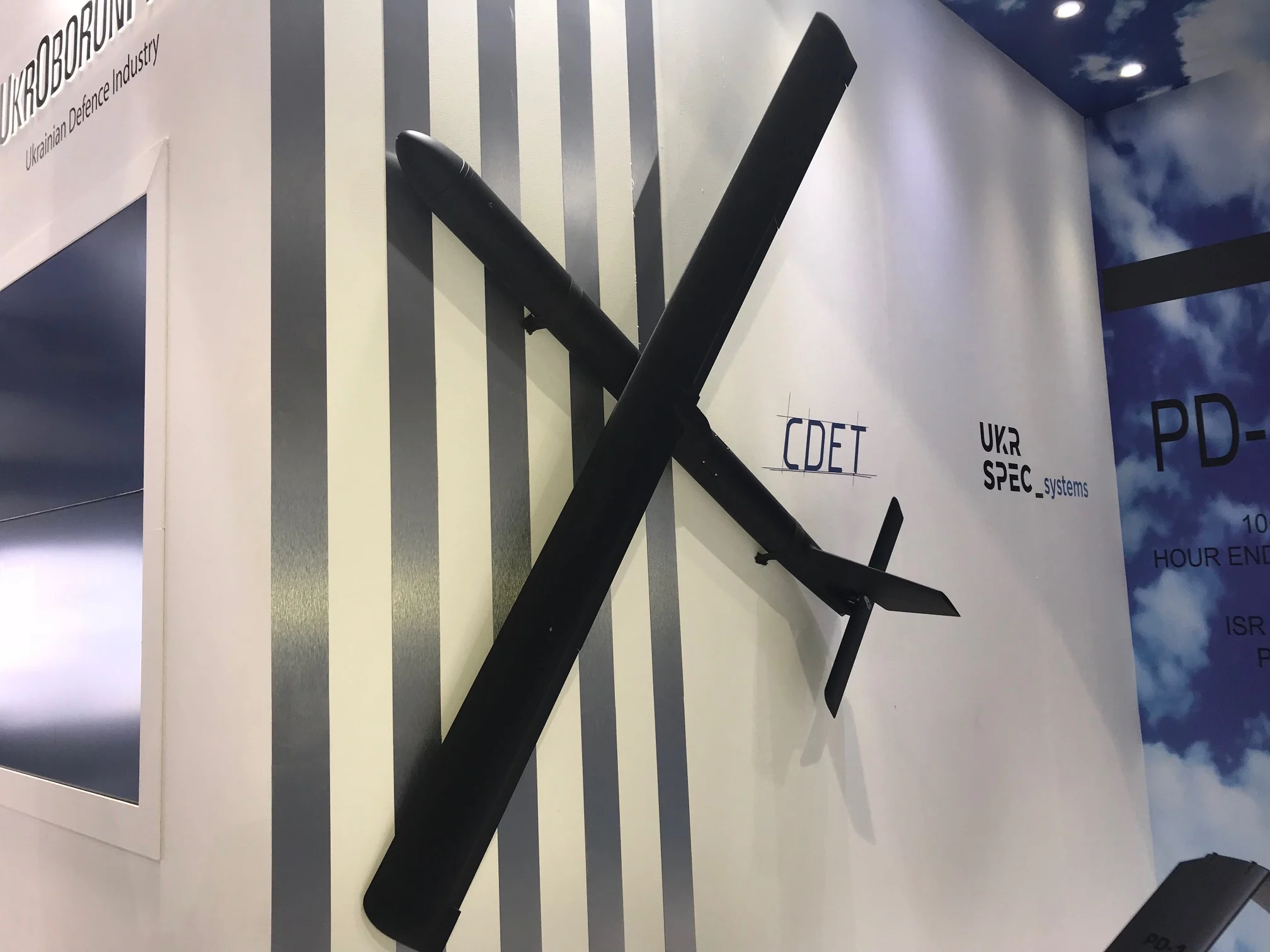 Current-generation suicide kamikaze drones can be deployed in complex battlefield environments, including urban areas and otherwise challenging terrains and, also, in close-combat situations involving a high risk of casualties among friendly forces and uninvolved parties, but they are especially useful where conventional artillery or missiles cannot be used because of reasons that include among others excessive workloads on commanders and the specifics of projectile/missile trajectories.
Only few countries are currently developing and producing Kamikaze drones or procuring them for own militaries. Among them are Israel, Iran, China, South Korea, Poland, the USA, and Turkey among several others, and Ukraine has now entered that circle of countries.
RAM UAV Loitering Munition. Key Specifications:
| | |
| --- | --- |
| Wingspan | 2.3 m |
| Length | 1.78 |
| Launch method | catapult |
| Airspeed | 70 km/h |
| Max take-off weight | 8 kg |
| Warhead weight | 3 kg |
| Range | ≤30 km |
| Endurance | ≤40 min |
| Prep time from unpack to launch | 10 min |
Read more: 1,100 Russian tanks, 330 warplanes along border with Ukraine
---
---