According to her, the world community must guarantee a further coordinated response to stop Russian aggression, as well as bringing all those responsible to justice.
"We need to prevent similar aggressions in other regions. And my government will soon announce an additional comprehensive assistance package for Ukraine. The more powerful Ukraine, the safer for all of us", – stated Andersson.
Read more: ​Spain to Send Not Only M113 APC, But Also Battery of Aspide SAM for Ukraine's Armed Forces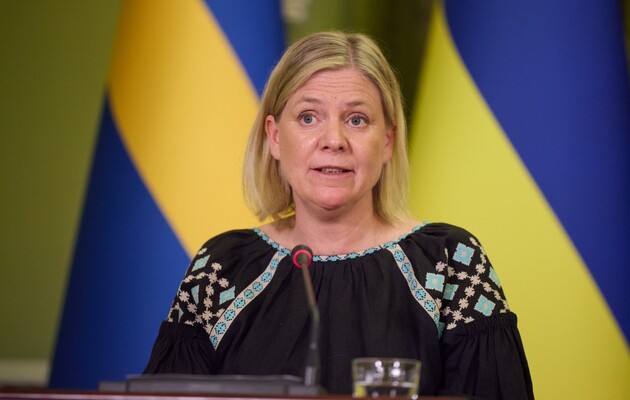 Earlier the Minister of Defense of the country Peter Hultqvist said on the results of the Copenhagen Conference for Northern European Defense Allies of Ukraine Sweden suppose that it could start production of arms for Ukraine.
Twenty-six countries participated in the Conference then managed to collect about about 1.5 billion euros for military assistance to Ukraine such as training and demining, as well as reached agreements on expansion of defense assistance in key areas. According to the head of the Ministry of Defense of Sweden, in the interview for SVT, the production of Swedish weapons is not excluded but it's too early to talk about it. Nevertheless, Poland, the Czech Republic and Slovakia have already reported that they are ready to help with the production of weapons.
"It is about using production lines in different countries to produce weapons that can be delivered directly to Ukraine", – Peter Hultqvist said. A fund will also be established, where countries can contribute for the production of weapons in Ukraine.
Thus, apparently Swedish arms will more actively strengthen Armed Forces of Ukraine (AFU). And it should be recalled that Ukraine is already operating a large number of weapons, specifically, such anti-tank systems as NLAW and Carl Gustaf that have also been developed in Sweden.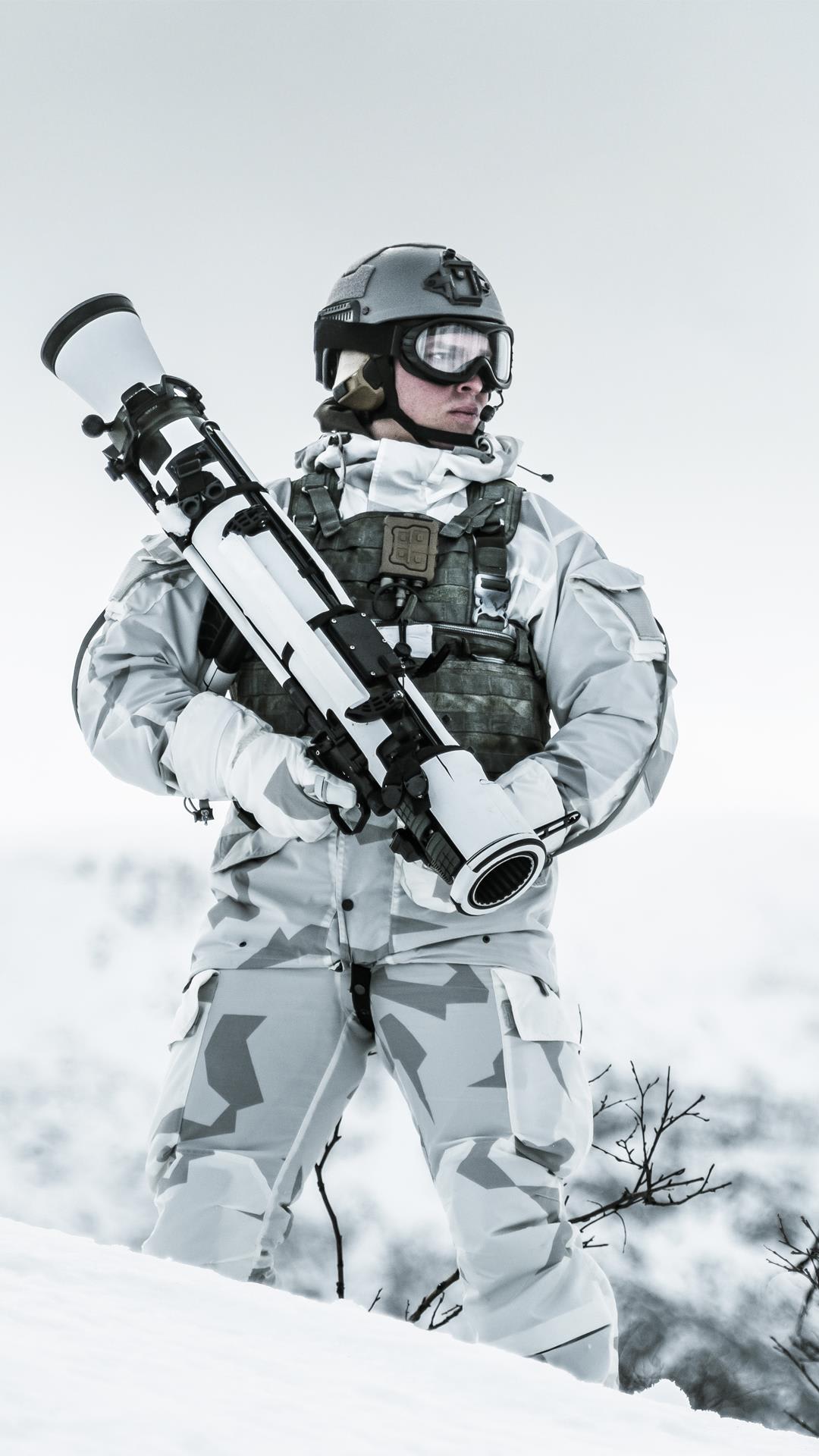 And it's not surprising because Sweden is one of the most powerful armament manufacturers in a whole Europe. This is due to the fact that country since the Cold War has independently solved its security issues and actually has armed itself, creating extremely interesting samples of weaponry.
Sweden is one of the most powerful modern armament manufacturers in Europe: NLAW ATGM, СV90 IFV, Gripen fighter aircraft, the Archer Artillery System – all them are Swedish developments. Let's imagine that something of that will come to Ukraine's Armed Forces:
CV90 IFV
For instance, Swedish Strf 90 infantry fighting vehicle which has been developed by Hägglunds and Bofors is a real bestseller on the market of armoured vehicles. It is more known as CV90 IFV. The vehicle is in a service with 6 countries besides Sweden. Interestingly, recently Czechia and Slovakia have chosen it for rearmament.
In addition, Hägglunds and Bofors now is a part of British military giant BAE Systems. Taking into account position of London, hypothetical possibility of supplying CV90 to Ukraine most likely will get a "green light". Moreover, the Czech Republic, according to the terms of contract, has received wide localisation of production, which allows to expand the narrow ones for the production of machines.
We will remind that CV90 in its Mk IV last version – is powerful IFV, that weights 37 tons. The vehicle can be equipped with wide range of western cannons from 25-mm to 45-mm along with ATGM (basic one is Israeli Spike-LR but it can be replaced).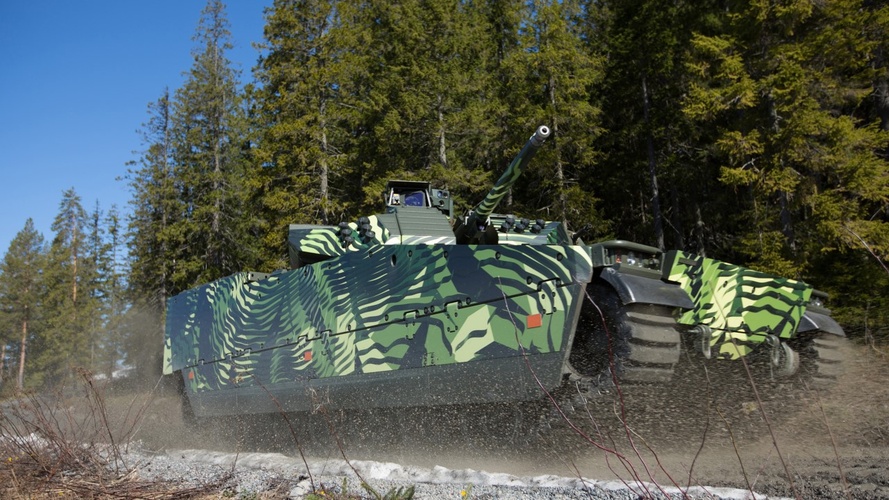 CV90 Mk IV IFV is equipped with a diesel of 1000 hp, max speed is 70 km/h and it is able to transport 7–8 troops and 3 crew members. This infantry fighting vehicle has digital architecture able to integrate modern digital equipment and sensors, including those supporting augmented reality.
JAS 39 Gripen
One more famous Swedish modern weapon system is JAS 39 Gripen fighter of 4+ generation by Saab. It is able to complete a whole range of tasks of air defense and high-precision strikes on ground target. Gripen has been one of the main candidates for strengthening Ukrainian Air Force in 2020 because of its high performance characteristics and low cost of flight hour.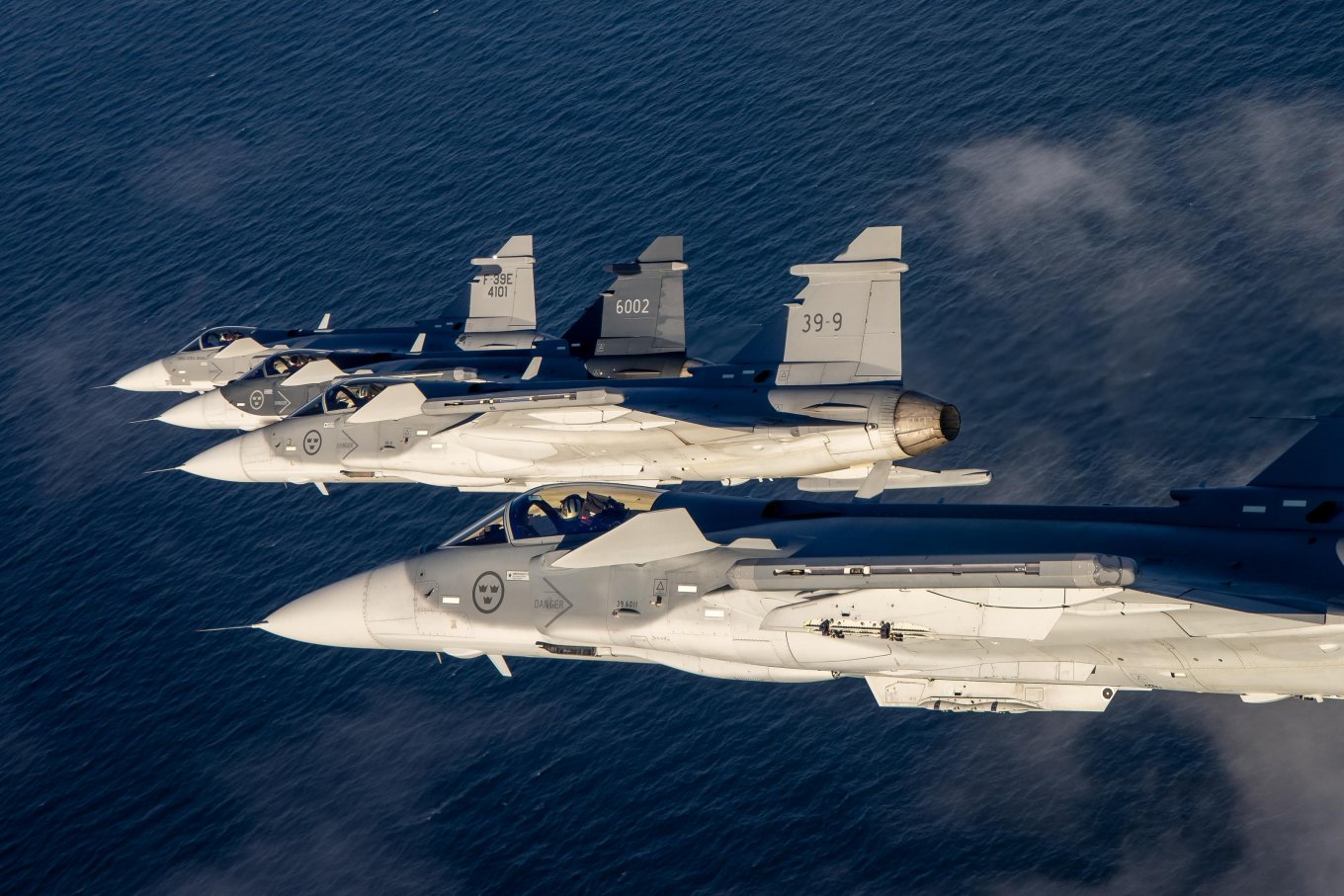 JAS 39 Gripen or F-16?! What is better for Ukraine? More than controversial issue. Either way, any western 4+ generation aircraft is better than soviet MiG-29 or Su-27 that are the basis of air сomponent of AFU.
And finally GlobalEye Airborne Early Warning & Control by Saab could be incredibly attractive addition to any 4+ generation aircraft.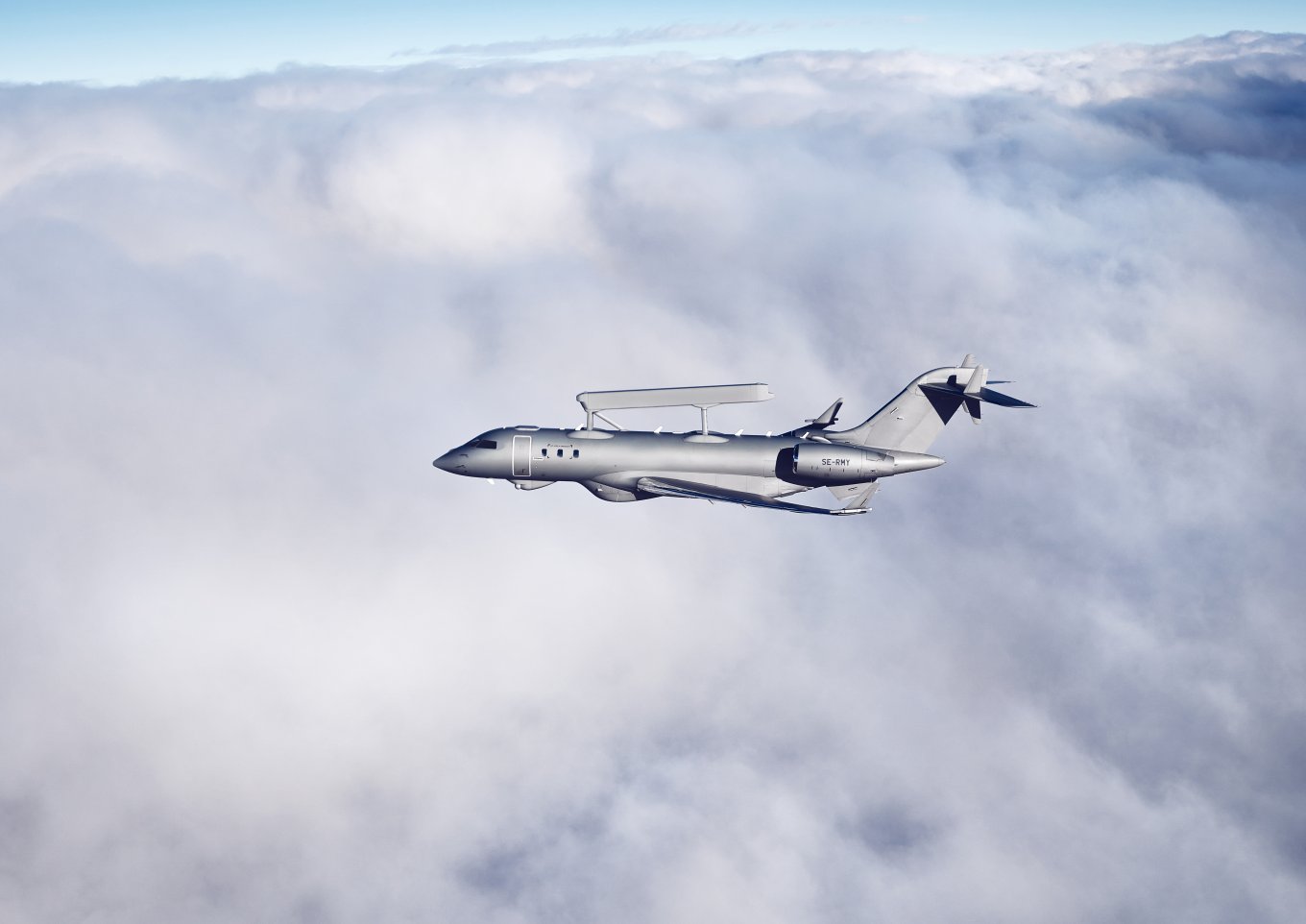 Archer Artillery System and Grkpbv 90 Mjolnir mortar
Another example of weapons, which is a real icon in the realm of artillery systems, is the Archer Artillery System by Bofors (now BAE Systems Bofors).
This self-propelled artillery with 155-mm cannon and 52 caliber length of barrel, has automation and digitalisation of all systems on a highest level. The only time when crew of 3 people touches the shell – during the loading. Then crew goes to right area and decides which target to destroy. Automatic loader provides shooting of all ammunition (21 shell) in 3,5 minutes. And overall all cycle of putting into a combat position, set of 3 shots and leaving the position takes less than one minute.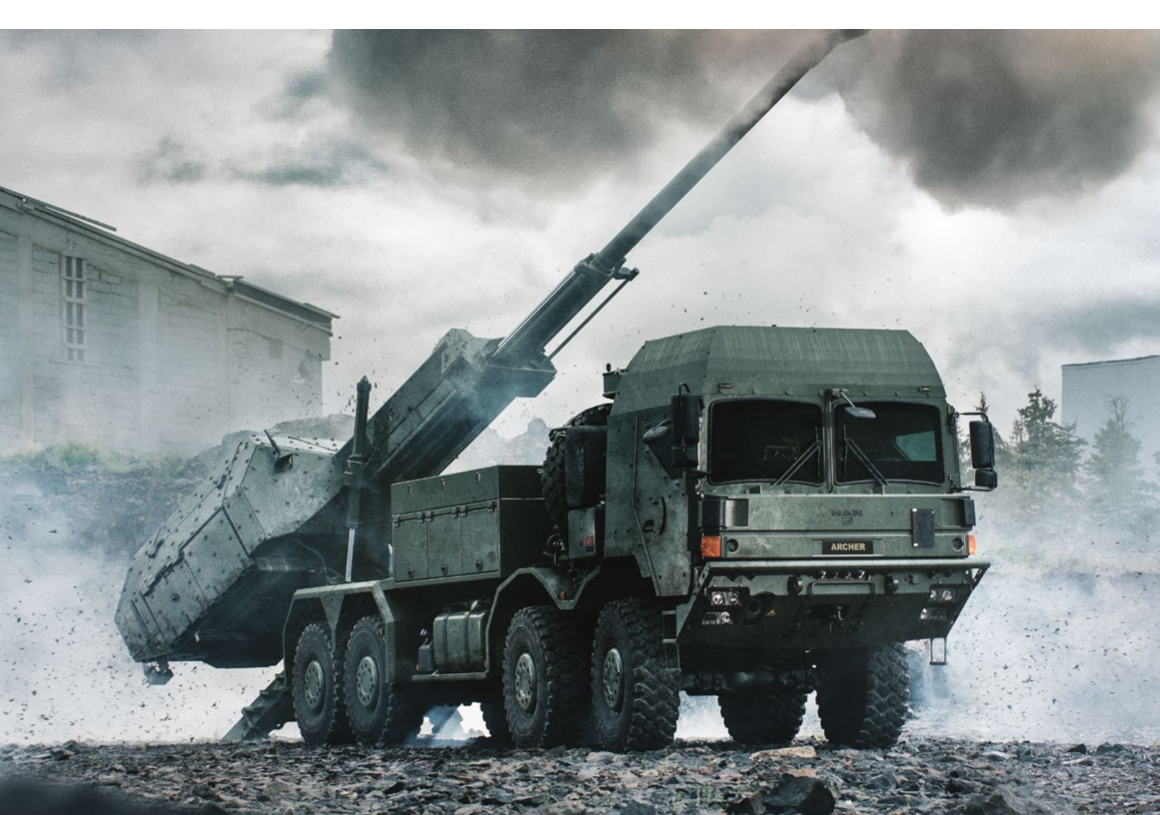 But should be noted that despite the extremely interesting characteristic perhaps because of this the revolutionary approaches and inability of firing from "ground" there are not many clients for this self-propelled artillery. Even Norway, which initially took part in the development of Archer came out of the project and eventually purchased Korean K9.
One more worthy sample is Grkpbv 90 Mjolnir automatic double-barrelled self-propelled mortar which is commercially produced for Swedish army. This vehicle has incredibly high level of automation and fire rate.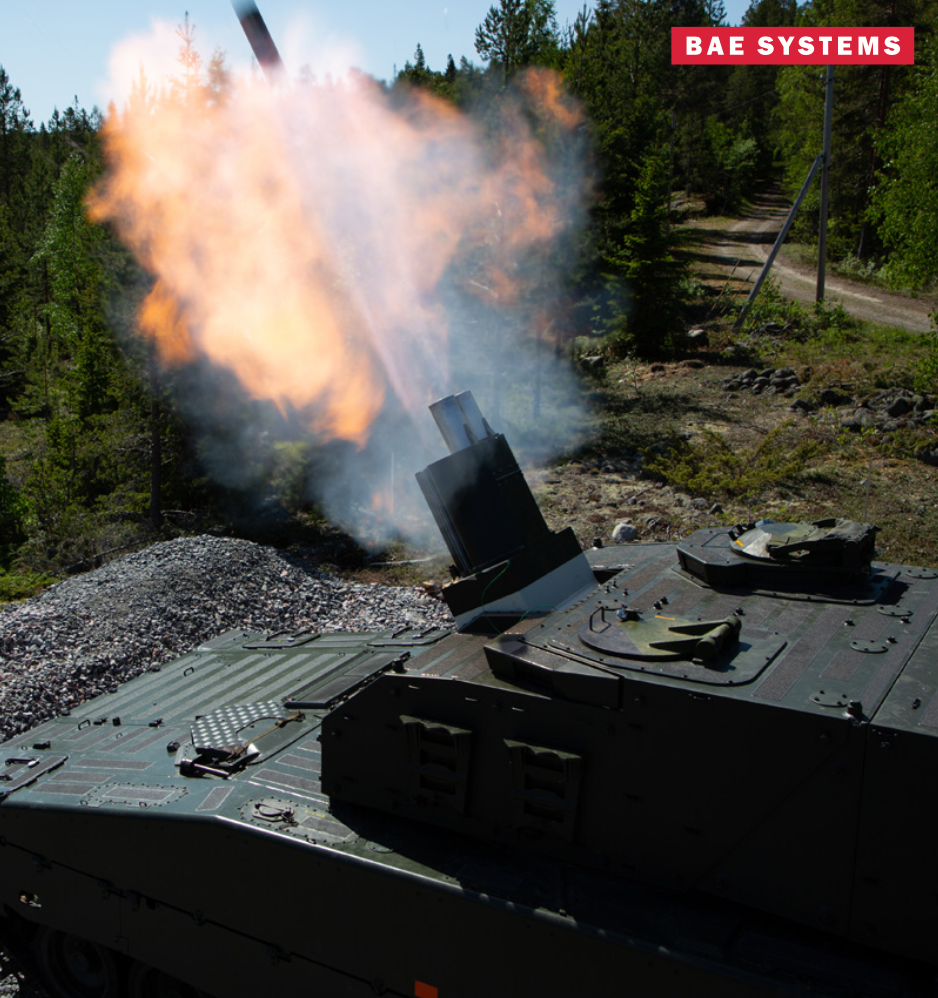 Obviously, time is the main concern. Supply of Swedish weapons to Ukraine is a visible perspective in the second half of 2020s. But situation demands rapid solution.
All things considered, in problem of covering the needs in armoured vehicles of AFU, most significant is supply of CV90 IFV and vehicles based on it. As the closest neighbours have chosen exactly CV90 for rearmament, it has great characteristics and there is a possibility of future localisation of production. This is the core option.
Read more: The Pentagon Official Made a Statement About Fighter Jets and ATACMS Transfer to Ukraine Prospects
---
---