Warriors of the Armed Forces of Ukraine found Chinese-made mortar bombs at one of the positions left by the russian troops. These are 60mm munitions that are fairly easily identified as Chinese 60mm M-83A, a high-explosive (HE), fin stabilised, fragmentation mortar bombs.
This is stated in a video shared on one of the profile accounts on Twitter.
Read more: Ukraine Captured Russian Aerial Electronic Warfare Pods for Aircraft
The exact location and time of filming are unknown. At the same time, the video clearly shows that the mines are new, in standard plastic caps. Detonators and explosive charges were also found along with the bombs.
This finding is interesting for two main reasons. First, the Russian army does not have 60-mm mortars. Secondly, the purchase of such weapons, as well as ammunition for them, was not reported.
It is not yet known where exactly these Chinese-made ammunition were captured and which russian unit used them. It is also unknown how these weapons got to the russian federation.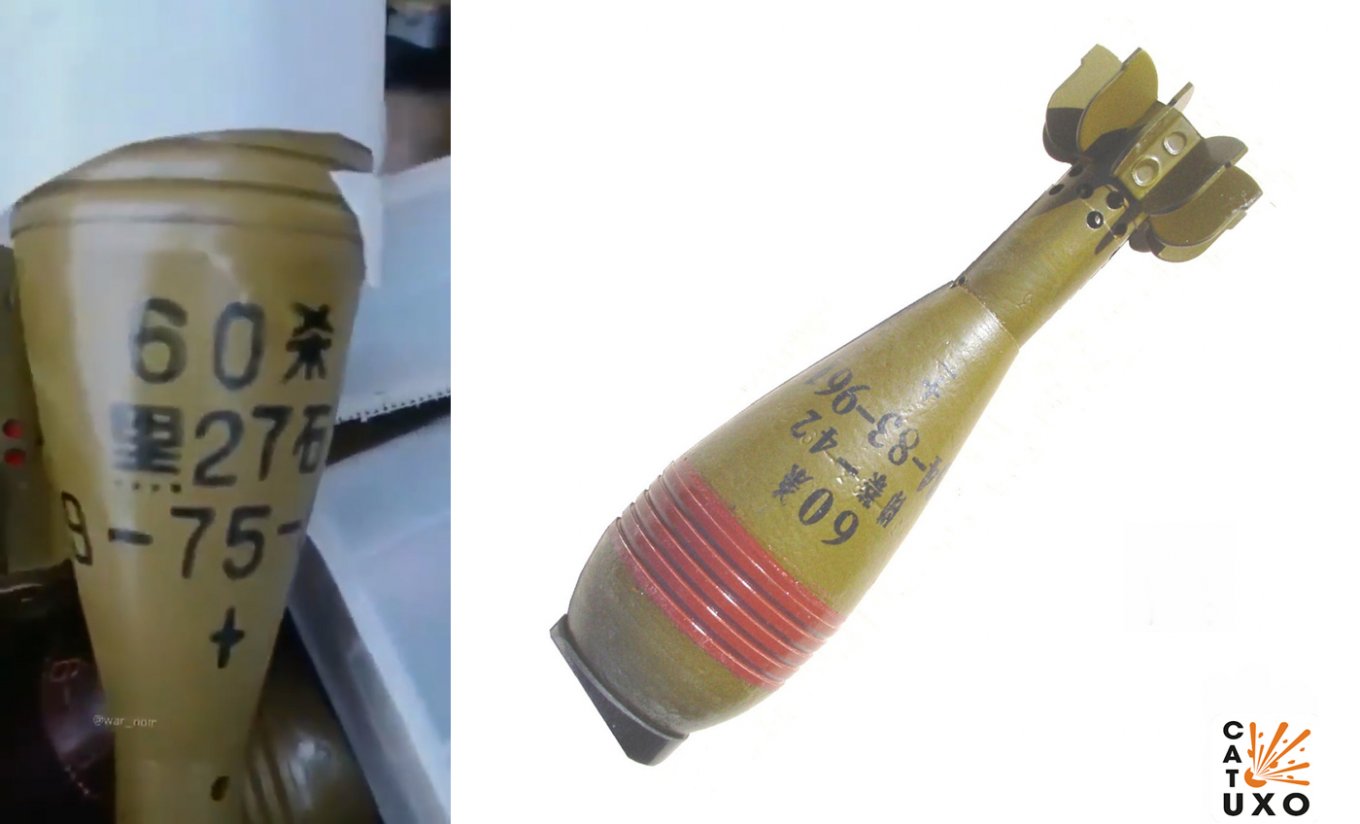 It can be a direct supply from China, which of course will be a separate topic of conversation at the state level. It is also possible that it was re-exported from the DPRK or some African country. Given that the factory cap and all the accompanying documentation with the serial numbers were captured, there should be no problem with identification, of course if Beijing agrees to cooperate.
But the most important aspect of this finding is that the Russian Federation needed to import ammunition and mortar systems in general, which may indicate a lack of a certain range of weapons and ammunition for the aggressor.
As Defense Express reported, Russia Tries Resist Ukraine With 70-years-old ZS-82 and KS-19.
Read more: Iranian Shahed-136 Kamikaze Drones Already Used By russia (First Photos And Specs)
---
---