New photos published on the web show that russians are working on new technological solutions to protect their tactical aviation against Ukrainian drones. In this case, it is an improvised light hangar made of metal framework covered with mesh wire.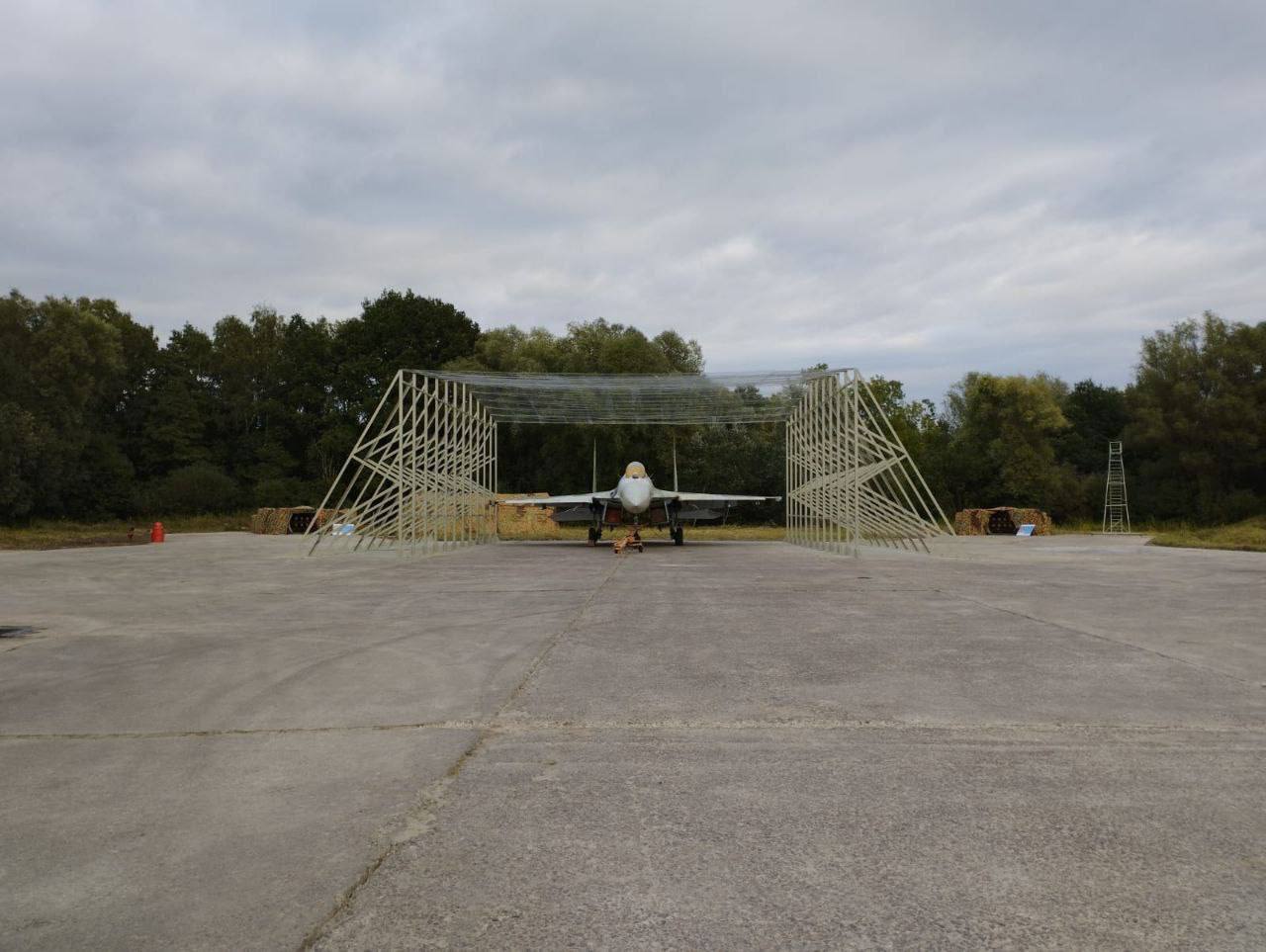 Perhaps the expectation here is that the hostile drones will get caught up in the wire the same way Ukrainians catch russian Lancet drones attacking artillery positions. Or maybe this structure will deter the shrapnel or fragments falling onto the aircraft after the enemy suicide drone explodes.
Read more: The Purpose of Car Tires on russian Tu-95 Bombers, or How Neptun Got New Controversial "Eyes" to Hit Land Targets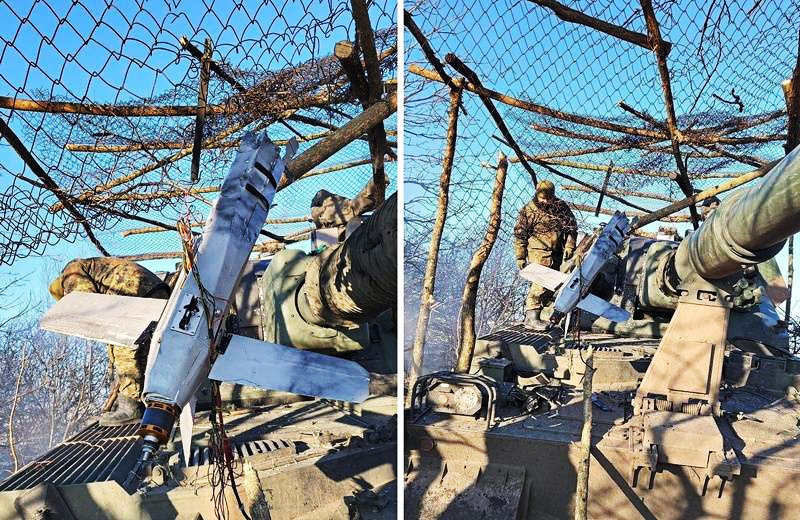 There is an interesting detail here: they took a decommissioned Su-27 for the demonstration of their new invention. It may indicate that this method of protecting the aircraft is still in making and can transform later on.
On the part of Defense Express, we should note that this sort of protection is indeed a more effective choice than covering the planes with car tires in an attempt to hide heat signatures and make them "invisible" to the drones' heat seekers. Previously, this unconventional method of protection was seen on strategic aircraft and even on Su-34 tactical bombers.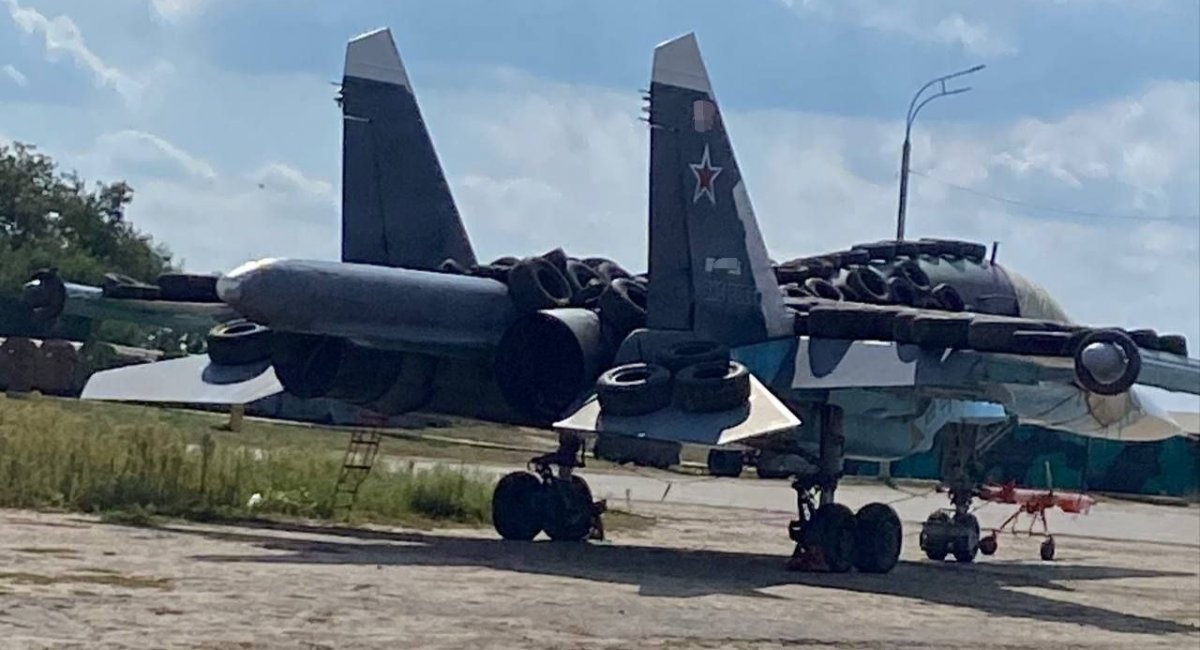 In fact, however, "tire coat" cannot hide either tactical or strategic aviation from reconnaissance techniques, Western missile guidance systems or explosions of attack drones, instead only increases the time needed to prepare aircraft for a sortie.
Notably, in early August this year, russian media already revealed that similar shelters were built for the Su-34 aircraft stationed at the Baltimor air base in Voronezh. Although only four improvised "hangars" were built and there was no mesh or roof to cover from shrapnel.
Earlier Defense Express reported that russians recently de-facto officially admitted that a single Tu-141 Strizh managed to damage three Tu-22M3 strategic bombers and a Kh-32 missile during an attack taking place in December 2022.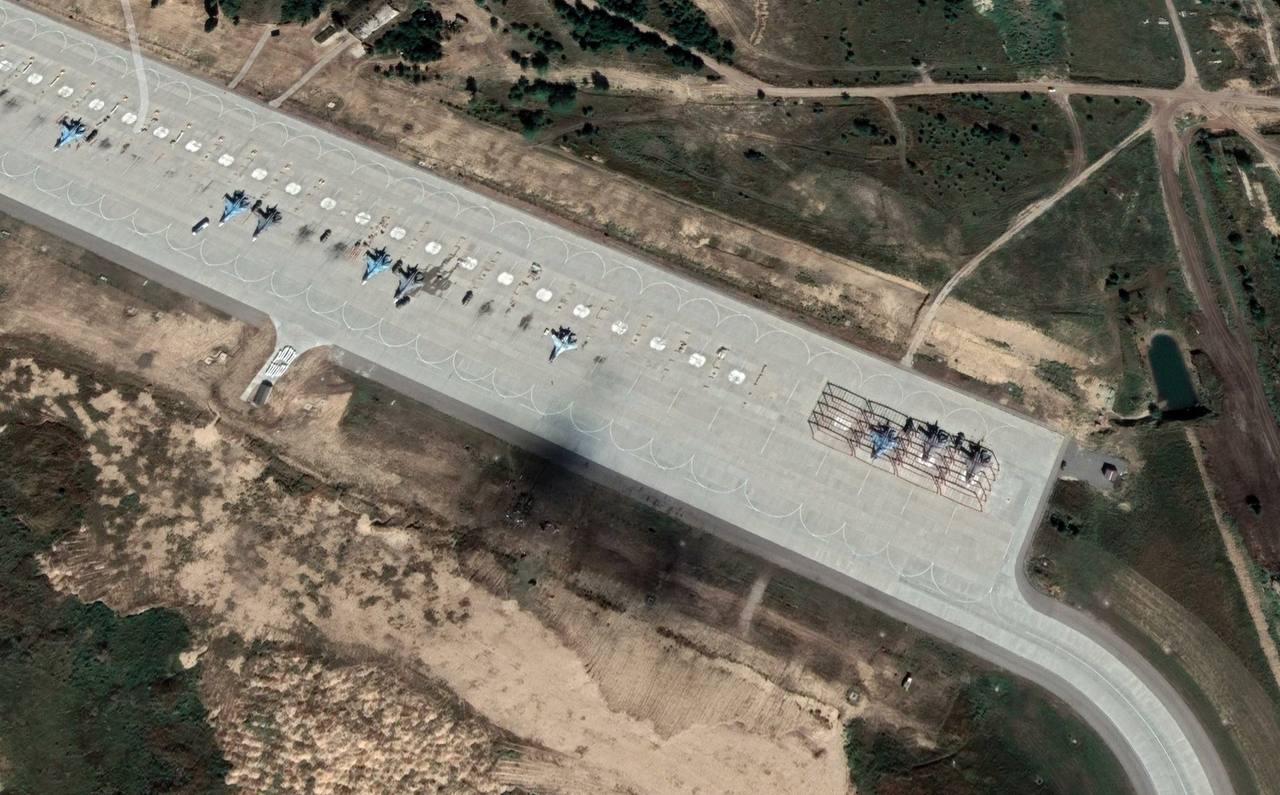 Read more: ​Russian Governor Organizes Volunteer Security Patrols to Counter UAV Attacks near Estonian Border
---
---